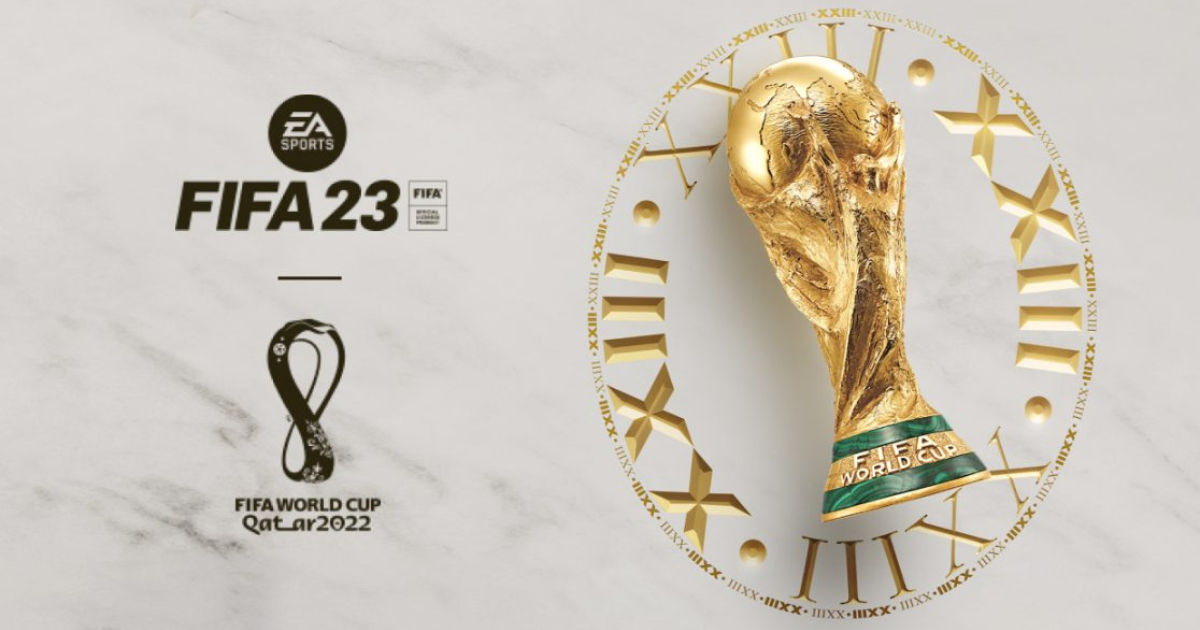 EA Sports just confirmed the World Cup 2022 modes that will be available in FIFA 23 from November 9. From Tournaments to rematches of classic World Cup matches from the years past, there is a lot in store for football fans in this year's edition of the FIFA World Cup in EA Sports FIFA 23.
The tournament mode features all 32 qualified nations in a cool single-player recreation of the World Cup 2022. Players will be able to customize the tournament experience by changing groups and switching out teams that didn't make it to the World Cup. This means that Indian fans can even swap a team in the tournament for India and play them through to the Finals.
Players can take the action Online as well and compete against other players from around the world for eternal World Cup glory. "World Cup: Live" as the name implies, is a real-time mode wherein players can play future matches or relive memories from the past and rewrite older matches from the past.
Also Read: FIFA 23 Delivers Biggest Launch Period in Franchise History With 10.3 Million Players
FIFA 23 Offers Players Customizable Online and Offline FIFA World Cup Modes
FUT players will be able to enjoy a full Season of content in FUT 23. Players will be able to enjoy new campaigns throughout the tournament,  collect limited-time players to earn rewards at the end of the event, and complete themed Objectives, Squad Building Challenges, and more throughout the tournament.
FIFA 23 isn't the only beneficiary of the World Cup modes as EA Sports FIFA Mobile will also feature the modes from November 8th. The modes will be available in FIFA 23 from November 9 at no extra cost to the player.
Every FIFA game in a World Cup year has featured similar tournaments but this one has a tinge of melancholy to it. EA Sports' FIFA license expires this year, which means this will probably be the last game in the franchise to offer World Cup modes in the games. It will be interesting to see if EA Sports is able to license the tournament in future games under the "EA Sports FC" banner.
Even though there has been a growing sense of fatigue around the annual release structure of these games, the numbers seem to suggest fans still line up in droves for their annual FIFA game. This was reflected in the launch numbers for the game, which delivered the biggest launch in franchise history. Even though EA Sports is moving away from the FIFA license – there is a good chance they are not likely to drop the annual release schedule.
There have been a number of sports franchises flirting with the idea of offering the base game for free and charging for expansions and extra content – it will be hard to shake EA Sports football juggernaut off the throne.