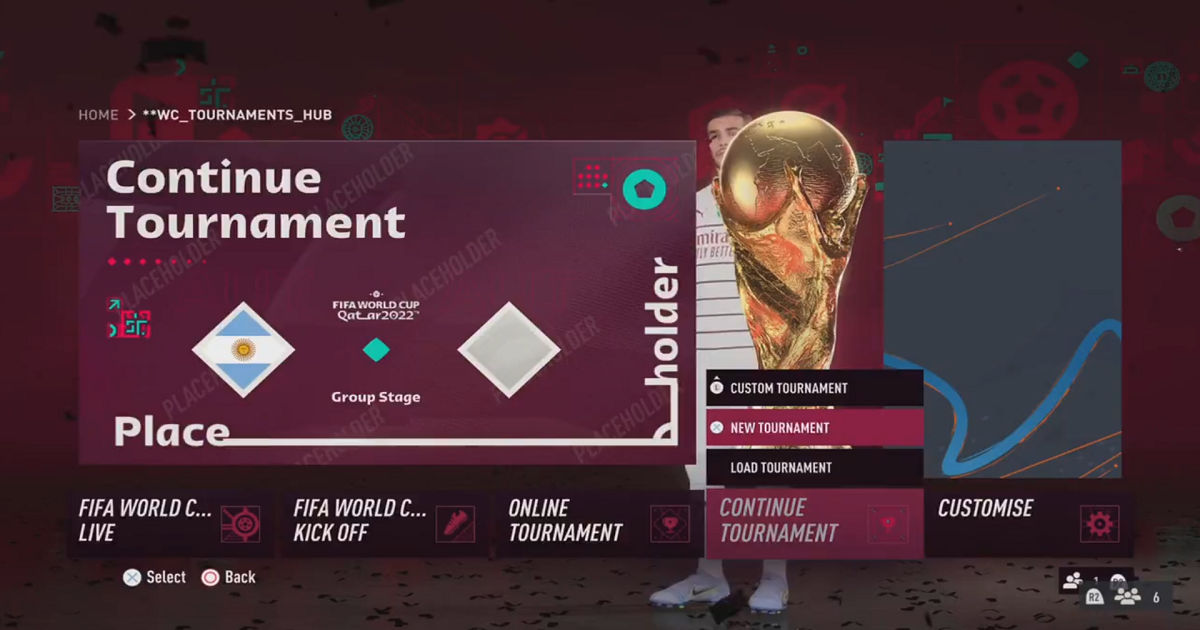 2022 is a World Cup year so fans were expecting EA Sports to include a World Cup mode in the latest installment of the franchise, FIFA 23. Fans were a little surprised to note that the World Cup mode was nowhere to be found, but it appears that through a leak certain players were able to access the World Cup Online Quickplays mode through Ultimate Team.
Youtuber NickRTFM managed to play a couple of matches through Ultimate Team by selecting Multiplayer Activities – World Cup Online Quickplays, and by then going back to play Online Tournaments, as reported by VGC.
Apparently, this glitch only works on the PS5, so I guess PlayStation users might want to give this a whirl. However, it is likely that EA will likely plug this leak soon and send out a patch for players to download.
Also Read: FIFA 23 Delivers Biggest Launch Period in Franchise History With 10.3 Million Players
PlayStation 5 Users Accidentally Uncover World Cup Mode in FIFA 23
How to access FIFA 23 World Cup Mode on PS5 ✅🫡 pic.twitter.com/A0yRf9WXCr

— FUT Mentor (@FUTMentor) October 12, 2022
Typically, every EA Sports FIFA game released during a World Cup year includes a World Cup tournament mode for offline and online play. FIFA 23 has been out now for a week, and from the looks of things, it looks like it could shape up to be one of the franchise's biggest hits.
EA has reported that the game has made for the series' biggest launch period with over 10.3 million players within the first week alone. It is likely that the game will announce and release the World Cup mode close to the actual tournament.
EA Sports has seemingly gone all-out in this final outing for the franchise as from next year, the games will release under the EA Sports FC banner. It will be interesting to see how the community responds to this change and whether FIFA will choose to lend its license to another football franchise. That will certainly make including the FIFA World Cup in an EA Sports game a lot more challenging.