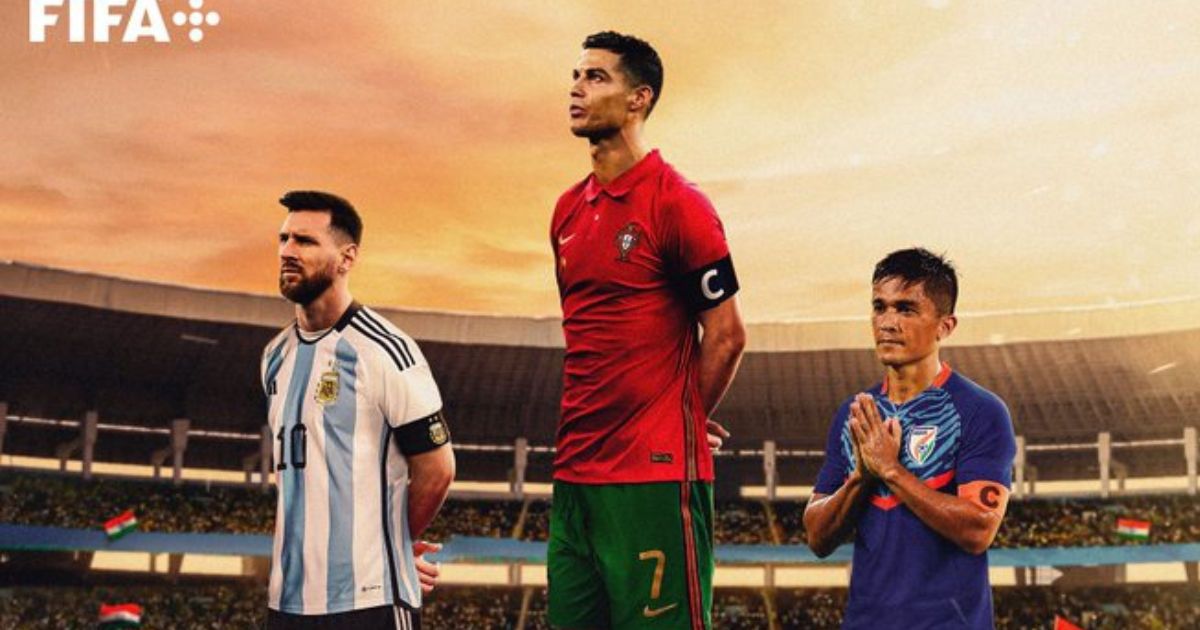 38-year-old Indian National Team star forward Sunil Chhetri was honoured by FIFA earlier this week for being the 3rd highest goalscorer in national competitions with a new 3-part documentary series on their new streaming platform – FIFA+. Airing on the service now, "Captain Fantastic" chronicles Chhetri's journey from his early days as a youth player and into his successful stint as captain of the Indian National Football Team.
FIFA+ is a new streaming service that offers original content like documentaries, current news, live games, match data, and more for free. The app can be downloaded on both Android and iOS for free and none of the content requires any additional purchases.
This is a fantastic offering for football fanatics who want to keep up with the beautiful game with FIFA originals and highlights of recent games.
Also Read: FIFA 23 Set to Be Available to Play for All Users from September 30, Midnight Physical Launch in Mumbai Today
FIFA+ Now Available on Both Android and iOS for Free
You know all about Ronaldo and Messi, now get the definitive story of the third highest scoring active men's international.

Sunil Chhetri | Captain Fantastic is available on FIFA+ now 🇮🇳

— FIFA World Cup (@FIFAWorldCup) September 27, 2022
"Captain Fantastic" is one of many FIFA-produced documentaries on the platform. Other intriguing documentaries on the platform include "The Secrets of La Roja", which recounts the successful run of the Spanish National Team at the 2010 World Cup in South Africa.
There is a lot of content for football fans on the platform and the fact that it is free has to be a major dub for the football community. The streaming service can be accessed through a browser on PC as well.
Fans can also keep up with live match streams from across the world from different tournaments. Perhaps one of the coolest things on the platform is full match replays from iconic games in the past such as Netherlands vs Brazil in the Second Round of the 1974 FIFA World Cup in Germany. Fans can now watch replays of entire matches from every international tournament organized by FIFA on the platform.