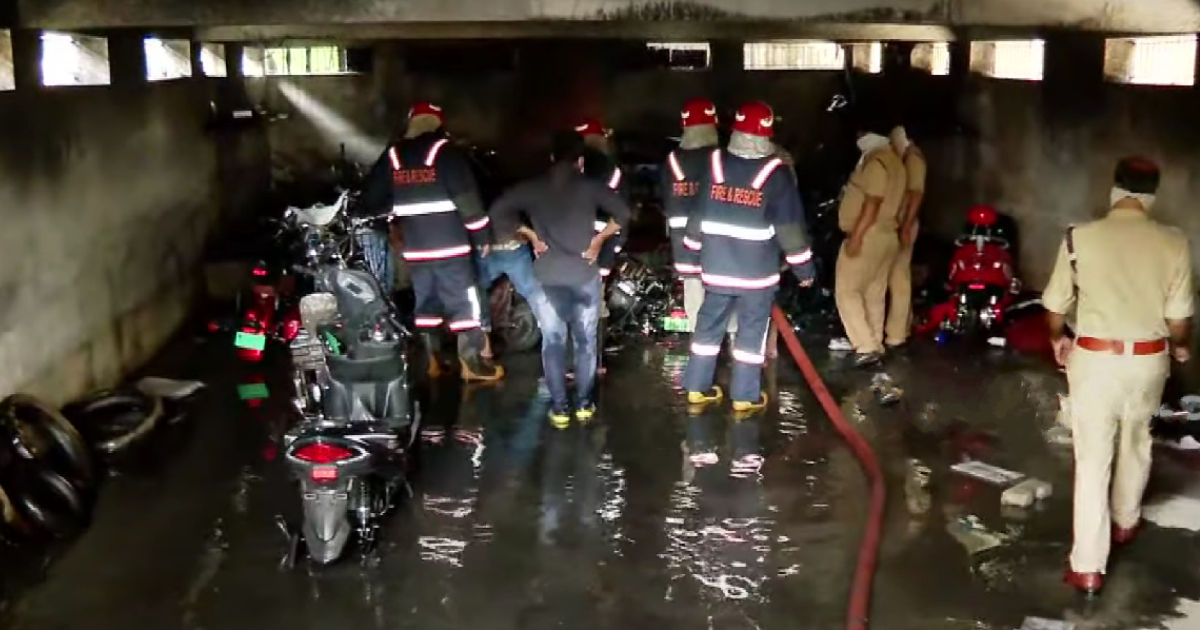 Update: Komaki reached out to us with an official statement and proof of the specifics of the incident, which the story now reflects.
An electric scooter caught fire in a dealership in Kozhikode, Kerala, after the basement it was charging in was filled with rainwater. The fire eventually engulfed other electric scooters in the basement as well. Estimates suggest that property worth Rs 17 lakh was burnt down in the fire.
The incident took place in Kozhikode, where the fire broke out within the showroom of Komaki. Komaki has now shared a letter with us, written by the showroom owner, and mentioning the incident in detail.
The letter mentions that on August 31, rainwater flooded the basement of Axer Motors, a Komaki dealership and service center in Kozhikode. Since it housed electric scooters that were left for charging, there was a short circuit that led to a fire. The letter mentions a particular serial number as the unit that first caught fire.
Luckily, no loss of life has been reported from the incident till now. The fire from the e-scooter, however, managed to engulf other electric scooters nearby, affecting about a dozen units, as originally reported by Asianet News. The representative of the dealership now seeks aid for the damages from Komaki through the letter.
Electric vehicles: prone to fires?
This incident clearly cannot be blamed on a substandard component or the quality of an electric scooter. However, we have seen such fire breakouts taking place due to varying reasons, and in different parts of the country. Back in July, a total of 7 electric two-wheelers caught fire in a shop located in the Gangadham area of Market Yard, Pune. Similarly, a massive fire in an EV parking lot in Delhi burnt down close to 100 electric vehicles back in June this year.
Similar incidents have even resulted in the loss of lives, as people are made to question the safety and viability of electric vehicles again and again with such scary incidents. Whether there will be a permanent solution to the problem is yet unknown. Though we know that the Indian authorities are slowly introducing strict regulations around the making of both the EVs and the components used in them. This should likely set a safety standard for electric two-wheelers on sale across the country.