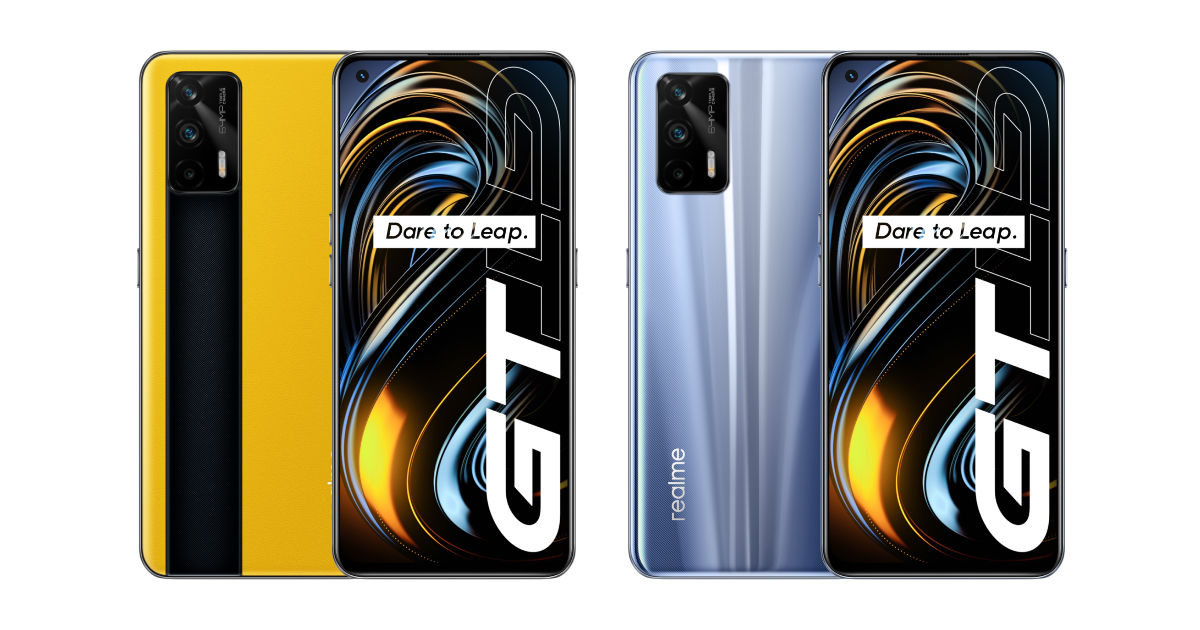 Flipkart is hosting its new Big Savings Day sale starting January 17. Several consumer tech products are available at a discounted price on the e-commerce platform. Realme, which sells many of its smartphones exclusively on Flipkart, is also a part of the Republic Day sale. The company is offering several offers and discounts on its new smartphones in India.
Among the list of smartphones available at a discounted price is the Realme GT series. The GT Master Edition smartphone can be purchased for Rs 21,999, including a Rs 4,000 prepaid offer. There are also offers on the Realme C-series, Realme 8 series, etc. Let's take a look at the Realme smartphone offers and discounts live during the Flipkart Big Saving Day sale.
Flipkart Big Saving Day sale offers on Realme smartphones
The Flipkart Big Saving Day sale is live for both Flipkart plus and non-members. The sale will continue until January 22. As part of the sale, Realme smartphones can be bought at a discounted price.
The Realme 8 (8GB + 128GB model) can be bought for Rs 15,999 during the sale. The discounted price includes a Rs 2,000 prepaid offer. Customers purchasing the Realme 8i can also purchase the smartphone at a Rs 1,000 discount during the sale. With the prepaid offer, the price of the 4GB + 64GB model drops down to Rs 12,999 on Flipkart and Realme.com. Those who wish for more RAM can opt for the 6GB RAM option, which is available for Rs 14,999, including the prepaid offer.
Coming to the premium GT-series. The Realme GT ME 6GB + 128GB model can be bought for Rs 21,999, including a Rs 4,000 prepaid offer. The 8GB RAM variant also gets the prepaid offer, which brings its price down to Rs 23,999.
Those who want a Realme smartphone with a Snapdragon 870 SoC can look at the GT Neo 2. The phone's price drops to Rs 27,999 after clubbing the Rs 4000 prepaid offer. You can check the table below to check the prices and storage options of Realme smartphones during the Flipkart sale.
| | | |
| --- | --- | --- |
| Smartphone | Price | Offers |
| Realme 8 (8+128) | Rs 17, 999 | Rs 2,000 Prepaid |
| Realme 8i (4+64) | Rs 13,999 | Rs 1,000 Prepaid |
| Realme 8i (6+128) | Rs 15, 999 | Rs 1,000 Prepaid |
| Realme C21Y (3+32) | Rs 9,499 | Rs 750 Prepaid |
| Realme C21Y (4+64) | Rs 10,499 | Rs 750 Prepaid |
| Realme GT 5G (8+128) | Rs 37,999 | No Offer |
| Realme GT ME (6+128) | Rs 25, 999 | Rs 4,000 Prepaid |
| Realme GT ME (8+128) | Rs 27,999 | Rs 4,000 Prepaid |
| Realme GT ME (8+256) | Rs 29,999 | Rs 4,000 Prepaid |
| Realme GT NEO2 5G (12+256) | Rs 35,999 | Rs 4,000 Prepaid |
| Realme GT NEO2 5G (8+128) | Rs 31,999 | Rs 4,000 Prepaid |