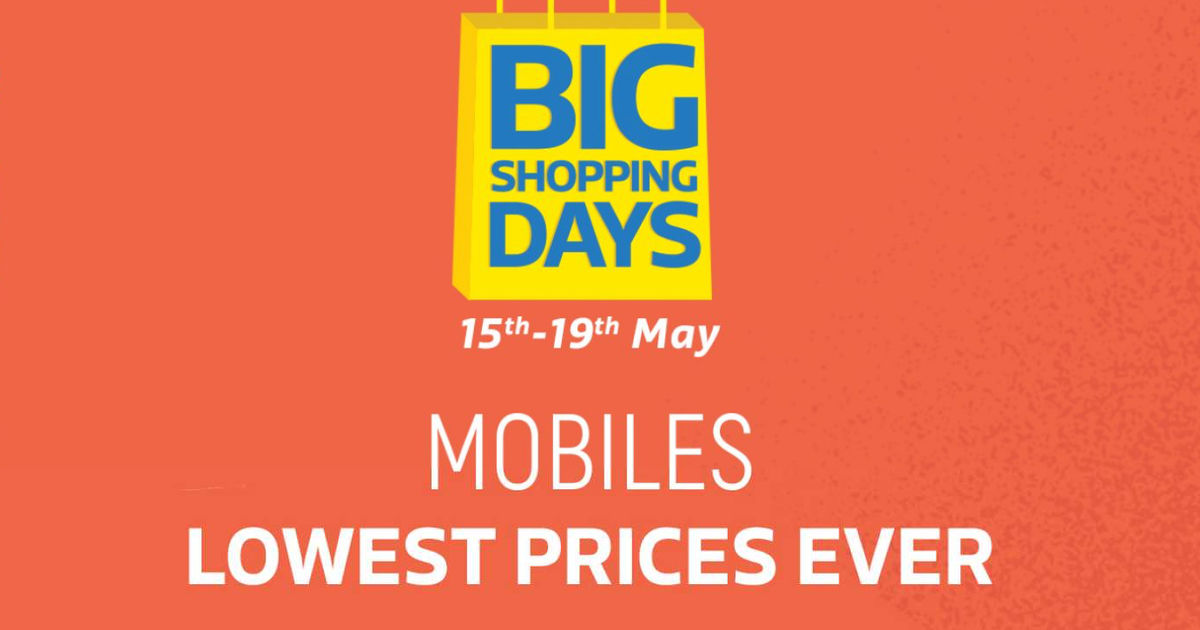 Flipkart has organized plenty of sale since the beginning of this year, and now it is back with another sale dubbed 'Flipkart Big Shopping Days Sale.' As one can expect, this sale is also stacked with significant discounts and price drops for smartphones and other gadgets. Under this sale, the homegrown e-commerce giant is offering Xiaomi's Mi TV at a discounted price alongside Asus Zenfone Max Pro M2, Nokia 6.1 Plus, iPhone XR, and more. The sale begins May 15, 2019, and will be live until May 19, 2019.
Flipkart Big Shopping Days Sale: Mi TV 4A Pro, Samsung 55-inch 4K Smart TV
The Flipkart Big Shopping Days Sale lists Xiaomi's Mi TV 4A Pro (43-inch) at INR 21,999. The sale price is effectively INR 1,000 lower than the launch price of the Mi TV 4A, i.e. INR 22,999. Additionally, Flipkart has included an exchange discount of up to INR 9,990. If you have an old TV then you can check if it is eligible for exchange, depending on the model of your old TV, you will be given an exchange discount.
The Samsung 55-inch 4K Smart TV is available with EMI benefits. Flipkart has not included any discounts on the smart TV, but it will be up for grabs with no-EMI option supported by various banks. The list price of Samsung 55-inch 4K Smart TV is INR 61,999.
Flipkart Big Shopping Days Sale: ASUS Zenfone Max Pro M2, Nokia 6.1 Plus, Apple iPhone XR
Under the sale, the ASUS Zenfone Max Pro M2 is available for as low as INR 9,999. The phone is one of the best budget phones available on the market with Qualcomm Snapdragon 660 chipset and a 5,000mAh battery.
Then there is Nokia 6.1 Plus, which is listed at INR 12,999 (MRP INR 14,999). This brings the discount at INR 2,000 for the Nokia 6.1 Plus during the Flipkart sale. Another Nokia phone on sale is the Nokia 5.1 Plus at INR 7,999 (MRP INR 9,999). Both the Nokia phones are good budget phones so if you had been planning to buy one; then this is the best time to go ahead with your decision.
The Samsung Galaxy J6 is available with a price cut of INR 3,410 during the sale. The phone is listed at INR 9,490 (MRP INR 12,900). It is an affordable offering from Samsung. The teaser for the Big Shopping Days Sale also hints at discount for Apple iPhone XR. The caption reads'Most Awaited Deals for iPhones.' The deals will go live tomorrow. For Apple fans, stay tuned with us to get to know all the exclusive deals for iPhones during Flipkart sale.
Other phones that will be available with price cuts are Honor 10 Lite and Honor 9 Lite, at 12,999 and INR 9,999, respectively. In addition to the sale, Flipkart will also hold the flash sale for the Realme 3 Pro, Realme C2, and Xiaomi Redmi Note 7 Pro.