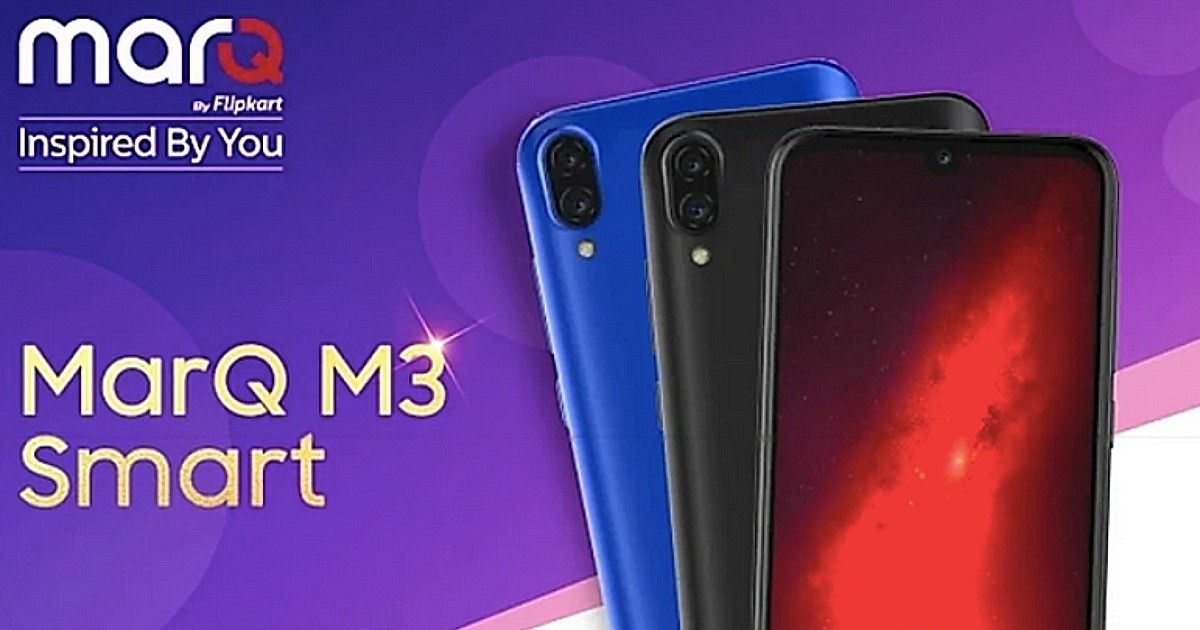 Flipkart is reportedly set to launch its own smartphone in India, later this week. The company has published a landing page for the Flipkart MarQ M3 Smart, which is seemingly set to be the latest budget smartphone to launch in the country. The device is reportedly set to launch in India on Saturday, September 25, which is when all details about the upcoming smartphone will be revealed. The device will mark the first smartphone under Flipkart's own MarQ sub-brand, which the company has so far used to retail devices such as peripheral gadgets, televisions, accessories and more.
Flipkart MarQ M3 Smart: key details
Among revealed details, Flipkart has stated that the MarQ M3 Smart features 32GB internal storage, along with a 6.1-inch, HD+ display. In the teaser posters, the device appears to feature a U-shaped notch, while the bottom notch is rather thick – a clear indication that this will most likely be a budget segment device. The HD+ screen resolution is yet another giveaway of the phone's budget bearings.
The MarQ M3 Smart otherwise features two rear cameras, and a 5,000mAh battery is powering the entire setup. No other features have been revealed yet, but it is not a long wait to find out all the details about the smartphone – given that it launches in two days. The storage space can be expanded by up to 256GB as well, but it's not clear if the smartphone will offer dual SIM standby, along with a dedicated memory card slot. The smartphone has also been listed at a price tag of Rs 7,999, and there are two colour variants – black and blue.
Once launched, it will be interesting to see how the device is received in the crowd of established rivals. The sub-Rs 10,000 price bracket is ruled by devices from OEMs such as Xiaomi's Redmi sub-brand, the Realme C series, entry level M series phones from Samsung, and so on. While MarQ will be a relatively unknown name in this field, it will be interesting to see if it can ride on the brand familiarity of the Flipkart tag in India, to gain takers.
All details in terms of specifications will be revealed by the end of this week, when we will also get to know of when the smartphone would start selling in India, and how much would it cost.