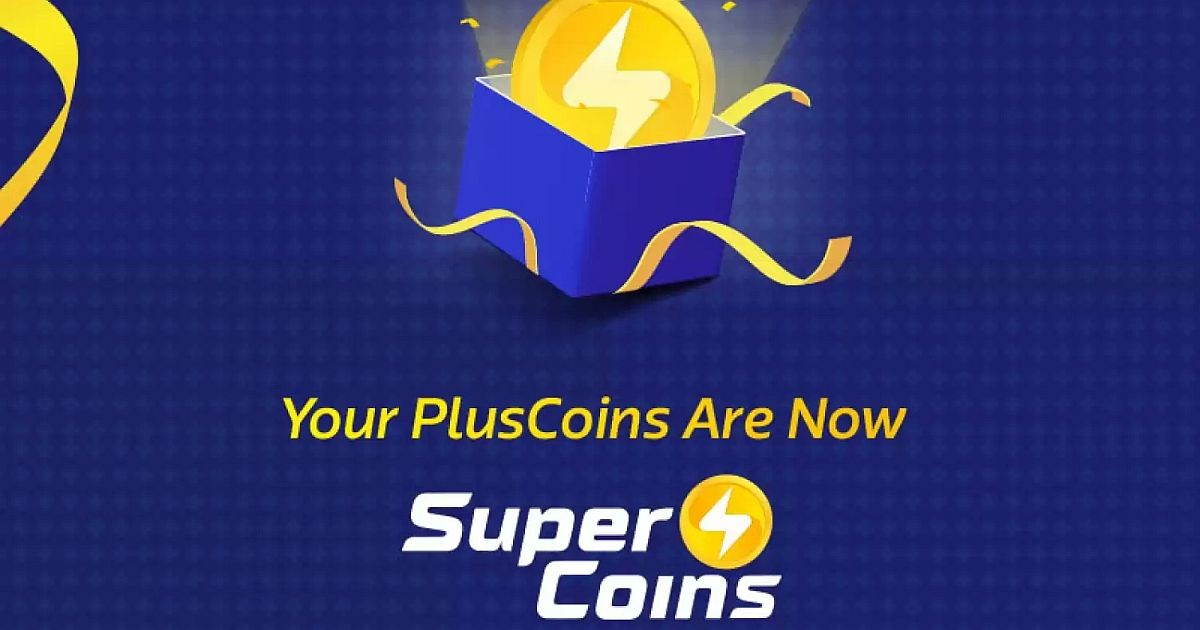 Last month, reports had come in that users were unable to claim their Flipkart Plus Coins on the e-commerce platform. Flipkart had issued a statement where it reassured customers that some changes were being made, and that all would get to know what they would be by July 12. Well, the day is here, and Flipkart has announced that its PlusCoins system has evolved into SuperCoins. Furthermore, customers who had accrued PlusCoins will have all their existing balance converted into SuperCoins. These Super Coins can be used to renew your Flipkart Plus membership, and claim exciting rewards for products and services across other platforms as well.
Flipkart SuperCoin Zone: Details
For all those who already had a PlusCoin balance, Flipkart has converted every single PlusCoin to 10 SuperCoins. To earn more SuperCoins, users simply have to buy more things on Flipkart. For existing Flipkart Plus members, every INR 100 spent will get them 4 SuperCoins. Per order, a Plus member can earn a maximum of 100 SuperCoins. Non-Plus members, on the other hand, will only get 2 SuperCoins per INR 100 spent, and they earn a maximum of 50 SuperCoins per order.
SuperCoins are credited to your account after the end of the return period for your order. These coins will expire after one year of them being added to your account. As for renewing your Plus membership, all you need to do is shop and earn 300 SuperCoins within your existing membership period. Plus membership shall be auto-renewed without any deductions in your SuperCoin balance.
In the coming months, Flipkart is going to collaborate with other platforms such as OYO, PhonePe, OLA, Zomato, and more so that using those apps will also earn you SuperCoins.
Flipkart SuperCoin Zone: Rewards
With these SuperCoins, users can claim a plethora of discounts and offers on various other platforms such as YouTube, Myntra, Gaana, and BookMyShow. Furthermore, Flipkart Plus members can even purchase things from the platform at discounts by trading in some SuperCoins. Flipkart has divided its SuperCoin rewards into three parts – Entertainment, Travel, and Shopping. Below is a list of the best of these deals.
Entertainment
YouTube
150 SuperCoins – Six Month YT Premium Subscription (first time users)
BookMyShow
50 SuperCoins – INR 100 Discount
150 SuperCoins – INR 300 Discount
750 SuperCoins – INR 1000 Discount
Ganaa
50 SuperCoins – Three Month Subscription
100 SuperCoins – Six Month Subscription
Hotstar Premium
750SuperCoins – One Year Subscription
Zomato Gold
750SuperCoins – One Year Subscription
Hungama
100 SuperCoins – One Year Hungama Music Subscription
200 SuperCoins – One Year Hungama Play Subscription
Travel
OYO
100 SuperCoins – 35% Off + 60% Oyo Money on Next Booking
Zoomcar
100 SuperCoins – 25% OFF
DriveU
100 SuperCoins – INR 500 Discount
ThomasCook.in
500 SuperCoins – INR 6,000 Off on India Holidays
Shopping & Lifestyle
Flipkart
1500 SuperCoins – INR 3,000 Gift Voucher
Myntra
50 SuperCoins – 15% Off
1000 SuperCoins – INR 1,500 Gift Voucher
Cult.fit
200 SuperCoins – 15 Days Fitness Pass to Cult Fit Centres
Gourmet Passport
500 SuperCoins – 1+1 Privileges at 2000+ Premium Restaurants
Shaw Academy
500 SuperCoins – Six Month Access to Premium Courses
Practo
100SuperCoins – Online Doctor's Consultation
ChaiPoint
50 SuperCoins – Buy One Beverage Get One Free