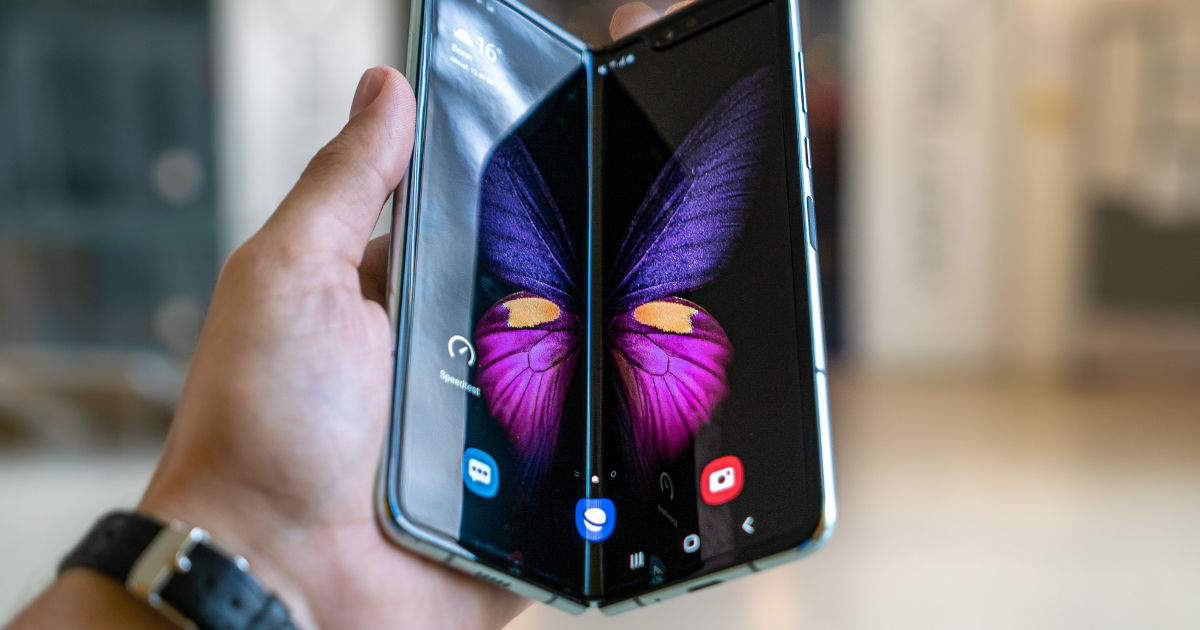 Apple and foldable iPhone rumours are still going strong, even after months of speculations and predictions by analysts. Although the latest set of rumours indicates that there won't be a foldable iPhone coming this year or even next year, we are still getting some insider news from The Elec website about Apple's plans for a similar device. The most important component in a foldable phone is the folding display and Apple seems to be trying to take some cues from Samsung to get it right before going ahead with plans and eventually mass production.
As per the report, Apple seems to be testing an OLED screen panel that doesn't feature a brightness-reducing and panel-thickening polarizer. This is something that was researched by Samsung and was used in last year's Galaxy Z Fold 3 foldable phone. For those unaware, Apple has been using Samsung panels for its iPhone 13, iPhone 12 and older models as well. And if these flexible OLED screen panels are the same ones coming from Samsung, we may see the same vibrant and premium quality screen on a foldable iPhone in future as well. This will, however, only happen if the panel passes Apple's testing process.
Also read: Apple iPhone 14 Pro OLED Displays Will Come Exclusively From Samsung, Others May Get Multiple Suppliers
How Samsung Got Rid of OLED Screen Polarizer
To explain in simple terms, a polarizer in an OLED display directs the light dispersion and improves the viewing angles. However, it uses more power to maintain the same level of brightness and results in making the panel thicker. Samsung, however, skipped using the polarizer in Galaxy Z Fold 3. Instead, it printed a colour filter on the thin film and added a black pixel define layer, as mentioned in the report.
Also read: Samsung Galaxy Z Fold 4 May Be Cheaper Than Z Fold 3: Here's Why
The process of removing the polarizer resulted in 25% less power consumption and 33% higher light transmittance. This allowed the Z Fold 3 to get higher brightness and colour accuracy than Z Fold 2, which used a polarized OLED panel.
With Apple reportedly testing such displays, it is strongly hinted that the firm is committed to foldable iPhones and is indeed working towards it. Unfortunately, the wait could be more than expected because as per some latest reports we may not see a foldable iPhone until 2025.