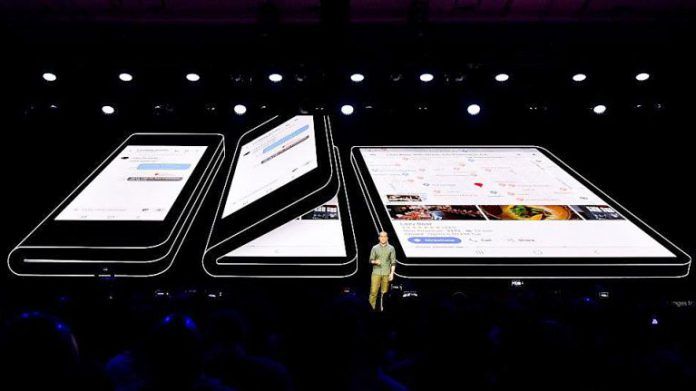 Mobile World Congress, the annual mobile-focussed expo, will be held in the last week of February. We expect a lot of flagship smartphones to be unveiled at the expo in Barcelona, Spain. At least a few of these new devices will bring exciting feature sets, including 5G connectivity and foldable screens. Even Google announced software support in Android for foldable screen smartphones and tablets last year, making it easier for OEMs to make such devices.
Earlier today, we published an article which included a list of all the 5G smartphones that we expect to be unveiled at MWC 2019. This article, however, focusses on the list of foldable smartphones that we expect to be showcased at the expo.
Huawei Foldable Phone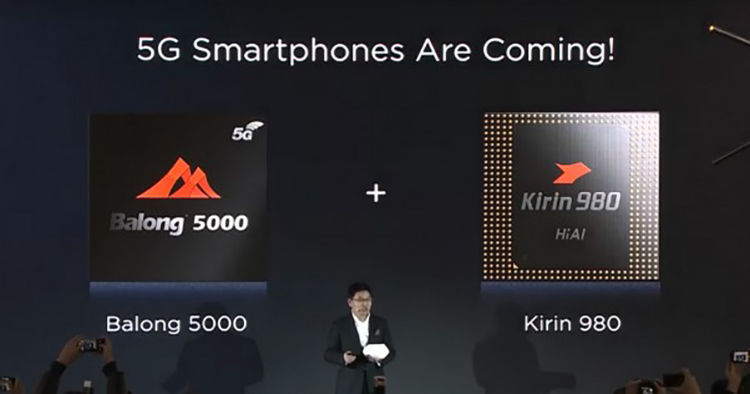 Huawei unveiled its first ever 5G modem for mobile devices, the Balong 5000, a few days ago at the pre-MWC press briefing. The Chinese company's executive mentioned during the briefing that Huawei plans to reveal a new smartphone at MWC 2019 that will not only feature Balong 5000 5G modem but also the Kirin 980 processing chipset and a foldable screen. Not much is known about this phone, but it may feature a bendable and foldable OLED screen from BOE, which has already been supplying OLED screens for Huawei's phones. The phone could run Android 9 Pie-based EMUI 9 and feature a triple-camera setup, at least 6GB RAM, at least 128GB storage, fast wireless charging, and a USB Type-C port.
LG Foldable Phone
LG is one of the few brands that has released a smartphone with a flexible display. In fact, LG released two such phones: LG Flex and LG Flex 2. The LG Flex was launched way back in 2013, while the LG Flex 2 was launched in 2015. Now, the company seems to be ready to launch phones with a bendable screen. If you didn't know already, LG makes OLED screens, too, and markets them as P-OLED. Other than using them in its own phones, the company has supplied P-OLED screens to other smartphone makers as well, including Google and Sony.
OPPO Foldable Phone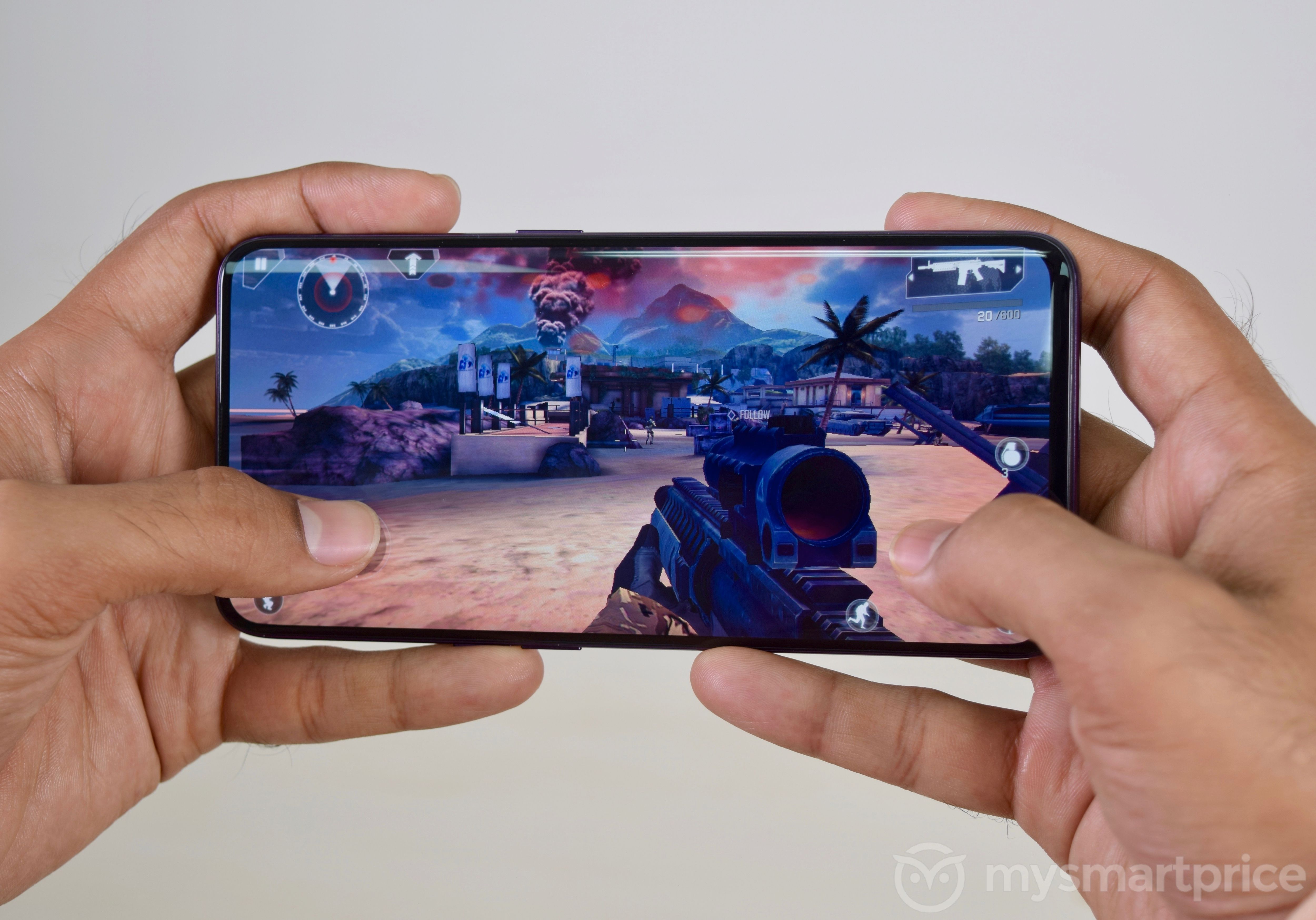 Last year, OPPO had surprised everyone by unveiling the OPPO Find X (Review), which had a mechanical pop-up element to hid the front-facing camera and 3D facial recognition hardware inside the phone's top part to make way for a completely bezel-less screen. This year, along with Huawei and LG, OPPO could unveil a foldable screen phone at MWC 2019.
Speaking to AndroidWorld, OPPO's Chuck Wang mentioned that people can expect a foldable screen smartphone from the company, maybe at MWC 2019. Unless the company wants to backtrack from the executive's claim, we should be able to see at least a teaser of the company's foldable screen smartphone. OPPO will also unveil a phone with 10x hybrid optical zoom camera.
Samsung Galaxy Foldable Phone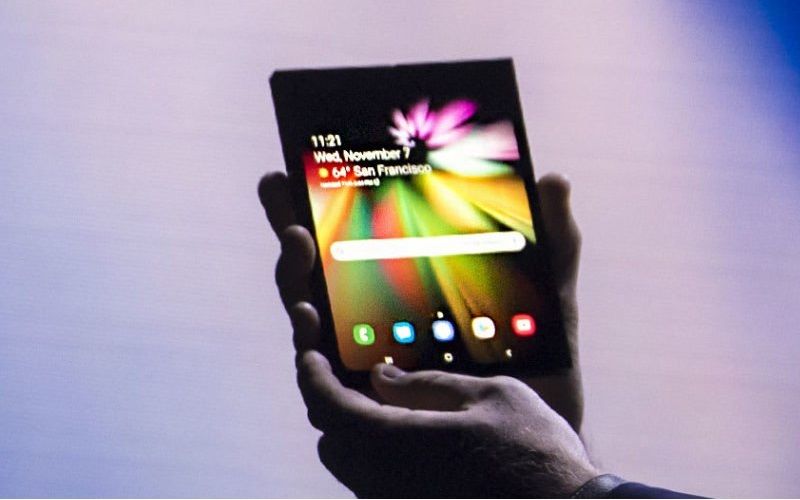 It is clear that the Galaxy S10 series, which includes the Galaxy S10E, Galaxy S10, and the Galaxy S10 Plus, will be unveiled at MWC 2019. However, there's one more high-end handset that the Korean electronics giant has been working on for years: its foldable screen smartphone. Samsung even teased during its keynote event at CES 2019.
It phone will reportedly use a 7.9-inch 3:2 screen that can be folded into a 5.5-inch screen. We expect the device to use the Snapdragon 855 or Exynos 9820 processor, 8GB RAM, 512GB storage, 5G connectivity, a 6000mAh battery, a fingerprint reader and face unlock and a USB Type-C port.
Xiaomi Foldable Phone
Xiaomi recently derailed Samsung's foldable screen smartphone hype train by showcasing its own foldable screen device on a video. As you can see in the GIF animation above, Xiaomi co-founder can be seen in the video holding a tablet in his hands and watching video on it, and he then bends the screen backward from the left and the right, effectively turning the device into a bezel-less screen smartphone.
The phone will most probably carry a Mi MIX branding and feature Android 9 Pie software, a Qualcomm Snapdragon 855 processor, a dual-camera setup at the rear, and a large battery.