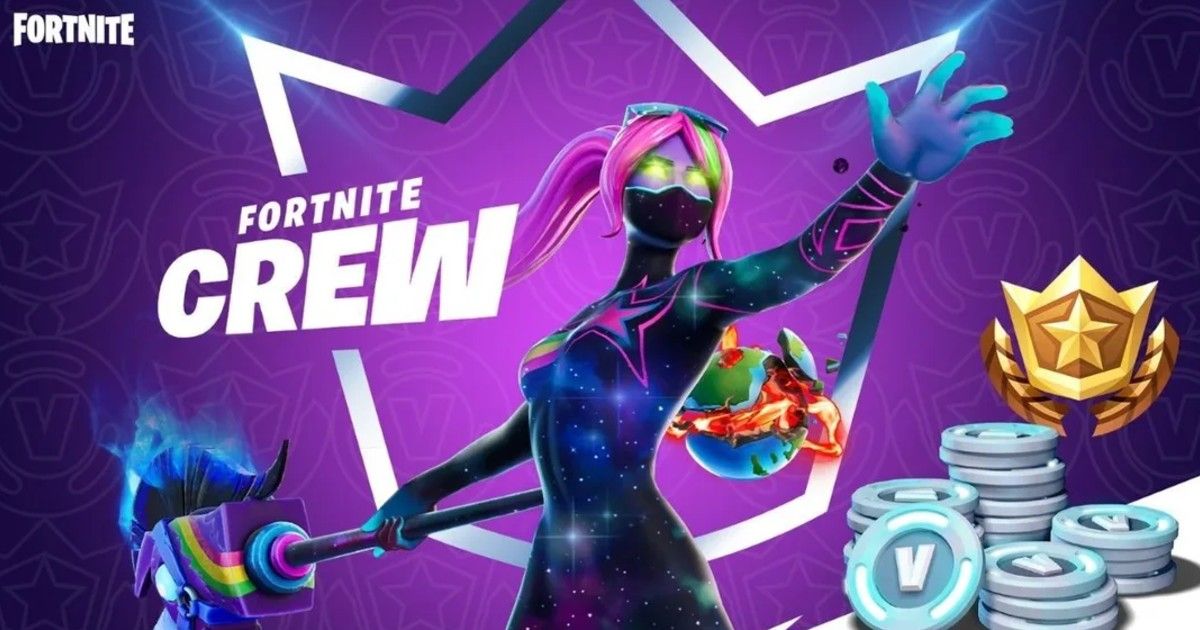 Fortnite, the popular online multiplayer game is known for its fast-paced gameplay and frequent updates which makes the game more interesting for players. The developers of the game don't miss a chance to add new features to the game, maintaining the same mindset Fortnite is going to being a new monthly subscription feature. According to the company, the monthly subscription feature will roll out on December 2. The new service is called Fortnite Crew which will offer player bonus V-Bucks and more.
Fortnite Crew Service Cost and Features
The Fortnite Crew service comes with a price tag USD 12, the new feature will arrive alongside the launch of Chapter 2 Season 5. Interested players can opt for the service directly from the in-game item shop or from the battle pass purchase menu with the arrival of the new season.
Now, let's talk about what Fortnite Crew service will offer to the players. According to PlayStation blog post, "With a Fortnite Crew subscription, you'll always have access to the current Season's Battle Pass. You may be asking: "What if I subscribe after already owning the Battle Pass?" Don't worry: if you already have the current Battle Pass, 950 V-Bucks will be returned to your account! You may also be asking: "Do I still keep the Battle Pass if my subscription ends?" Don't worry again: a Season's Battle Pass stays yours even if your subscription ends during that Season."
Besides, the report also claims that players will receive 1,000 V-Bucks every month as a part of Fortnite Crew subscription. Do note that this will be additional V-Bucks to the ones which are already included with the Battle Pass access. As a part of Fortnite Crew, players will get free monthly exclusive outfits with a new matching accessory. Do note that if your subscription gets over, the game will not take away the pack items it will remain with the players.
"Starring in the very first Crew Pack is empress of the cosmos Galaxia (with an additional Outfit style), accompanied by her Cosmic Llamacorn Pickaxe and Fractured World Back Bling. With her steed as her Pickaxe and the world at her back, Galaxia is primed for battle," reads the PlayStation Blog Post.