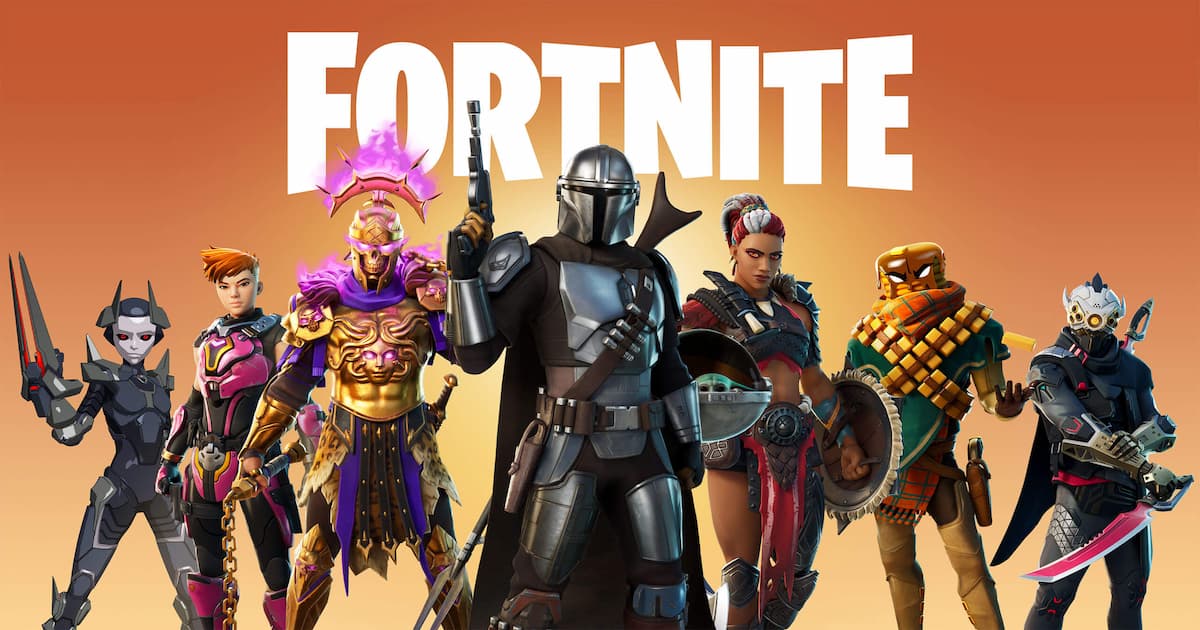 The Battle Royale genre has grown exponentially in popularity over the past few years. While the genre was started by PUBG, games like Fortnite and Call of Duty: Warzone quickly outgrew it. Fortnite is one such game that has continued to maintain its playerbase despite facing some heavy competition. Epic Games has done a pretty fine job in keeping the playerbase engaged with new content, crossovers, and more. Quite recently they did a crossover with the Aliens franchise and brought the Xenomorph skin in the game. If you are looking to try out Fortnite on your PC or mobile, here are the system requirements.
Also Read: GTA Vice City for PC: How to Download Grand Theft Auto: Vice City on Your Laptop or PC, System Requirements
Fortnite Minimum PC Requirements List
Unlike some other Battle Royale games out there, Fortnite is not quite demanding. In fact, it can run even on integrated graphics which is one of the reasons why it is so popular. If you are looking to play the game on low settings, then all you need is an i3 2.5 GHz CPU, 4GB of RAM, and Intel HD 4000 or higher. Here are the minimum system requirements:
CPU: Core i3 2.4GHz
RAM: 4GB RAM
HDD: 16GB Free Space
GPU: Intel HD 4000 (integrated graphics)
OS: Windows 7, 8, or Windows 10 64-bit
DirectX: Version 11 or better
Also Read: GTA 5 System Requirements: Here're the Minimum and Recommended PC Requirements for Smooth Gaming
Fortnite Recommended PC Requirements List
For enthusiasts and players who are at higher ranks, playing at low settings at low FPS might not be quite ideal. Considering the competitive nature of the game, higher FPS can make a significant difference in your gameplay. The recommended settings aren't that high, as per modern-day standards. All you need is a GTX 660 or higher with 2GB or more VRAM and 8GB RAM along with an i5 2.8Ghz or higher processor. Here are the recommended system requirements.
CPU: Core i5 2.8GHz
RAM: 8GB RAM
HDD: 16GB Free Space
GPU: Nvidia GeForce GTX 660 / AMD Radeon HD 7870 or equivalent video card with dedicated memory of 2GB or higher VRAM.
OS: Windows 7, 8.1, or Windows 10 64-bit
DirectX: Version 11 or better
Also Read: GTA 5: How to download GTA 5 on PC and Android smartphones from Steam and Epic Games store?
How to Download Fortnite on PC or Laptop
To download Fortnite on PC, you need to get an Epic Games Account. Epic Games has a wide range of other titles as well which you can buy from their store. With regional pricing support and frequent discounts and giveaways, it is one of the most popular platforms out there. Here is how to download Fortnite from Epic Games Store.
Go to Epic Games Store website and click on Sign in
In the Sign-in popup, click on Sign Up and follow the instructions to create your Epic Games Account. You can also sign-up using Google or your social handles like Facebook.
Go back to the Epic Game Store website and click on Get Epic Games.
The installer will start downloading. Follow the on-screen instructions to install the Epic Games Launcher.
Log in with your credentials, and click on the Store tab
Search Fortnite and install the game at your desired location.
Once it's download, go to your Library and play the game from there.
How to Download Fortnite on Android
Fortnite was previously available on the Google Play Store. However, after Epic Games started using its own in-game payment gateways, it was removed from the Google Play Store. Google stated that it was a violation of its policies. If you have a Samsung device, you can simply open the Galaxy Store App and download Fortnite from there. For other Android users, they should follow the given steps:
Go to fortnite.com/android on your phone's web browser.
Click on Get It on The Epic Games App
Click Ok when you are prompted with the option to download it.
Install the APK. Make sure you have installation from unknown sources allowed on your device.
In the Epic Games App, search for Fortnite and install it.
Once it's installed, sign in or sign up with your credentials to play the game.
How to Download Fortnite on iOS
Unfortunately, if you haven't played Fortnite on your iOS device before, there is no way to play the game. After Epic changed its in-game payments policy, it was kicked out from the App Store as well. However, unlike Android, you can't easily sideload apps on iOS devices. If you have played it before, you can go to the Purchased section of your App Store account and reinstall it from there. If not, then you might need to wait until the legal battle between Apple and Epic is resolved.
Fortnite Download Size for PC and Mobile
As per the company, the general download size for the Fortnite PC version is approximately 26 GB. For mobile, the download size varies between 1.56 to 2.98GB.
Frequently Asked Questions (FAQs)
Is Fortnite free on PC and Mobile?
Yes, Fortnite is available for free on PC. All you need to do is download Epic Store from the website and then simply download the Fortnite game. Moreover, the game is also available for free on Android. However, it is important to note that players will still have to spend some money to buy some in-game accessories like new skins, costumes, and more.
Can I run Fortnite on 4GB of RAM?
Yes, if you have 4GB of RAM on your PC or laptop, you can run Fortnite. However, it is important to note 4GB of RAM is a part of the minimum system requirement, so the gameplay experience might not be good. You might have to face issues like input lag, blurred graphics, and more. This is why it is recommended that you should play Fortnite with at least 8 of RAM.