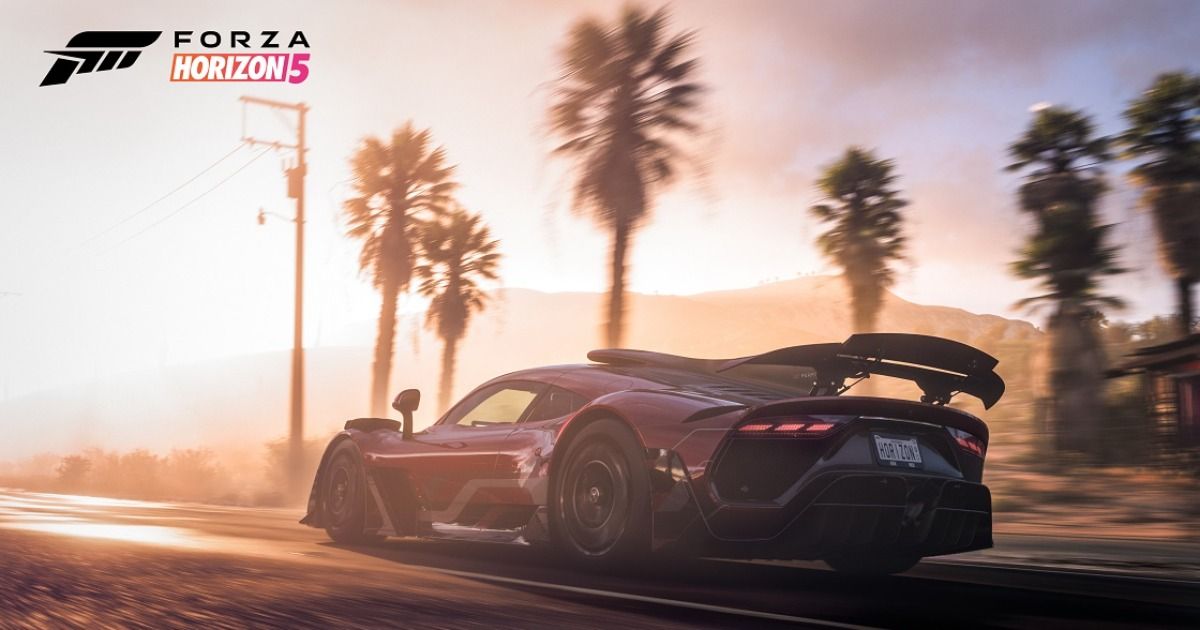 The Forza franchise, for a while now, has always been a reference point and a true showcase of what gaming hardware is capable of at its best, and from the looks of it, Forza Horizon 5 is no different. The game, from the gameplay trailers, looks every bit a technical powerhouse as fans had expected it to be, and the best part is, the game comes out on PC as well.
It being on PC means that players might need to pack serious hardware in order for the game to run without issue. Playground Games has released the system requirements for the massively anticipated racing title, and it honestly looks far more comfortable than expected.
While the "Ideal" specs are quite the sight, the Minimum and Recommended Specs aren't exactly that far out of reach.
Also Read: eFootball Released Today: Konami's Free-to-Play Football Game Is Now The Worst-Rated Game on Steam
Forza Horizon 5 system requirements revealed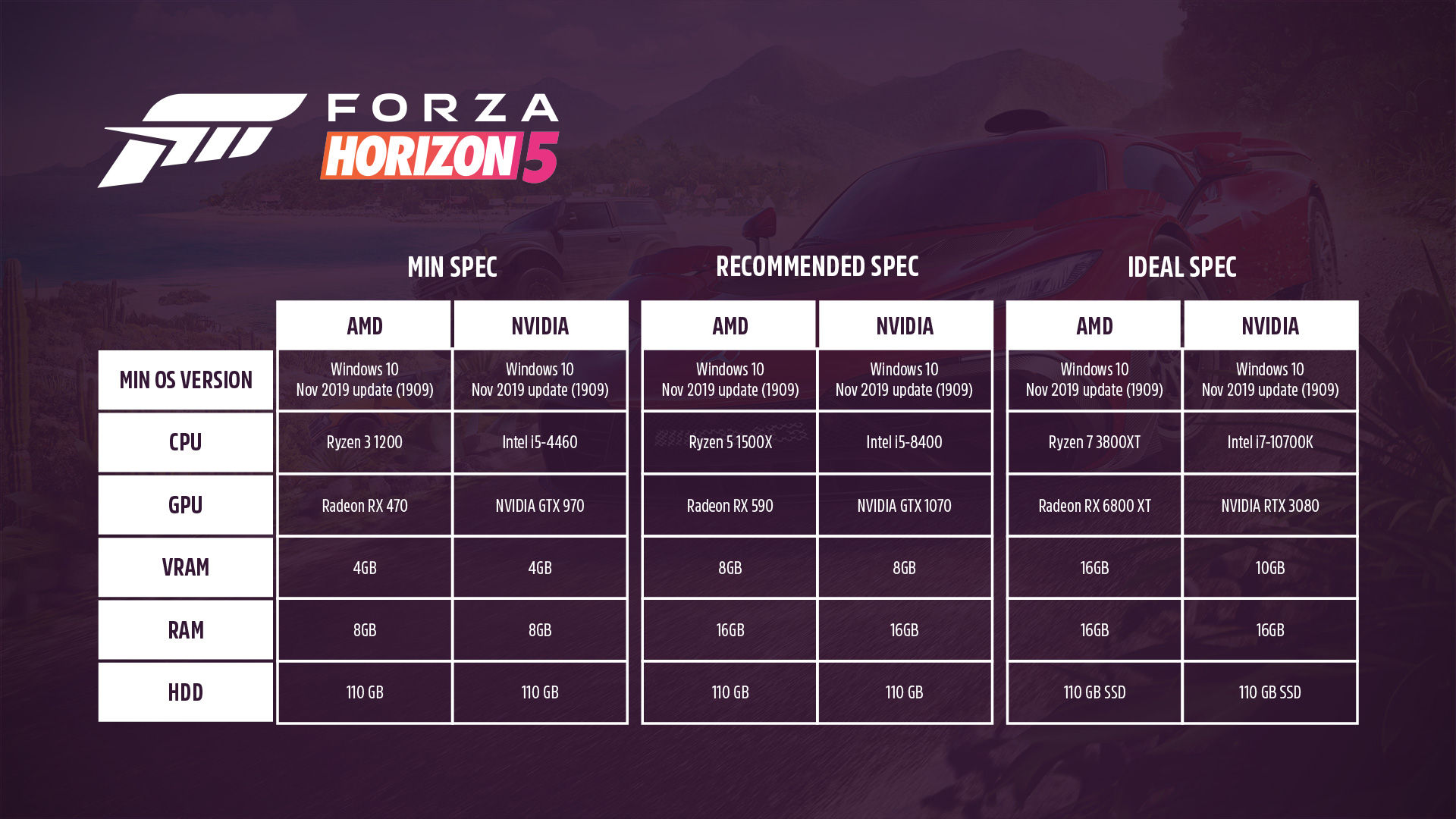 Playground Games reiterates that Forza Horizon 5 is built from the ground up on PC to further enhance and deliver a solid open-world experience on the platform. On PC, players are provided a certain sense of freedom as they can easily tailor their experience to their liking by tweaking and adjusting settings.
The game also supports 21:9 ultrawide displays as well as steering wheels from Logitech, Thrustmaster, and Fanatec.
Minimum Required Specs:
OS: Windows 10, Nov 19 Update (1909)
CPU: Ryzen 3 1200/ Intel i5-4460
GPU: AMD Raedon RX 470/ Nvidia GTX 970
VRAM:  4GB
RAM: 8GB
Storage: 110 GB HDD 
Recommended Specs: 
OS: Windows 10, Nov 19 Update (1909)
CPU: Ryzen 5 1500X/ Intel i5-8400
GPU: AMD Raedon RX 590/ Nvidia GTX 1070
VRAM:  8GB
RAM: 16GB
Storage: 110 GB HDD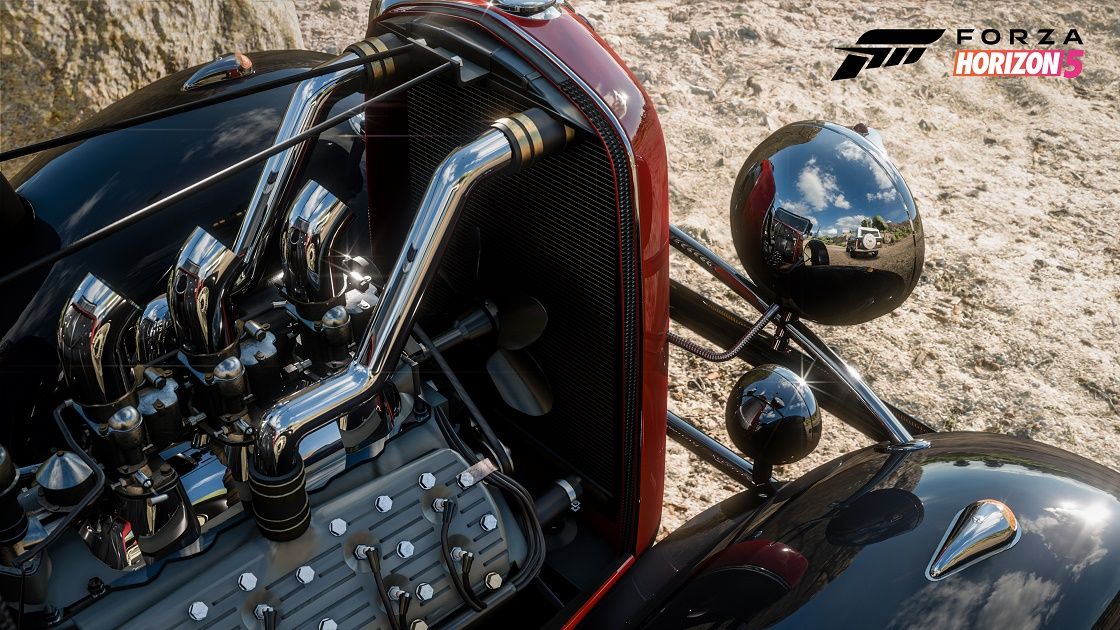 Ideal System Specs:
OS: Windows 10, Nov 19 Update (1909)
CPU: Ryzen 7 6800XT/ Intel i7-10700K
GPU: AMD Raedon RX 6800 XT/ Nvidia RTX 3080
VRAM:  16 GB (AMD) / 10 GB (Nvidia)
RAM: 16GB
Storage: 110 GB SSD 
Steering Support:
Logitech: Driving Force, G25, G27, G29, G920, G923PS, G923XB, Momo
Thrustmaster: Ferrari 458, T150 RS, T300 RS, T500 RS, TMX, T-GT, TS-XW, TX, TS-PC
Fanatec: V1, V2, V2.5, CSL, CSL DD, DD1, DD2, Universal HUB device