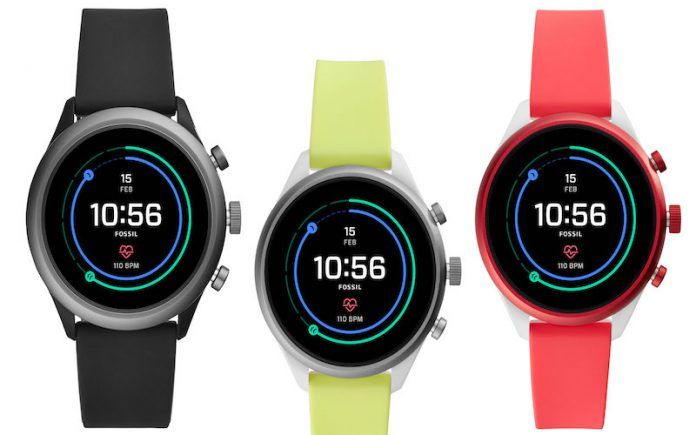 Qualcomm introduced a new Snapdragon Wear chipset back in September and now Fossil is the first manufacturer to implement the chip in a regular smartwatch, which is scheduled to be out in the market from November 12. Yes, you heard it right, the Fossil Sport smartwatch is going to be equipped with the new Qualcomm Wear 3100 SoC. Although, details like storage capacity and RAM still remain in the dark, the smartwatch is expected to be the most feature-rich wearable in the market upon launch.
Now the question arises, what is so 'Sporty' about the smartwatch? Well, the watch boasts a nylon casing with an aluminium frame which keeps it light and comfy. One interesting feature of the wearable is that you have the option of choosing a screen with a diameter of 41mm and 43mm which are more or less the same size of Apple Watch Series 4. In addition to the choice of screen sizes, the Sport Smartwatch is available in six different colors with interchangeable silicone straps. While the exact details are not revealed, one can expect an OLED panel on the latest Fossil Sport. Commenting on the availability of colors, Fossil says the new watch is targetted at a 'design-conscious consumer,' which is why the company opted for so many colors. The Fossil sport will come in silver, gold, dark gray, red, blue, and pink.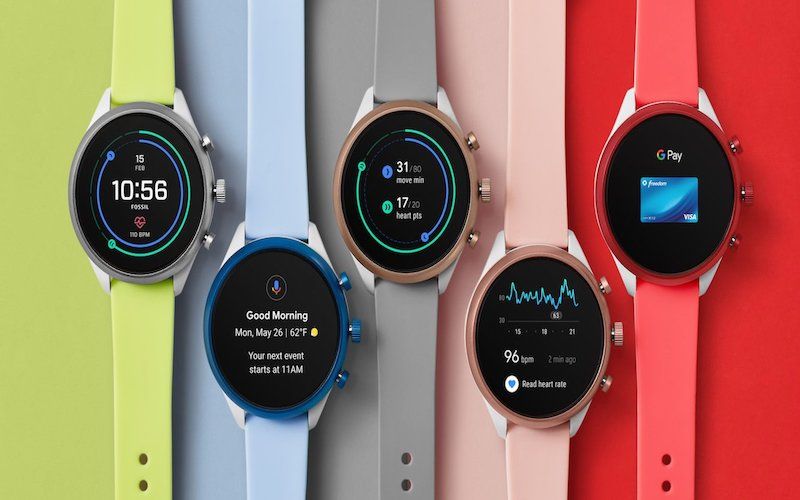 Unlike most smartwatches that offer multi-day battery life, the Fossil Sport is fuelled by a 350mAh battery which is touted to support the device for up to 24 hours. However, there is a special mode available which if switched on ensures that the battery can last for three days.
The smartwatch is bundled with impressive sensors all around including a traditional heart-rate sensor. The device can also detect the height at which you are and simultaneously measure accelerations which makes the smartwatch ideal for outdoor activities. Thanks to the built-in GPS tracker, there is no need of carrying your phone while exercising.
You can get your hands on the latest Fossil Sport smartwatch which starts selling from November 12 on the website. Both the 41mm and 43mm sizes are expected to retail for $255 which roughly translates to INR 18,560.
Do not forget to share your inputs on the latest Fossil Sport smartwatch in the comments section below.