Highlights
Foxconn plans to start manufacturing iPhones in Bengaluru by April 2024.
The company intends to set up an iPhone assembling facility in the Devanahalli area in Bengaluru.
It has purchased 300 acres of land for Rs 300 crore and has already paid 30% (Rs 90 crore).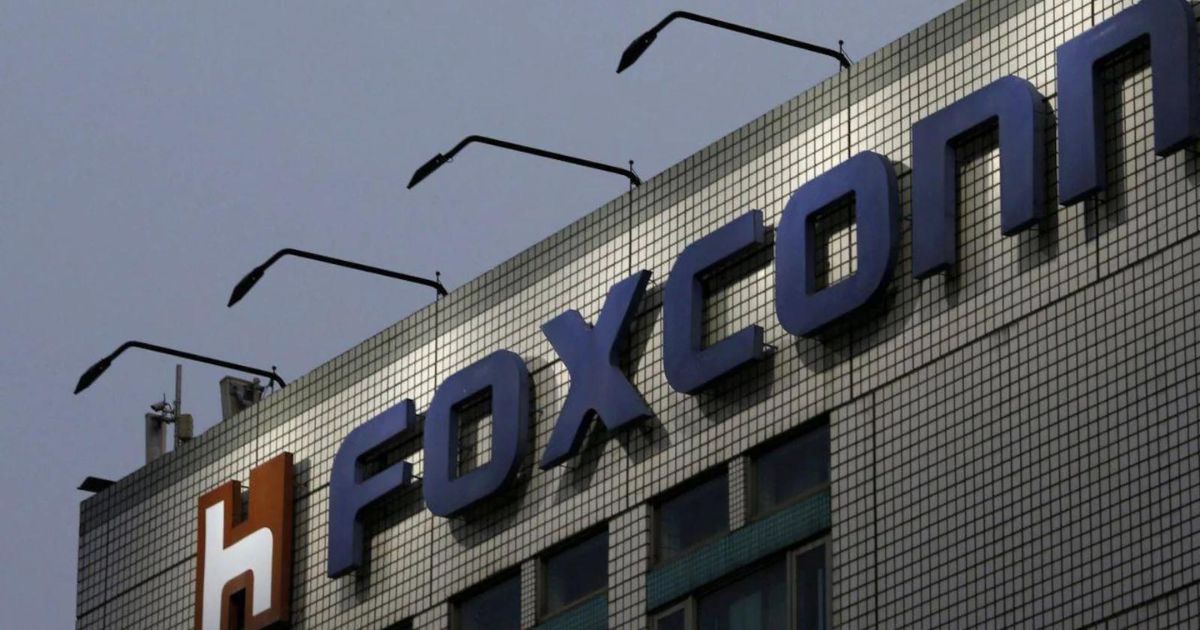 The Karnataka Minister for Large and Medium Industries, M B Patil announced that Foxconn intends to start manufacturing iPhones in Bengaluru. Reportedly, the Taiwanese contract manufacturing company has picked 300 acres of land in the Devanahalli region in Bengaluru to set up an iPhone assembly unit. The company has already paid 30% of the amount (Rs 90 crore) to the Karnataka Industrial Areas Development Board. If the reports are to be believed, the Karnataka government has assured Foxconn to provide the required land by July 1. Here's everything you need to know about this development.
Foxconn Plans to Set Up an iPhone Assembly Facility in Devanahalli, Bengaluru
Senior Management representatives of #Foxconn visited me to discuss the establishment of an #iPhone assembly plant at Devanahalli. We addressed project-related challenges, emphasizing the development of vital industrial infrastructure and maximizing the creation of employment… pic.twitter.com/h9vu3JPBSk

— M B Patil (@MBPatil) June 1, 2023
The Karnataka Minister for Large and Medium Industries, M B Patil posted on Twitter to break the announcement. According to the tweet, the senior management officials including George Chu Paul Liu, Tonn Liu, Simon Song, and Bharath Dandi met with Patil and the new IT/BT Minister Priyanka Kharge. The meeting was held to discuss Project Elephant, as it's being called, and its challenges.
The company reportedly intends to complete the project in three phases and is looking to manufacture 20 million iPhones every year according to the government. According to Bloomberg, Apple plans to shift 25% of its manufacturing to India. To this extent, the company has already made an advance payment of Rs 90 crore for the 300 acres of land worth Rs 300 crore in Devanahalli, Bengaluru. The Karnataka government has assured to hand over the land by July 1 to the company.
The Karnataka government has also promised 5 million litres of water daily, quality power supply, road connectivity, and other infrastructure facilities to Foxconn. The company has also been asked to provide skill sets required in employees so that government can run training programs for eligible candidates to make them employable at the iPhone manufacturing plant. According to Patil, the project is worth Rs 13,600 crore and will generate 50,000 jobs in the state.
Notably, a letter of intent was signed between the government of Karnataka and top executives of Hon Hai Corporation (Foxconn), in the first week of March, to set up a factory in Devanahalli. The factory will manufacture EVs and electronics apart from iPhones.
Foxconn is the largest manufacturer of Apple devices and the new factory at Devanahalli indicates that Apple is moving its base from China and expanding in India.