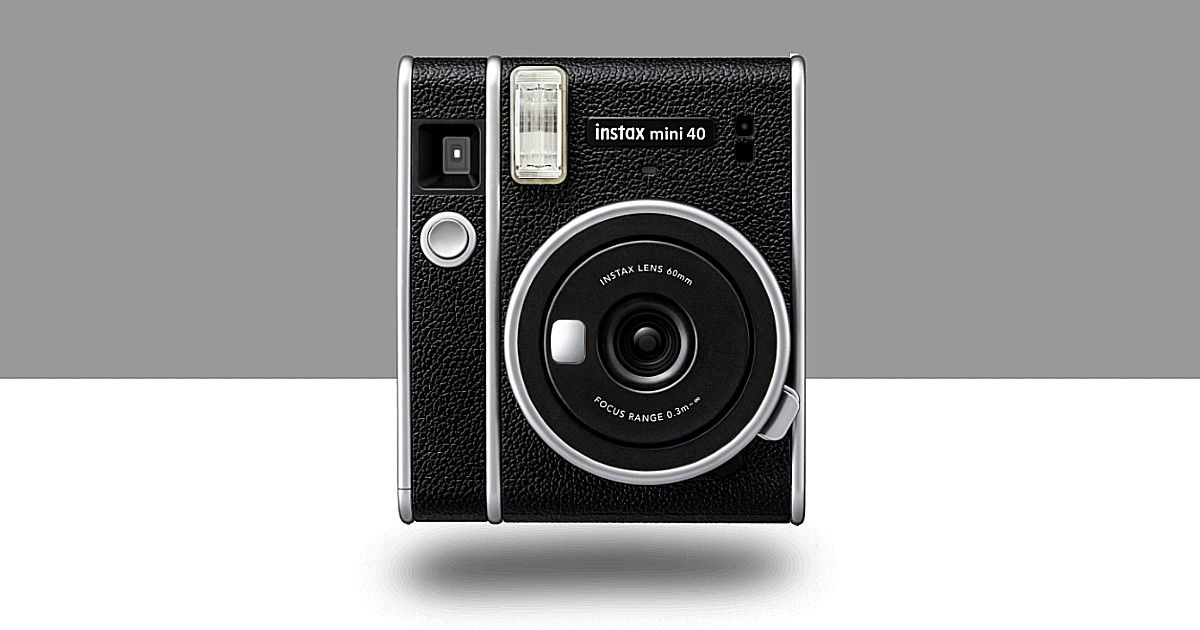 The Fujifilm Instax Mini 40 is here, and it's carved out for all those who wanted one of Fujifilm's much reputed instant cameras, but haven't quite gone on with the company's playful, teenage centric design for the cameras. It is this that the new Instax Mini 40 has rectified, bringing to the table a camera that looks like one of those boxy old film cameras at the advent of the point and shoot consumer camera era.
At its heart, the Fujifilm Instax Mini 40 isn't anything drastically different or new – and doesn't pretend to be, either. The camera still continues to have a two-button operation setup, with one button switching on the camera by popping out the lens, and the shutter button for, well, taking the snaps. You still get 10-shot film cartridges the way you always have for the Fujifilm instant cameras, which you load into the back of the camera.
The Instax Mini 40 retains the 60mm focal length, and has a pretty large, bulb-style LED flash module that further adds to its respectfully retro aesthetic. There is also a rangefinder-style viewfinder that is likely optical. What's special here, apart from the new aesthetic, is a dedicated 'selfie mode'.
To use this, you can simply pull out the lens even further to engage a close-up mode for self portraits. According to Fujifilm, this will apparently enable closer, sharper focus. The top of the lens also has a small mirror unit that will let you check out how the frame is, before you take the snap. The camera still does everything else by itself – adjusting the exposure time and aperture size according to your surroundings.
For all of this, users will have to pay $100, which is more than the 2020 Instax Mini 11 that cost $70. In India, the latter costs Rs 5,999, which is around the ballpark figure of the camera's global price. Hence, it may be safe to presume that when launched in India, the Fujifilm Instax Mini 40 may also cost around the Rs 7,000 – Rs 8,000 price bracket. Word about its country specific availability should be out soon.
Thanks for reading till the end of this article. For more such informative and exclusive tech content, like our Facebook page