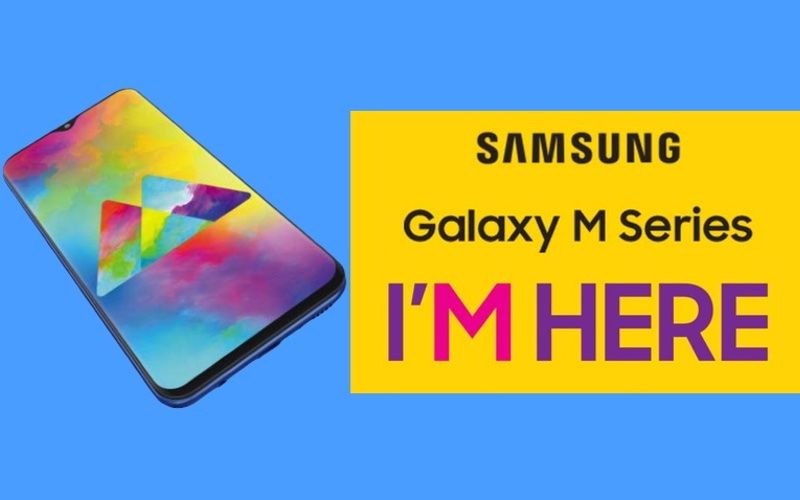 The release of the first Galaxy M-series smartphones from Samsung has been quite an interesting move from the South Korean giant. The brand wasn't even close to being a serious competitor at the budget end of the market, but all that seems to have changed for the better. Both the Galaxy M20 and Galaxy M10, are on track to be great hits, especially in the Indian market. Let's take a look at the top five reasons why this is the case.
Riding High on Samsung's Goodwill
The fact that the Galaxy M10 and Galaxy M20 are affordable Samsung products is enough to sway buyers in Samsung's favor. This is a result of the immensely positive name the brand has made for itself. Samsung products are known to be quite reliable, and the company's excellent after-sales service pretty much speaks for itself. Combine this with a Samsung branded smartphone that has finally been competitively priced, and you have a recipe for success.
Excellent Price-To-Performance
Another obvious characteristic of the new Galaxy M series phones that is likely to contribute to their success in India is their prices relative to their performance. Samsung has finally come forth with a lineup that is more in line with what other brands have been doing for the past couple of years, and this is cram as much as possible in a phone priced as low as possible.
The Galaxy M10 and Galaxy M20 come powered by the recently announced Exynos 7904 and Exynos 7870 octa-core chipsets. On paper, both these CPU's performance seems to be comparable to offerings from their competitors at their respective price brackets. We have personally spent time with both these phones and can assure you that their real-world performance does seem to be on par with these claims. With starting prices of just INR 7,990 and INR 10,990 respectively, both the Galaxy M10 and Galaxy M20 undoubtedly offer incredible value propositions.
First Samsung With Infinity-V Display
Samsung had been teasing its new Infinity display notch designs for quite a while now. The Galaxy M10 and M20 finally offer tangible results of this grand endeavor. The new Infinity-V display, which is basically Samsung's name given to what we generally refer to as a waterdrop notch design, indeed helps the two new phones look and feel more like modern smartphones. The bezels surrounding these screens still prevent them from truly being edge-to-edge, but this is the closest Samsung has ever been to such a design – other than the Galaxy S-series of course.
Dual Cameras
On
Both Galaxy M10, M20
With the Galaxy M10 and Galaxy M20, you are not forced to compromise in the imaging department either. In fact, where other smartphone makers offer primary cameras paired with depth sensors (something that can be handled by good software), Samsung instead offers ultra-wide lenses. As such, users will be able to either use a standard 13MP lens, or a 120-degree FOV capable 5MP sensor for imaging on both these phones.
Massive Battery
On
Galaxy M20 That Rivals Moto One Power
With the new M lineup, it really feels Samsung has paid attention to the needs of the consumer. The fact that the Galaxy M20 comes with a massive 5000mAh battery is praiseworthy. This move undoubtedly positions the phone against offerings such as the Moto One Power. Now, which phone out of the two is better overall is a topic we shall explore some other day.