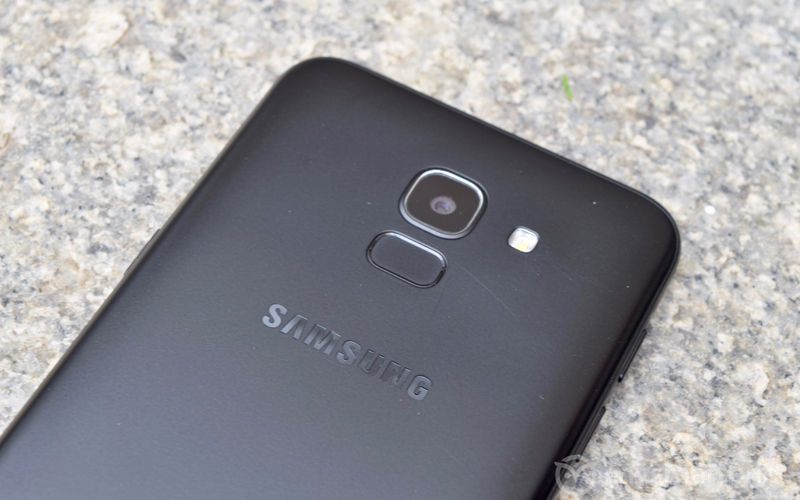 Samsung Electronics has successfully boosted its market position, and managed to capture the lion's share of the Indian smartphone market. The significant growth can be majorly attributed to the rapid sales of the latest Samsung Galaxy Note 9 smartphone.
South Korean smartphone and electronics giant Samsung is steadily on the way to become the number one smartphone company in India. The Indian mobile phone market, especially, the premium and high-end smartphone segment is now mostly dominated by Samsung, claimed a new research. The company successfully managed the launch events and sales of premium handsets, especially, its latest flagship Note-class smartphone.
Samsung Leads Premium Smartphone Segment:
German market research firm Gfk released a report that indicated Samsung controlled 60 percent market share by value and 62.5 percent market share by volume of sales of the Indian smartphone premium smartphone market during August 2018. The company is now once again an established leader in mobile phone market wherein, the price of the devices are Rs. 40,000 and above.
Surprisingly, Samsung is rapidly growing in the Rs. 30,000 and above segment as well. It is certainly interesting primarily because the segment has many established players like OnePlus, Xiaomi, Vivo and others. All of these companies have steadily come up with smartphones with stellar features and powerful hardware at an attractive price.
Galaxy Note 9 Most Successful Note Series:
Samsung launched the Galaxy Note 9 smartphone on August 24 in India. However, pre-booking for the productivity-focused large screen Android smartphone began on August 10. Apart from top-notch specifications and other exceptional Samsung-specific features, the Korean tech giant managed to attract buyers with several appealing offers, mentioned General Manager of Samsung India, Aditya Babbar, "When we launched Note 9, we introduced a lot of consumer-centric offers like Rs 6,000 cash back on Paytm and Rs 6,000 upgrade offer." Babbar categorically added that the Galaxy Note 9 is the company's most successful "N Series" smartphone.
With the sales picking up speed, the company is now eyeing the long festive season ahead in India. It intends to further boost their market leadership during this period. Interestingly, the company is now trying earnestly to regain its stand in the budget and affordable Android smartphone segment. The Galaxy J4 Plus and the triple-camera boasting Galaxy A7 are good examples of Samsung's attempts.
Samsung Eyes Festive Season & Growth in Mid-Range Segment
After firmly establishing its leadership position in the premium smartphone segment, Samsung is now trying to re-establish its dominion in the mid-range smartphone segment. Needless to say, the company will certainly face tough competition from nearly all Chinese smartphone manufacturers dominating the market at this moment.
Some of the companies that Samsung will be competing against include Xiaomi's Mi Series, Oppo, Vivo, OnePlus, Asus, Lenovo, etc. Despite the competition, Samsung has been trying to break the mold. It has been coming up with handsets that offer some interesting features that are not seen in the mid-range smartphone segment.