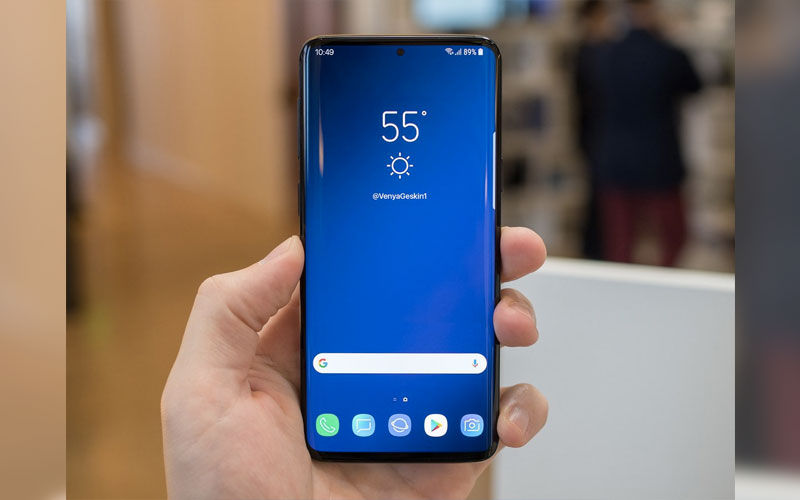 As the year comes to a close, attention focuses on what Samsung is preparing for the next generation of Galaxy device. The Samsung Galaxy S10 is widely expected to feature three cameras on the rear of the device for an added focus on photography.
Korean media has reiterated this focus but has also detailed the specs of the camera that reveal a significantly improved photography experience. According to the source, the Galaxy S10+ will feature the best camera, or setup of cameras, ever seen on a Galaxy device. The device will feature a main 12 wide-angle camera, a super wide-angle 16MP one, and a 13 MP telephoto lens, which could see a 3x optical zoom capability like on the Huawei flagship devices.
It won't just be the S10+ that will be making an appearance next year as it seems that Samsung is planning a whole host of devices, so here's how they line up and what each offer.
Galaxy S10 'Lite' – single front-facing camera, dual rear camera (zoom)
Galaxy S10 – dual front-facing camera, dual rear camera (zoom)
Galaxy S10+ – dual front-facing camera, triple rear camera (+ wide-angle)
Galaxy S10 5G – dual front-facing camera, quad rear camera (+ ToF sensor)
Samsung is expected to offer a budget device called the S10 Lite, which will reportedly ship with a dual camera on the back and a single lens on the front. The device will see a flat display rather than the curved OLED display we typically see on flagship Samsung devices.
In addition, the regular S10 will get an additional front-facing camera over the S10 Lite for an enhanced selfie experience, no doubt with additional specific features that are yet to be revealed. The high-end S10+ will get even more cameras with a wide-angle rear camera in addition to the dual front and rear cameras on the S10 for a total of five lenses.
Not finished yet, there will also be an S10 5G version, which Samsung only will reportedly produce 2 million of. This device will be focused on a 5G experience and provide a time-of-flight 3D-sensing camera for AR/VR purposes, in addition to what the S10+ would have.
Time will certainly tell as no doubt more details will leak out about the devices as we approach the launch, but the Samsung Galaxy S10 is shaping up to be promising.