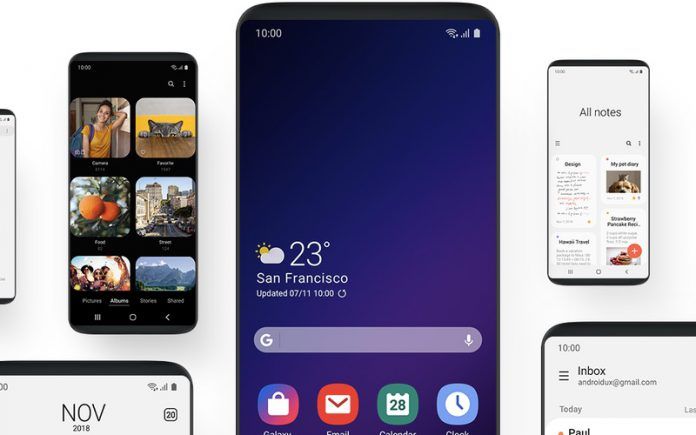 Samsung has started rolling out the third beta build of its One UI to Samsung Galaxy S9 and Galaxy S9+ devices, and if you have been uninterested in all these developments, allow us to try changing that. One UI is based on Android 9 Pie, and more importantly, it gets the most comprehensive software design makeover from Samsung in a long while.
The One UI was unveiled by Samsung at its developer conference in San Francisco early in November, and it made headlines because of its freshness but more so because it looks neat. While Android's Pie is itself a giant leap ahead from the Android Oreo we have all become quite used to, Samsung's One UI seems to be even better. So, if you own or were planning to buy a Samsung flagship handset, here are five reasons why you should upgrade to One UI as soon as the official stable upgrade arrives.
Five Reasons To Upgrade To One UI
New Features
The new One UI comes with a horde of new features that will make your smartphone experience much more delightful. You can finally ditch the conventional navigation buttons to go for gesture navigation. For phones with edge screen, there is an on-screen navigational button to access edge features. Most importantly, One UI adds the Lift To Wake feature to Samsung flagship devices, which is a greatly useful option. It allows you to avoid using the fingerprint scanner and password unlock as the phone wakes from sleep simply because you lifted it from a flat surface. If the Face Unlock feature is on, your phone will unlock without you having to wipe your dirty hands.
Minimalistic Design
The most major difference you will see in the One UI is how the design of the operating system has changed. It is clean, with lots of space left open, and has intelligent tweaks that make it easy for you to operate the handset with just one hand. Focus on what really matters is how Samsung puts it, with ease of single-handed use and a de-cluttered screen that shows only essential information according to the task at hand.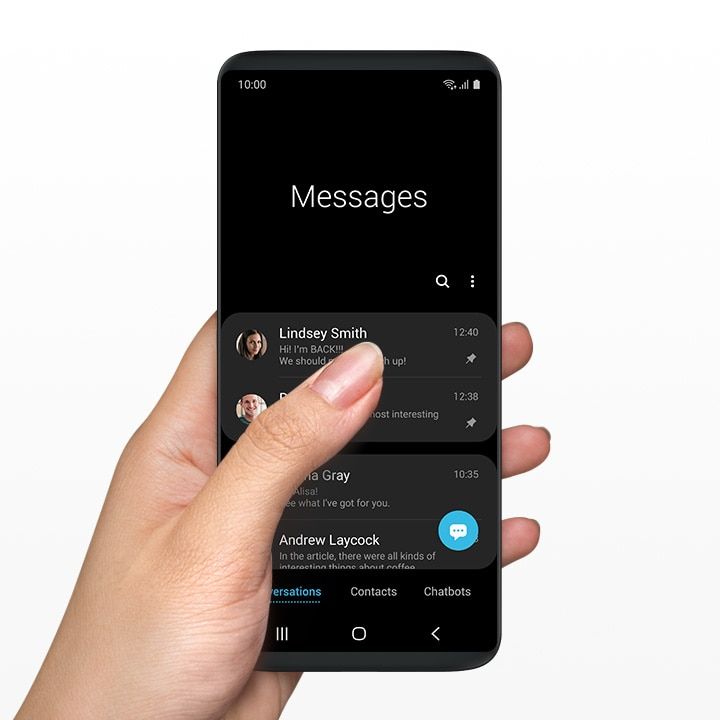 For 'natural' interaction, Samsung had made a big change by making content and features pop up from the bottom of the screen rather than the top, so that it becomes easy for you to use tall display handsets such as the Samsung Galaxy S9+ without the aid of a sixth finger.
Dark Theme
The system-wide dark theme, or 'Night Mode' as Samsung calls it, makes the background of all apps pitch black, and the icon colors soft. This naturally decreases strain on your eyes after the blinds are closed, so you can use the smartphone in the dark without having to worry about headaches.
Color Sync
Samsung has also announced that the One UI will come with color themes that sync with the color of your handset, and during the developer conference, the brand showed five color options. This feature will certainly give an added appeal to your handset, making it look attractive while in use, and also giving you the (sadistic) sense of satisfaction in knowing that no other brand has anything of this kind to offer.
Wide Play Area
Android phones are loved because there is some play area there, unlike iPhones. While Samsung gives customizable options in all of its handsets, the One UI is its most customizable user interface ever. You can add special effects to the Always-on display, turn off the special effects, change the size of icons, enable/disable app drawer, turn off gesture navigation, change the functions of the gestures, change the position of the brightness bar, lock your homescreen layout, and so on.