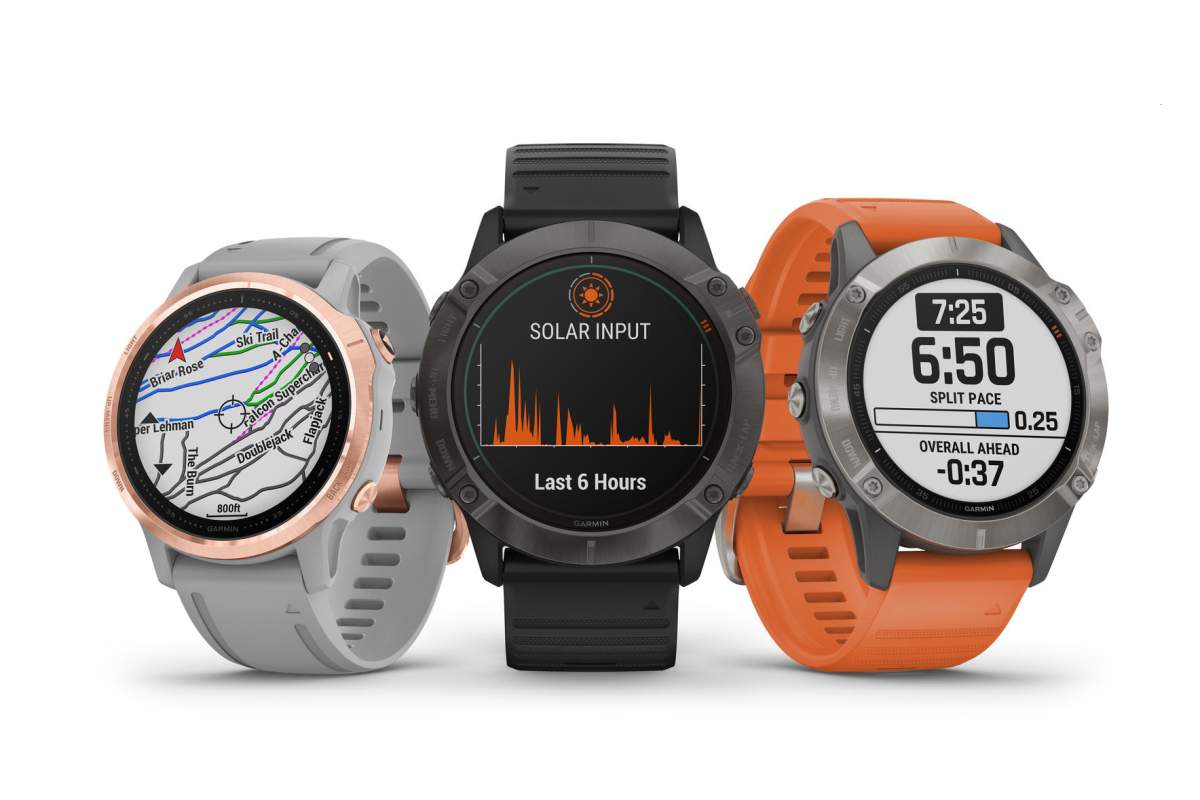 Garmin, known for its GPS navigation gadgets and activity trackers, has introduced its Fenix 6 series smartwatches in India. Kansas based tech company's latest range includes Fenix 6, Fenix 6S, and Fenix 6X Pro Solar. The entire range features a heart-rate sensor and pulse blood oxygen saturation monitoring. Garmin has introduced the 'Body Battery' feature that enables users to gauge their energy levels in real-time. This function is aimed at helping you plan workouts and resting periods properly. These watches can alert you on calls, texts, and emails via push notifications. The Fenix 6 series also supports contact-less payment solution Garmin Pay. Head over to the next segment for device-specific features:
Fenix 6X Pro Solar Specifications
The most unique watch in the series is undoubtedly the Fenix 6X Pro Solar. As its name suggests, this smartwatch juices upon solar energy. It uses a specially designed transparent solar charging lens, which Garmin likes to refer to as 'Power Glass'. The watch sports a 35 mm radial display. The rugged watch has a fiber-reinforced polymer body with a metal rear cover. It can withstand up to 10 ATM (atmospheres) pressure. It has 32 GB internal storage to load up your favorite tracks. In terms of connectivity, you get Wi-Fi, Bluetooth, and ANT+. The latter is used for hooking up your gadget with exercise gear. The watch is equipped with a heart-rate sensor, GPS, Compass, Gyroscope, pulse ox, and thermometer, to monitoring your activity precisely. The Fenix 6X Pro Solar plays well with Android and iOS devices. With the companion app, you can access downloadable watch faces, Widgets, and other apps. Plus, there are separate profiles for activities such as running, swimming, cycling, and even golfing. The in-built battery can last up to 21 days. With solar capability, you can get an additional three days of usage.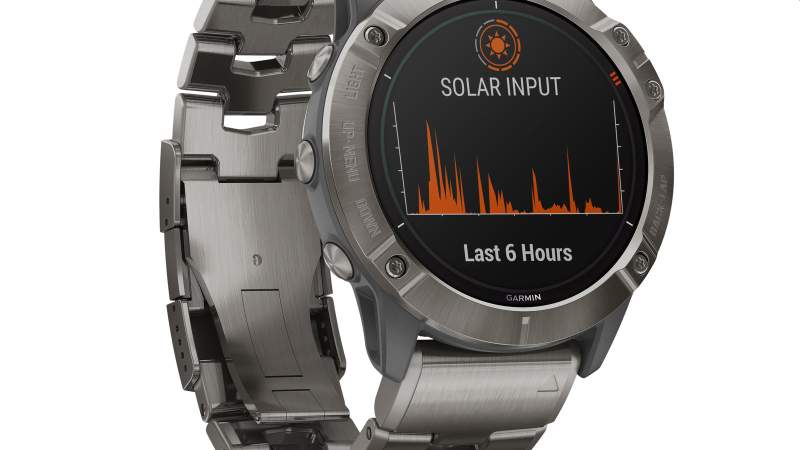 Fenix 6S Specifications
The Fenix 6S is a smaller watch with a 30 mm radial display. Garmin claims that this display retains legibility even under sunlight. Its bezel comes in stainless steel, titanium, and carbon-coated titanium. The body is made from fiber-reinforced polymer. Like its bigger sibling, the Fenix 6S is a full-fledged smartwatch. As a fitness tracker, it lets you monitor distance, time, pace, laps, calories, and heart-rate. It comes with a GPS compass, barometer, an altimeter to plan and track your activity. The watch can also differentiate between different workouts such as running, cycling, swimming, golfing, and more. It can hook up to your Android or iPhone via a companion app. Owing to its 32 GB storage, you can carry up to 2,000 songs. Plus, you can access streaming services without having to rely on your smartphone. The Fenix 6S' battery lasts up to nine days on a single charge.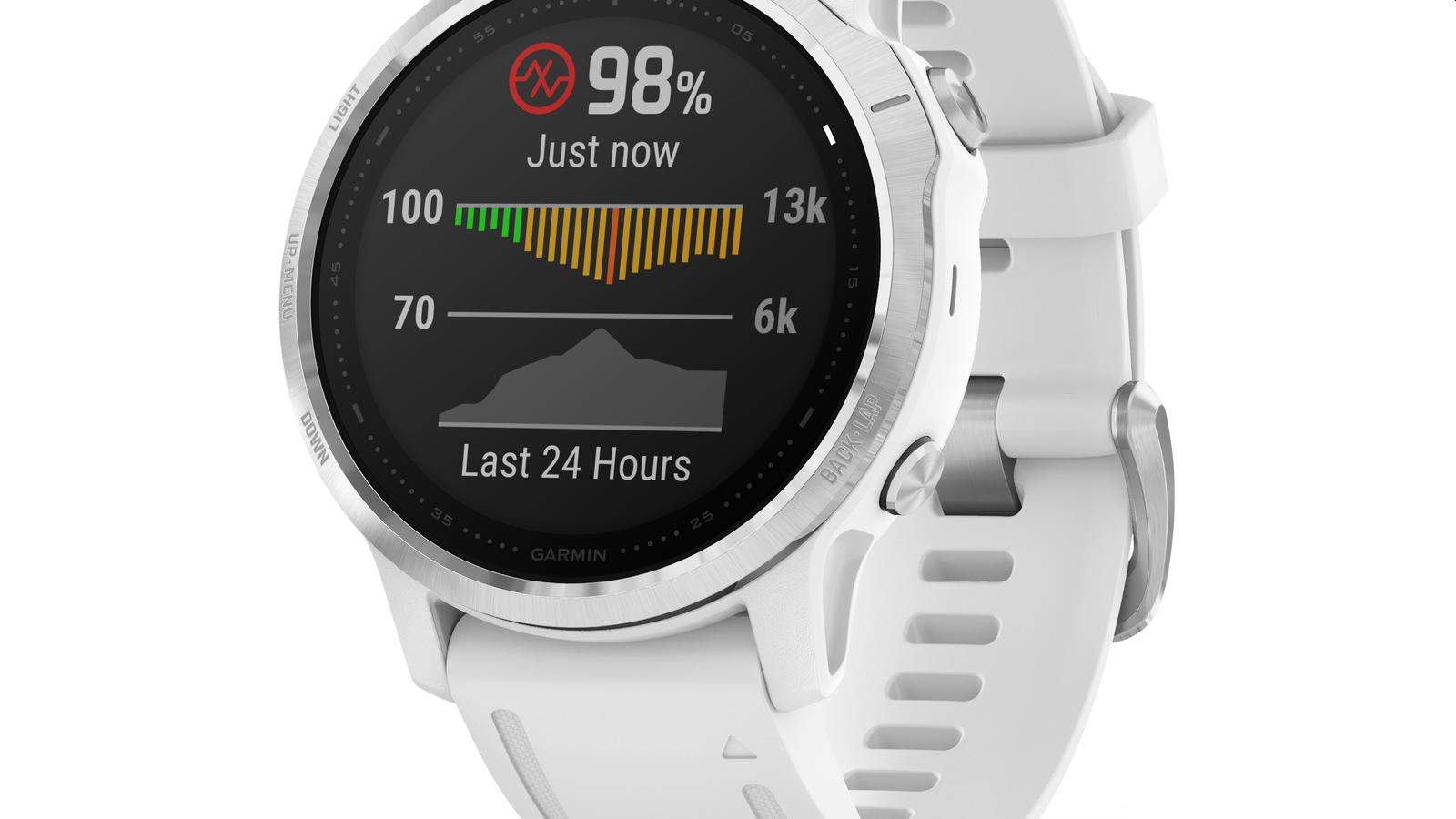 Fenix 6 Specifications
With a 33.02 mm diameter, the Fenix 6 has a slightly larger display compared to the Fenix 6S. You can choose the bezel from stainless steel. The watch can withstand up to 10 ATM pressure. Unlike the Fenix 6S and 6X Pro Solar, the Fenix 6 lacks Wi-Fi connectivity. It is loaded with activity features though. The Fenix 6 can track running, cycling, swimming, golfing, and more. The watch hooks up to your smartphones over Bluetooth. The Fenix 6 can be used for finding your smartphone. Other features include GPS, heart-rate monitor, barometric altimeter, compass, gyroscope, thermometer, and pulse ox. The Fenix 6 only has only 64 MB of storage, so you can't enjoy your music collection on this smartwatch. Since the device also lacks Wi-Fi, you can't even switch to streaming services.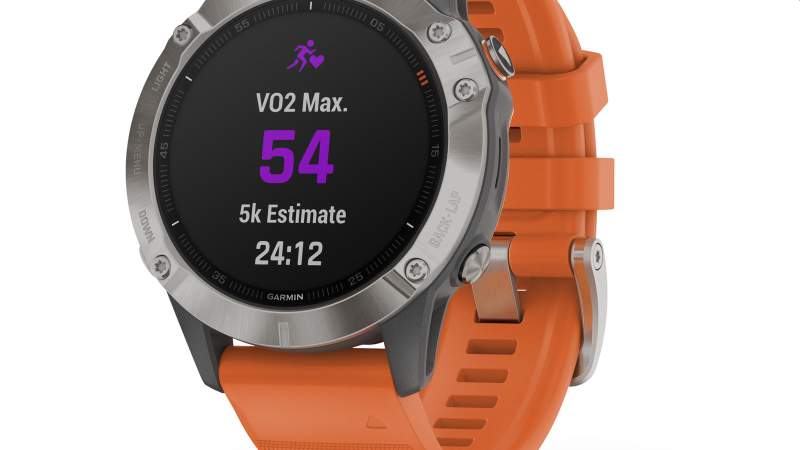 Fenix 6 Series Pricing
The Garmin Fenix 6 series is a premium smartphone line-up. The prices of Garmin Fenix 6 and Fenix 6S start at Rs 79,990. The Garmin Fenix 6X Pro is even more expensive with prices starting at Rs 94,990. Moreover, there's a whole lot of variants depending on the bezel and strap material.