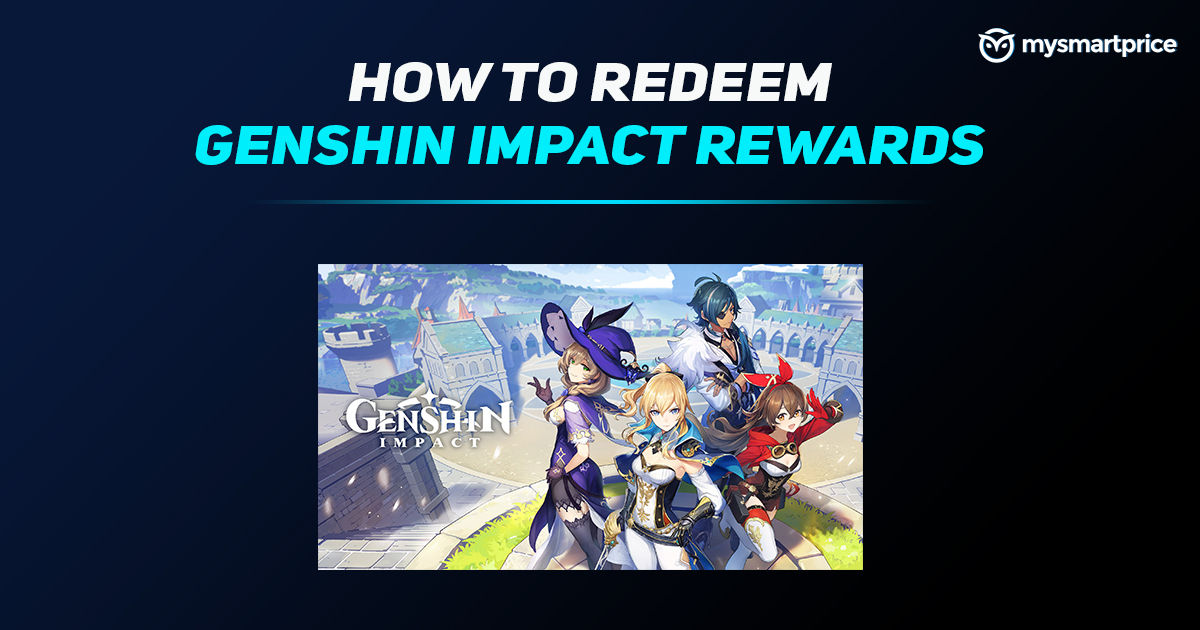 Genshin Impact is one of the most popular games on both Android and iOS platforms. The game, which was introduced in 2020, has now millions of players across the globe. Developed by miHoYo, it is basically an action role-playing game that takes place in the fantasy world of Teyvat. The world consists of seven different nations, each of which is tied to a different element and ruled by a different god.
That said, Genshin Impact also requires players to gather the in-game currency known as primogems along with other things so that we can level up their characters. Although one can collect different rewards by completing different quests, daily missions, and more, it is better to get some extra rewards for free. Fortunately, the developers roll out free redeem codes for the game that brings some exciting rewards like primogems, experience, mora, and more. But how do you redeem these codes? In this article, we are going to talk in detail about how you can easily redeem the Genshin Impact codes and get the corresponding rewards.
Also Read: Free Fire Redeem Code List: Today's Rewards and Codes, How to Redeem on reward.ff.garena Website
Genshin Impact Redeem Codes for December 2021
The active Genshin Impact codes are:
ETNU2DN5NZRR – 60 primogems and four adventurer's experience
GENSHINGIFT – Get 50 primogems and three hero's wit
BSPD3ZRXU985 – 60 primogems and 10,000 mora
What are Genshin Impact Redeem Codes?
The developers behind Genshin Impact routinely provide some redeem codes to its players. The redeem codes allow players to get some in-game rewards like primogems, mora, adventurer's experience, and more. For those who are not aware, primogems are basically the in-game currency for Genshin Impact that can be used for multiple purposes.
These can be used to buy Fates, which are used to get Wishes. Wishes are random rewards that players get, including characters, weapons, and more. They can be also used to buy Original Resin, which is basically a resource that you will need to obtain rewards by Ley Line Blossoms, Petrified Trees, or Trounce Blossoms. Lastly, primogems can be also used to purchase a Battle Pass. The developers occasionally give players redeem codes so that they can get a certain amount of primogems for free and use them to buy some artefacts, characters, and more in the game.
Also Read: GTA Vice City Cheats and Codes: All GTA: Vice City Cheat Codes for PC, PlayStation, Xbox Console
How to Redeem Codes in Genshin Impact
The developers have provided two different options through which you can easily redeem the Genshin Impact rewards. In this section, we will talk about both the ways through which you can redeem Genshin Impact codes easily. However, it is important to note that players should be at Adventure Rank 10 or higher to redeem codes in the Genshin Impact game.
Also Read: Coin Master Free Spin Links: Check Today's New Free Spins and Coins
How to Redeem Genshin Impact Codes via Official Website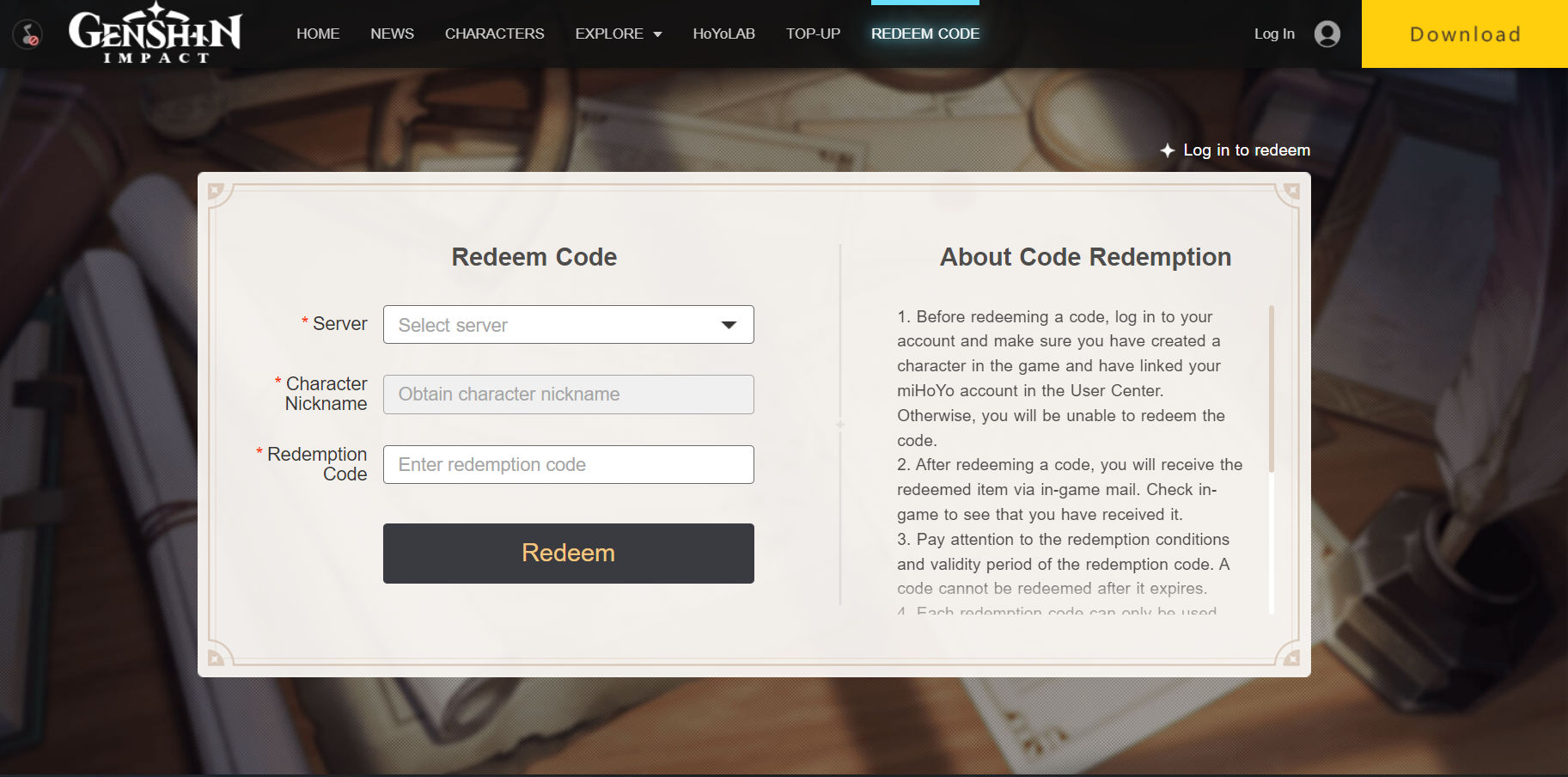 Genshin Impact has a dedicated website through which you can easily redeem the codes. All you need to do is follow these steps:
Copy the code you want to redeem (you can refer to our list above for active codes)
Go to the official Genshin Impact code redemption website. Alternatively, you can click on this link.
Select the Server where you are playing in the game and enter your Character Nickname.
Now, paste the redeem code and click on Redeem.
With this, you will get the rewards in your in-game mail. From there you can easily redeem the rewards and use them in the game.
How to Redeem Genshin Impact Codes via Game
Developer Mihoyo also allows you to redeem Genshin Impact codes through the game. Here's how you can do it:
Open The Genshin Impact game on your Android or iOS device.
Click on the Paimon menu and then go to Settings at the bottom left corner.
Click on the Account tab and scroll down to Redeem Now.
Paste the redeem code and click on the Exchange button.
With this, you will be able to redeem the Genshin Impact codes and get the corresponding rewards.