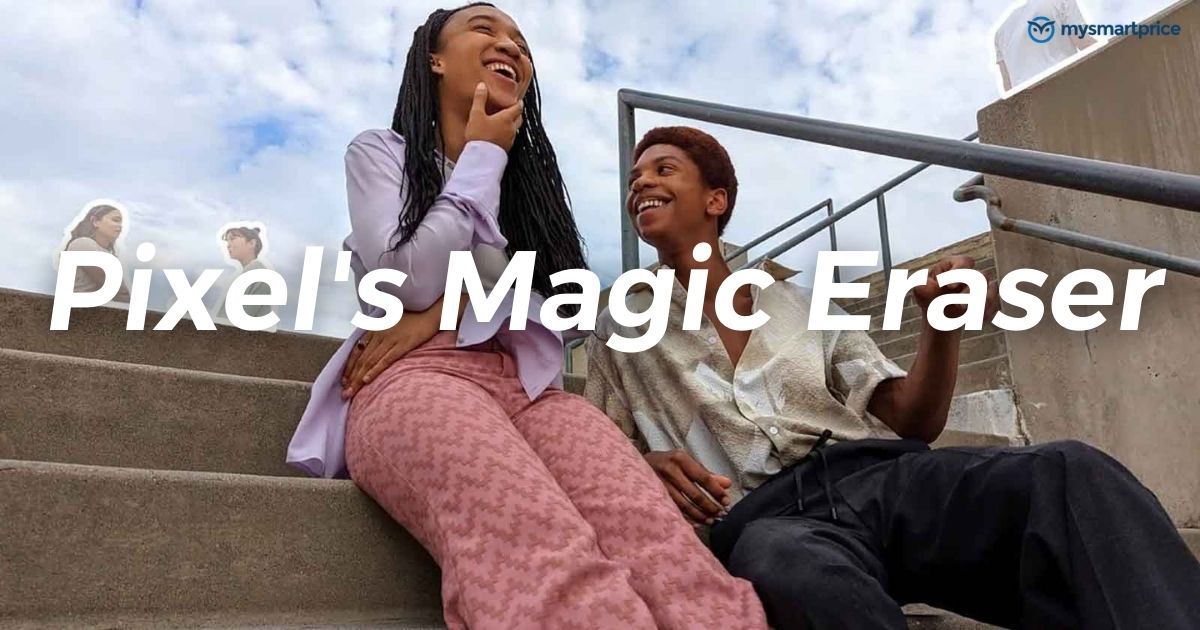 The Pixel series has long been recognised for its photography power, and while the iPhone unquestionably eclipsed it last year, Google is back on top with the Pixel 6 series, and Magic Eraser is the finest software representation of that. This year's Pixel 6 cameras received significant hardware enhancements, but the new "Magic Eraser" function may be the most exciting addition for mobile photographers. While what seemed like an exclusive feature for the Pixel 6 series, it isn't. Magic Eraser can now be installed on any Android device thanks to a modded APK file.
Also Read: Here's Every AI Feature Google's Tensor Chip Enables in the Pixel 6 Series
Magic Eraser uses Machine Learning to suggest which distractions a user could get rid of, from the photo. It can instantly recognise the subject and highlight any distracting elements. This feature isn't just limited to the automated task of removing distractions; users can also manually remove distractions from photos they took recently or from a few years ago.
How to Get the Pixel 6's Magic Eraser Tool Right Now?
The Magic Eraser tool is only officially accessible on the Pixel 6 and Pixel 6 Pro for the time being. However, numerous users on the GoogleNews Telegram channel and Twitter note (via Mishaal Rahman) that, you can actually gain access to the feature by sideloading the Google Photos 5.64 APK on an earlier Pixel smartphone running Android 12 or even get it to operate on non-Pixel phones running Android 11.
As multiple users on the GoogleNews Telegram group have pointed out, it seems that Magic Eraser now works in Google Photos 5.24 on non-Pixel 6 devices w/ Pixel 6 props.

YMMV as to its quality. I only tried with one photo, but others are getting better results with their own. pic.twitter.com/RYyqwVaROx

— Mishaal Rahman (@MishaalRahman) October 28, 2021
Well, to get the feature now on your smartphone, simply go ahead and download the APK file linked here, install it normally as you would do with any APK file and that should be it.
Of course, as with any improvised solution and the lack of the Tensor chip on your smartphone, your results may vary. The way this works is, you extract the exact Photos version APK file from the Pixel 6 and sideload it into another smartphone, thereby fooling the application to think it's running on a Pixel 6 series device, and therefore enabling the exciting new Magic Eraser.
Thanks for reading till the end of this article. For more such informative and exclusive tech content, like our Facebook page