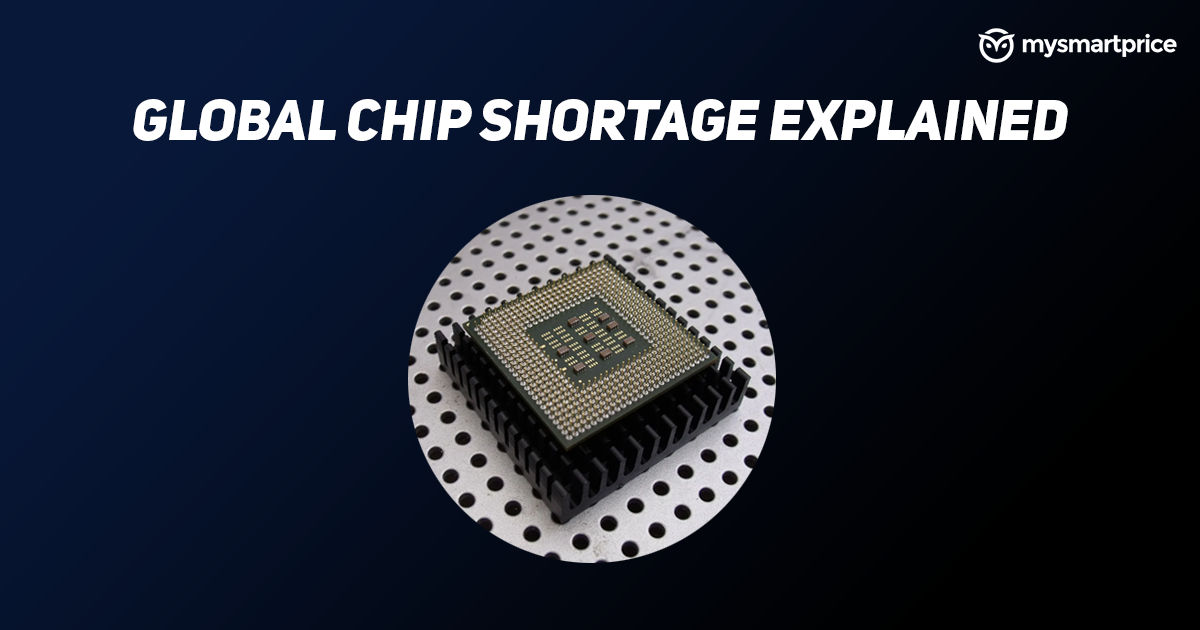 The global chip shortage, which has been affecting electronics companies all over the world, is about to become even more acute. While chip makers worldwide have been struggling to meet demand after the pandemic for various reasons, a recent drought in Taiwan may make matters worse, said a new report from Counterpoint Research. According to the report, the country, which is the hub for global semiconductor manufacturing, is facing its worst drought in 56 years due to "almost nil rainfall" over the past year and other reasons that have affected the supply of clean water.
Taiwan is the largest manufacturer of chips in the world, led by the Taiwan Semiconductor Manufacturing Company (TSMC), which makes chips for almost every electronics company in the world, including Qualcomm. While TSMC owns over 55% of the foundry market share, according to Counterpoint, other Taiwanese companies — like United Microelectronics Corporation (UMC), Vanguard International Semiconductor (VIS) Corporation and Powership Semiconductor (PSMC) — take that market share up to nearly 70%.
At this point you're probably wondering why the lack of water will affect semiconductor manufacturing, right? That's because semiconductor manufacturing requires absolutely pure water in order to avoid the contamination of electronic devices. When layers of semiconductor wafers are added to a chip, they need to be rinsed with ultra pure water (UPW) after each step. It takes almost 4.8 million gallons of water to run a single large fab, which are the cornerstones of Taiwan's virtual monopoly on chip manufacturing.
Counterpoint pointed out that the country usually gets 7-9 typhoons every year, which account for a big part of its water supply. In 2020, however, only one typhoon landed and has caused a shortage of water in Taiwan.
"The country is topographically divided by the 3,000-metre-high Central Mountain Range, which separates Taiwan's eastern and western parts. The rains brought by the northeast monsoon in autumn and winter are mostly concentrated in the eastern and northern catchment areas, which means abundant rainfall for Draco, though it is of limited help to the Central and Tainan science parks. Therefore, water shortage becomes a serious problem for Taiwan's technology industry in 2021. It may also have a serious impact on the global supply chain," the report said.
How does this affect smartphones?

The obvious impact of this is that semiconductors are the building blocks for the processors that run your smartphones. But you would have noticed that we have been sticking to the terms 'semiconductors' or 'chips' instead of processors. That's because Taiwan isn't just making chips for processors, it's making these for various different components of a phone, which includes things like camera sensors, RAM chips, storage and even the LCDs in some cases.
Semiconductors are at the core of your smartphones, meaning a shortage emanating in Taiwan will not only affect the production of processors but the phones themselves. In the short run, this means companies will struggle to meet existing demand, which itself has been high recently.
Mismatch between supply and demand like this eventually leads to a rise in prices of electronic devices. But while price fluctuations at the component level do happen often, semiconductor shortages can lead to price fluctuations across the board for the components that are used in a smartphone.
Think of it this way. When the price of a memory chip goes from $10 to $12, companies can usually absorb the cost increase within their existing prices. But in this case, the cost of sensors, memory chips, processors, storage and many other things could increase altogether. This will make it difficult to stick with the current prices of phones.
The situation is compounded by the fact that smartphone makers have been cutting margins for a long time now, with most selling at an average of 10% margins. A price hike across the board leaves no room for them to earn, and hence they will have to increase the price of smartphones soon.
Thanks for reading till the end of this article. For more such informative and exclusive tech content, like our Facebook page