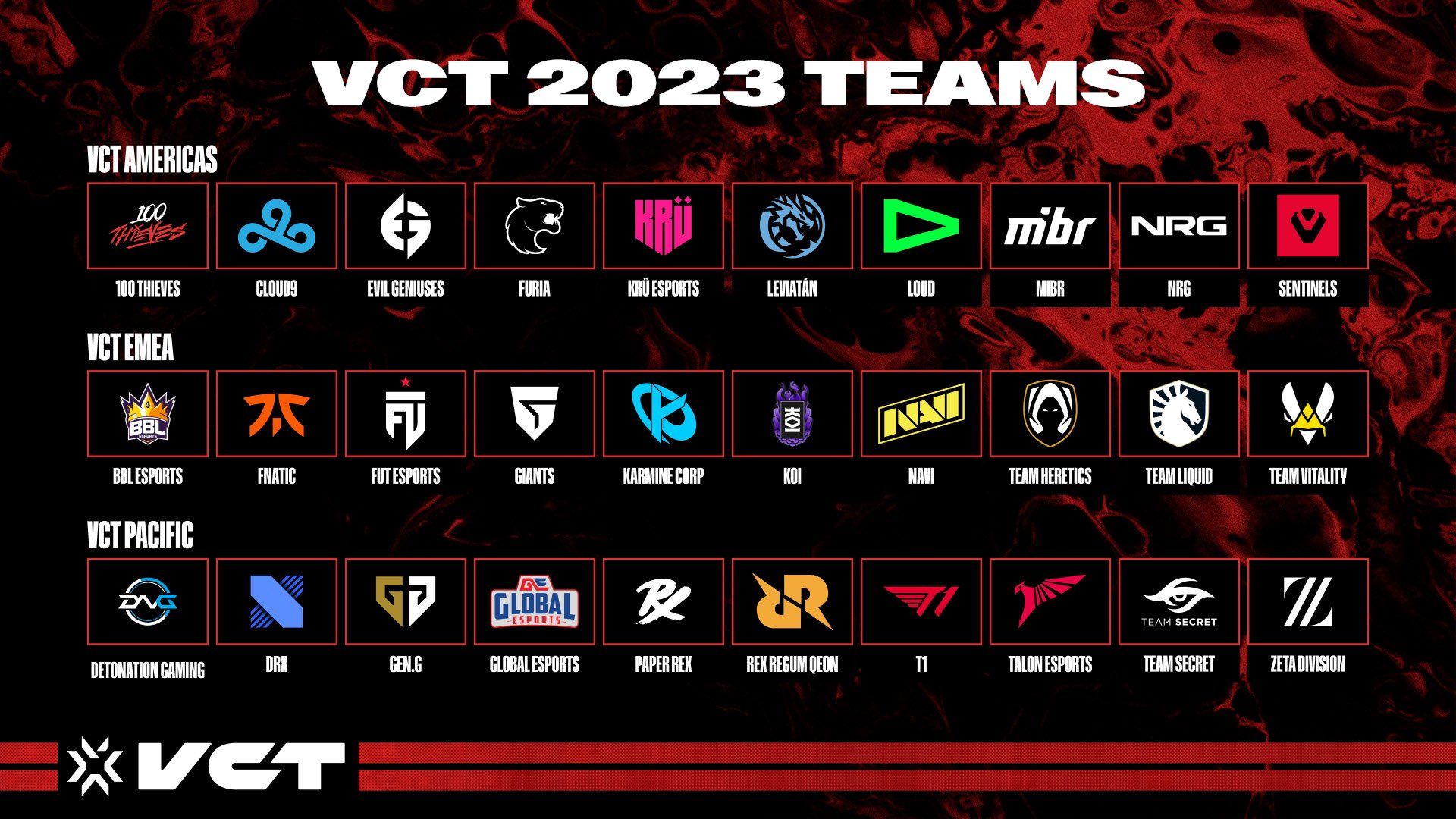 After a long wait, Riot Games finally announced the list of all the 30 teams that are going to compete in the upcoming Valorant Champions Tour 2023. Earlier, Riot announced that VCT 2023 will have will exclusively feature teams that have secured partnerships with Riot Games. Among the 30 teams, Global Esports is the only Indian team from South Asia that has secured a Valorant Franchising Asia Pacific Slot.
The upcoming VCT 2023 Season will have three regional league events in which the partnered teams have the chance to compete. Three international leagues have been announced, each with ten partnered teams. Valorant has officially partnered up with the top 30 best teams in Valorant's competitive scene, including India's organization, Global Esports.
Also Read: Top 7 Upcoming Mobile Games: Valorant Mobile, Assassin's Creed: Codename JADE, Battlefield and More
Global Esports Becomes the Only Indian Team to Secure a Spot at VCT 2023: Pacific League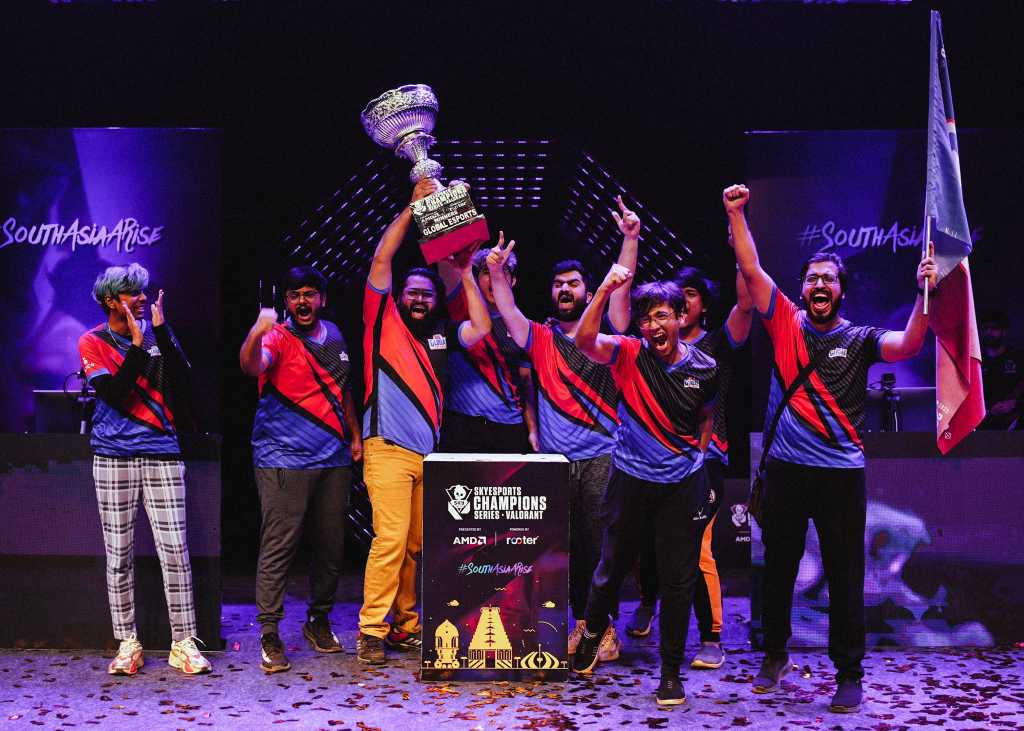 Riot Games has classified the regional leagues into three different regions for VCT 2023, namely, America, the Pacific, and Europe. Each region will have a total of 10 teams which amounts to a total of 30 teams in total. These 30 teams will be competing in multiple region-based tournaments in the upcoming year, and the season will conclude with VALORANT Champions 2023.
From being one of the oldest standing esports org in India to now becoming the youngest, in this super exclusive group of 30 teams worldwide! #GEFighting #ValorantSA #VALORANTChampions pic.twitter.com/B5Qiysoy0K

— Global Esports (@GlobalEsportsIn) September 21, 2022
The first international split is set to begin in March, with teams from North America, Europe, and the Pacific joining for LAN tournaments in Berlin, Seoul, and Los Angeles. The top teams from the split will advance to the second international tournament of the year, VCT Masters, where they will compete for a spot at the esteemed Valorant Champions 2023. The teams will be given unique privileges and will be able to play in top-tier competitions without fear of extinction. Each team will also get a six-figure stipend to sustain its VALORANT lineup.
Valorant Last Chance Qualifiers will be conducted in July, giving the teams a chance to qualify for the Champions for those who did not for VC 2023. The Challengers Circuit will run in parallel with the normal VCT 2023 season to allow smaller teams to compete in the VCT 2024 season. The first Challengers split will begin in January, followed by the second in March. The Challengers Circuits will be concluded in July 2023 with the Ascension events.
Welcome to the next era of the #VCT

We are proud to introduce the 30 teams who will compete in the VALORANT Champions Tour in 2023.

— VALORANT Champions Tour (@ValorantEsports) September 21, 2022
Following is the list of all the 30 teams that have secured partnerships with Riot Games:
Americas
100 Thieves
Sentinels
Cloud9
NRG
Evil Geniuses
FURIA
LOUD
MIBR
KRÜ Esports
Leviatán
EMEA
Fnatic
Team Vitality
Team Liquid
Karmine Corp
Team Heretics
KOI
Giants
Na'Vi
FUR Esports
BBL Esports
Asia-Pacific
ZETA DIVISION
DetonatioN Gaming
Gen.G
T1
DRX
Team Secret
Paper Rex
Rex Regum Qeon
Talon Esports
Global Esports
Global Esports is one of the prestigious Indian esports organizations and stands in one of the best teams in South Asia Valorant teams. The organization made its debut in Valorant Competitive back in 2020 and has won several notable events ever since. Their current Valorant roster has some of the finest Indian players, namely, Ganesh "SkRossi" Gangadhar, "HellrangeR" Kotwani (Team Captain), Akshay "KappA" Sinkar, Jayanth "skillZ" Ramesh, Abhirup "Lightningfast" Choudhury, Pranav "Kohliii" Kohli.
Riot detailed its major criteria for selecting organisations as partners in their public announcement. Riot chose organisations that prioritise fans, promote diversity, are dedicated to assisting players, have attractive brands, and can plan for the long term in a sustainable manner.
However, the recent announcement of Riot partnered teams has shocked the community as few deserving teams have not been selected as partners. Those include OpTic and FPX, both Masters Champions of this year, has not made it to VCT 2023. Neither did TSM, G2, The Guard, Ninjas in Pyjamas, FaZe, XSET, and a handful of others. Starting in 2024, more teams will enter the elite leagues through two-year promotional windows gained by playing in the Challengers and Ascension events.
Also Read: Valorant Mobile Reportedly Playtested, Placeholder Listing Appears on Google Play