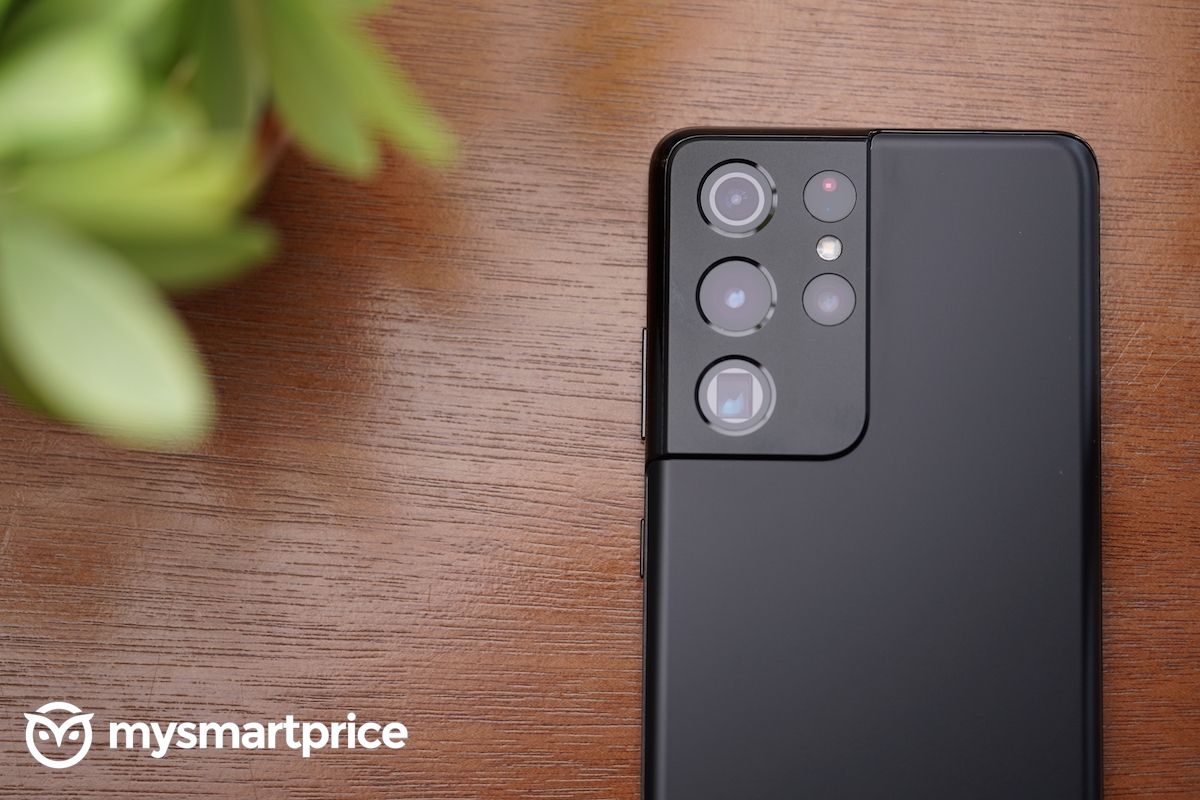 South Korean tech giant Samsung used to be on top of the global smartphone market list, but with the addition of brands like Xiaomi, OnePlus, Vivo, OPPO the company lost its position in the listing a couple of years back. However, it seems that the company has retained the posting in the global smartphone market in 2020 with a shipment of 255.7 million units. According to the latest report, Samsung has captured 19 per cent shares and acquired the top spot.
This might be because of the COVID-19 scenario where Chinese companies got affected by the pandemic and the supply chain got completely disrupted. Apple also has faced a huge crisis when it comes to component supply and assembly because the company relies totally on China-based suppliers like Foxconn and more.
Samsung Retains Top Spot in Global Smartphone Market
According to Counterpoint's Market Monitor service report, Samsung has shipped 62.5 million units in the last quarter of 2020 (October and December). Further, the report claims that the Galaxy A series and mid-to-low range smartphone lineup played a vital role in the success and continue performing well. Meanwhile, Realme has reportedly become the fastest growing brand of the year with 65 per cent (YoY) growth in shipment.
As mentioned above the global smartphone market has seen a tough time in 2020 the market witnessed 1 per cent YoY decline in the fourth quarter of 2020, but it has also witnessed 8 per cent QoQ rise in Q4 2020.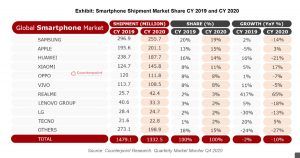 "Samsung retained its top spot, shipping 255.7 million units in CY 2020, down 14% YoY. The decline is mainly due to a slow Q4 2020 due to intensifying competition. Samsung is facing stiff competition in the mid-segment from the Chinese OEMs and in the premium segment from the iPhone 12 series.
For Q4, Apple captured the top spot in the Global Smartphone Market. The pent-up demand for a new 5G iPhone, strong carrier promotions, especially in the US, and the iPhone 11's longevity are some of the reasons for this growth," read the Counterpoint report.
According to the report, Apple topped the Q4 Global Smartphone Market because the company launched its highly speculated iPhone 12 series and it was the first iPhone with 5G connectivity. The price drop of the iPhone 11 series also played a vital role in this growth.
Despite numerous issues with the United States and trade ban Huawei acquired the third spot because of its stronghold in the Chinese market. The company has shipped 70 per cent of its total shipment to China. Huawei's performance was driven by new 5G models such as the Mate 40 Pro and Nova 7. Meanwhile, Xiaomi global smartphone shipments grew 31% YoY to 43 million units in Q4 2020.