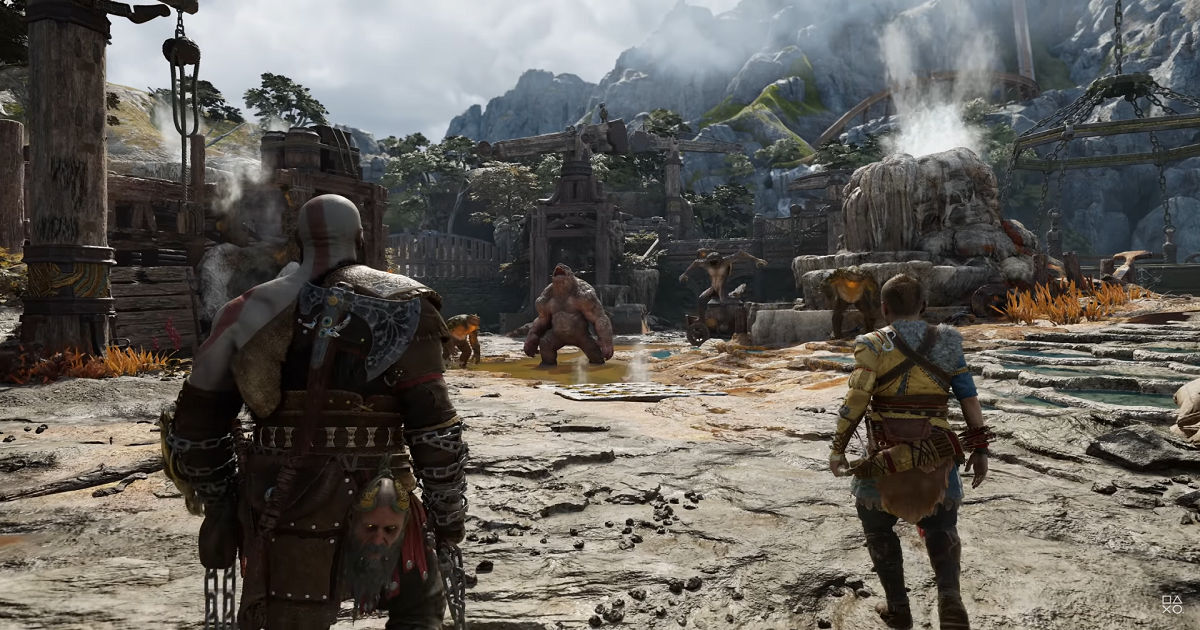 God of War Ragnarok is looming closer by the day, and with the pre-order going live today, the hype is beginning to reach fever pitch and fans cannot wait to get their hands on the game. The game will be available on both the last-gen PS4 and current-gen PS5, which has been the subject of much debate within the community.
A major portion of the community suspects that because the game is a cross-generation release, God of War Ragnarok will be held back by the PS4's limitations and not be a full-fledged next-gen game. However, a new key features list revealed by UK retailer ShopTo suggests God of War Ragnarok will be every bit as next-gen as possible.
The list of features details two graphical modes which will offer Native 4K @30 FPS and Dynamic (Upscaled) 4K @60 FPS. While this means that there will not be a 120FPS option at launch, very few games have been able to hit that mark.
Also Read: God of War Ragnarok Standard Edition is Now Available for Pre-Order in India
God of War Ragnarok Key Features List Revealed
Key Features list
Feel your journey through the Norse realms, made possible by immersive haptic feedback and adaptive trigger functionality.

Take advantage of multidirectional 3D Audio; hear enemies approaching from any direction.

Bask in the beautiful worlds you travel through, brought to life by precise art direction and arresting attention to detail.

Switch between full 4K resolution at a targeted 30 frames per second, or dynamic resolution upscaled to 4K at a targeted 60fps.
As is to be expected, the PS5 version of the game will launch with haptic feedback and adaptive trigger functionality – which has become a cornerstone of the PlayStation 5 generation. While the game will most likely introduce more features post-launch, God of War Ragnarok appears to be quite the package at launch.
Pre-orders are currently live in India with stock available at GamesTheShop, ShopatSC, Amazon, and more. The pre-order is currently only available for the Standard version of the game which contains no pre-order bonuses.