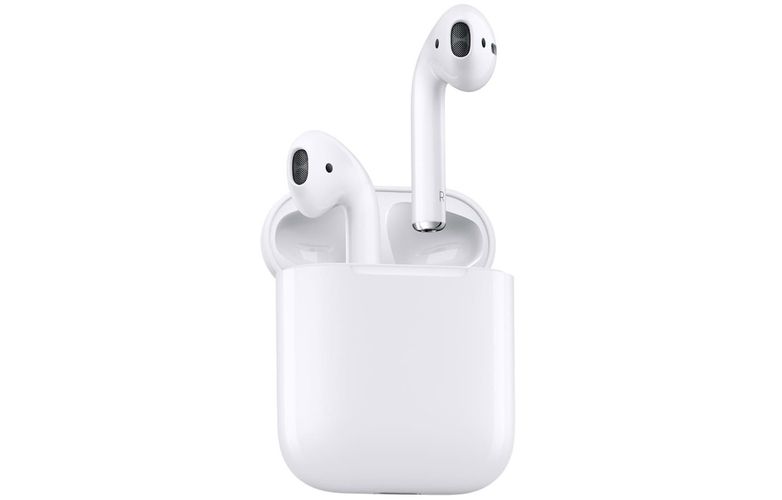 Apple's AirPods caused a stir in the market when they debuted. These pair of wireless earbuds fit perfectly into ears and are not constrained by a wire. Users need to connect them with their iPhone to enjoy seamless music without worrying about wire at all. Needless to say, it saves a lot of time as there is no issue of untangling cord. Now, Google and Amazon are reportedly working on a similar audio product that will rival Apple AirPod. These will come integrated with Google and Amazon's respective voice assistants, Alexa and Google Assistant. This report comes from the respected analyst, Ming-Chi Kuo from TF International Securities.
Google and Amazon to Take On Apple AirPods With Their Own Assistant-Integrated Wireless Earbuds
Ming-Chi Kuo has tipped that both Amazon and Google will soon be rivaling Apple in the wireless earphone segment by bringing their own versions of Apple AirPods. Kuo further stated that both the tech giants have been moved by the success of Apple's wireless earbuds and could launch their AirPod iterations in the second half of 2019. He also predicted that the shipments of these upcoming wireless products could hit 10-20 million units, next year.
Kuo also noted that the influence of Google is unprecedented in the Android ecosystem. Amazon is also not far behind Google when it comes to voice assistant geared smart speakers and other related products. We must not forget that Google already has its wireless earbuds in the market, dubbed Pixel Buds. However, these earbuds are not truly wireless as they have a wire connecting the two earbuds. Although, there is no confirmation from Amazon and Google regarding this, Kuo's analysis cannot be ignored as he has a strong record of tracking such trends.
Earlier, TF International Securities had tipped about the next version of Apple AirPods. They predicted that the Cupertino giant could launch the successor to the AirPods in 2019 while a redesigned version of AirPods is likely to debut in the year 2020. The source also predicted that Apple could hit the whopping 100 million sales mark for the AirPods by the year 2021. Kuo who is an analyst at TF International Securities had also reported that AirPods are gradually becoming important for Apple's ecosystem as they play a major hook for a user to stick to iOS over Android.
While we are talking about wireless earbuds and companies trying to take inspiration from Apple AirPods, we already have Huawei's FreeBuds that are based on the same working and claim to offer similar audio experience as Apple AirPods. Similarly, Samsung also has its own wireless earbuds in the form of Gear IconX.
Wireless Earbuds May Also Be Used To Detect Health Data
Kuo went on to say that our ears offer perfect sensing area for detecting health data. Based on this, he believes that Apple's upcoming AirPods (AirPod 2) may come geared with functionality that would collect health data. This reminds us of how Apple Watch has often gained good publicity for its accurate health data analysis, especially, in monitoring heart rate. Similarly, Apple might equip its next AirPods with health-focused features that would trump other alternatives on the market. This also raises the question of whether Google and Amazon have even thought of integrating their AirPod iterations with health-centric features.
Furthermore, Kuo predicts that an increasing number of vendors are shifting their focus to the wireless earbud segment, ignited by the success of Apple AirPods. In his analysis, Kuo said that earbuds sales have "near-term momentum improvements and long-term strategic movements while smartphone shipments are slowing." This means that OEMs will eventually be paying more attention to smartphone accessories as the market takes a turn.