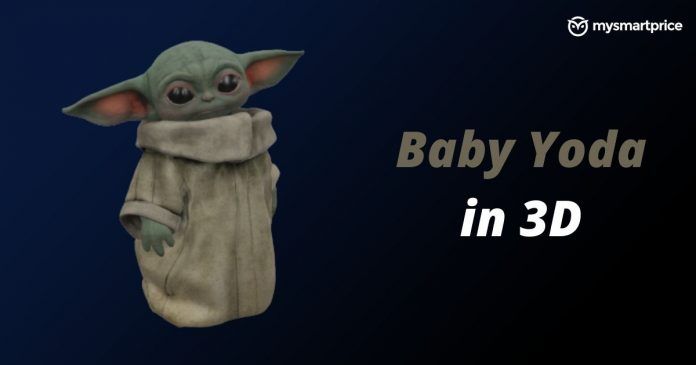 Grogu is the latest addition to the list of 3D models on Google. To those unaware, Grogu is the famous fictional character from the TV series – The Mandalorian. An option to view a 3D model of Grogu appears when a user searches for keywords – Grogu, Baby Yoda, or The Child. Users also get an option to see Baby Yoda in their own space using Google's 3D model and augmented reality.
To those unaware, Google provides an option to view 3D models of various species when a user searches about them. These include African Lion, Golden Retriever, Pomeranian, Pug, Giant Panda, Cheetah, Raccoon, Brown Bear, Golden Eagle, Ball Python, Bengal Tiger, Emperor Penguin, Scarlet Macaw, Rabbit, Octopus, African Leopard, and many more. The latest addition is Grogu, famous as Baby Yoda among fans, from Disney's The Mandalorian TV series. Searching any of the three aforementioned terms brings detailed information about the character.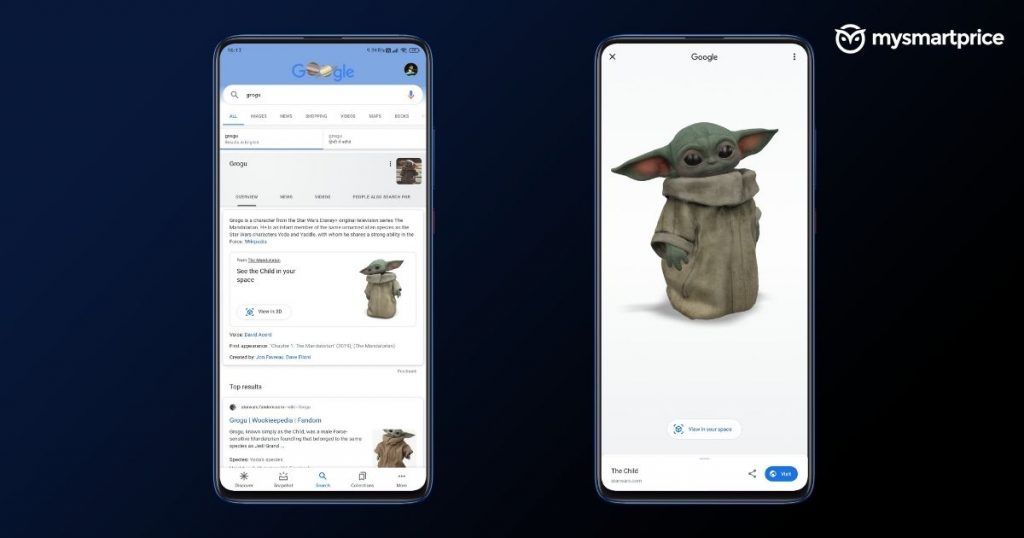 In addition to the information, the search result also includes a 3D model of the fictional character. A simple tap on the 'View in 3D' button brings an interactive version which users can rotate about an axis. On this screen, another button 'View in your space' appers if Google App has permission to access the device's camera. Users also need to have Google Play Services for AR app installed on their phone to see the fictional character Baby Yoda in their space. Users can head over to this link to install Google Play Services for AR app on their smartphones. Readers should also note that the aforementioned app is not compatible with all Android smartphones.
If both the above-mentioned criteria are met, users can simply point the camera at a surface, and the 3D model will appear on it. Users will also see animations and sound effects when they put the character on a surface. Have you ever used this Google search feature on your device? Do let us know in the comments below.
Thanks for reading till the end of this article. For more such informative and exclusive tech content, like our Facebook page