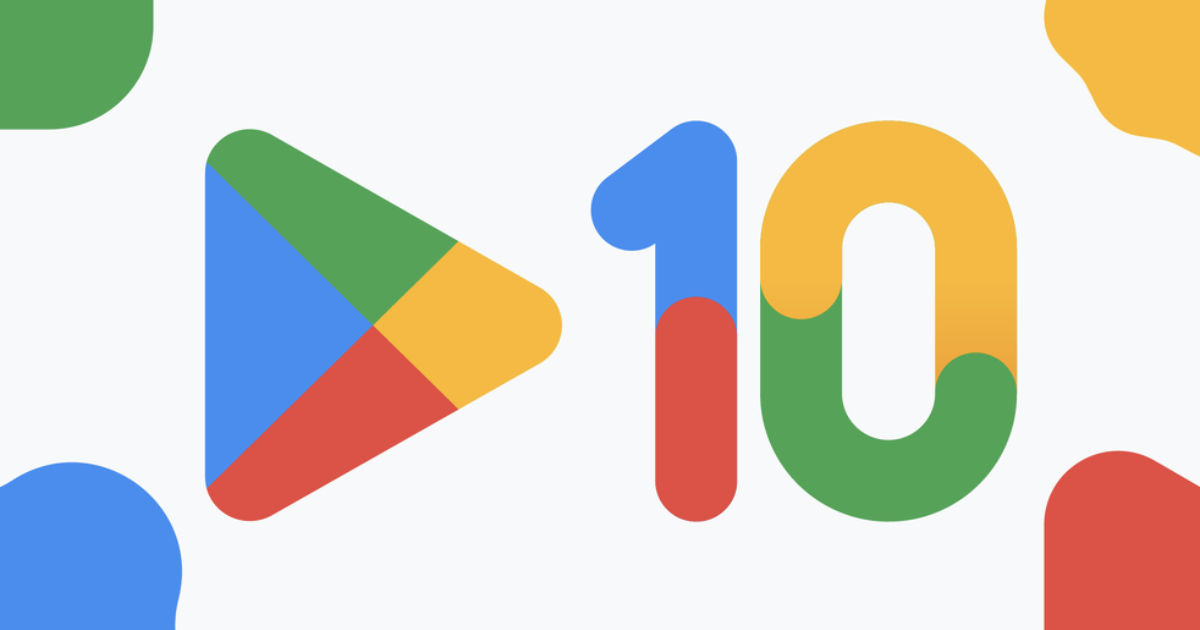 Google Play Store is the hub to download any app, game, music, or movie on an Android device. How many of you know that it was called Android Market earlier and was rebranded to Google Play Store in March 2012? The Play Store has completed a decade today which the Silicon Valley-based search engine company is celebrating by bringing various changes.
Google has announced that it will be bringing a new logo and offering a 10x point for the Play point members. Apart from that, Google has also mentioned the ten key points where it brought huge changes to the Play Store. Let's take a look at how Google is celebrating the 10 years of the Play Store.
Also Read: Google Play Store Not Working? Here's How You Can Fix it Using Different Ways
Google Play Store New Logo

Google says that Play Store has currently 2.5 million active users in over 190 countries each month who use the app to download new games, apps, music, movies, and books. To celebrate the 10 years of the Play Store, Google has showcased a new logo for the app. As shown above, the new logo has a variety of mixed colours. The company says that it chose the new logo to match the branding of its other products such as Google Assistant, Photos, Gmail, Drive, etc.
10 Time More Play Points
Google is also offering bonus points to Play point members. The company says that it will offer "10x points on everything a user buy by activating a points booster." The start date of this offer differs country by country and will be announced specifically. Once it is started, the user will have to visit the Earn tab of the Play Points Home section to know about the whole offer.
Google has also counted the top 10 achievements for the Play Store. Below's a list of them.
Introduction of Google Play Pass and Google Play Instant which has now over 100 million users.
Allowing Google Play Games across various devices such as Android phones, tablets, Chromebook and Windows PC.
Annual awards functions where Google reveals the best apps and games of the year.
Introduction of Google Play Protect which keeps the device from any malware.
Help for developers of all sizes.
Doing charitable donations via Google Play and Play points for help purposes.
Making the Google Play Store a safe place for kids and giving the parents the control.
Investment in local companies and creating employment. As per Google, Google Play and Android have helped create over 2 million jobs in the U.S.
Empowering youth especially women for gaming with the Change the Game initiative.