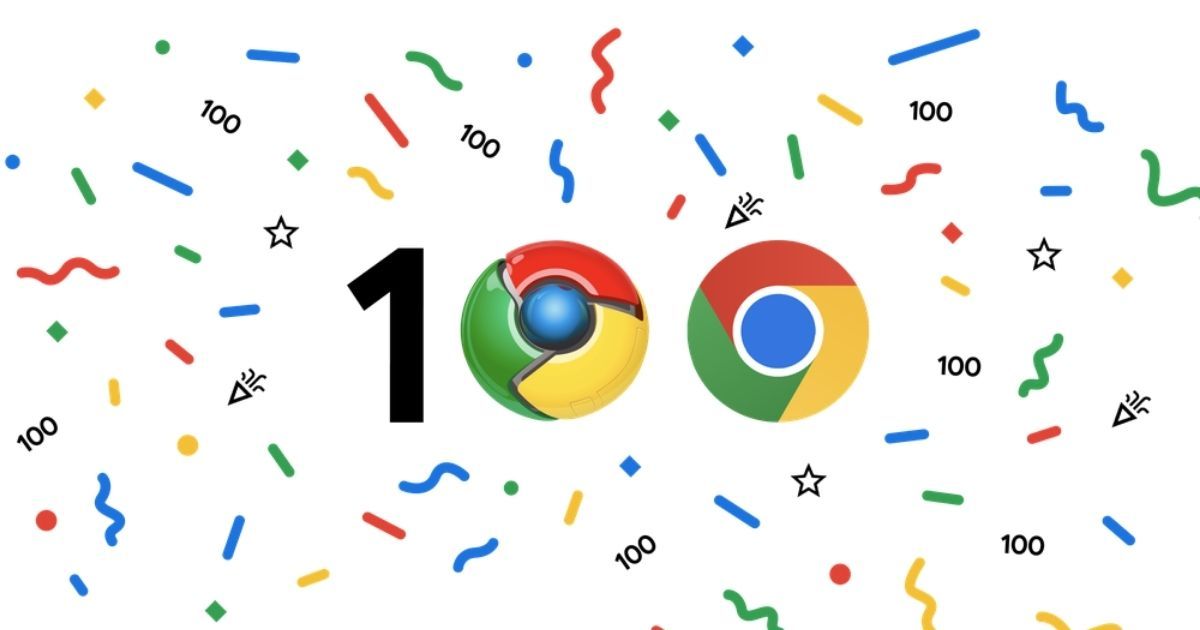 Chrome is one of the most popular browsers for desktops and for most modern-day smartphones. Introduced back in 2008, the platform has gained over three billion users as of today. Recently, Google announced Chrome version 100 and now, the company has shared a short video, which shows us the progress that the company has made in the past 14 years.
Google says, at the start, the goal of Chrome was to build a browser that was fast, secure, and easy to use. Now, with over a decade, the browser has come a long way, thanks to its simple user interface, HTTPS adoption, payments and password management, Chrome extensions and flags. Here are some of the milestones that the browser has hit over the last 14 years.
Faster Browsing Experience
One of the key highlights of Chrome is its performance. Google is always trying to improve the performance of the browser and offer a fast user experience to the end-users and also developers. In the past year and a half alone, Google says Chrome has been made 43% faster. Along the same lines, the company is also working to make it more efficient on all platforms, from low-end phones to high-performance workstations.
Privacy and Security
Both of these are again a top priority when it comes to any browsers. Chrome has added a bunch of new additions to enhance the user experience over time. For starters, you get a powerful password manager, which syncs seamlessly across your devices. It will also warn you if your passwords have been compromised and help you fix weak ones with a single tap. Google has completely redesigned  Chrome's security and privacy settings a couple of years back.
Simple and Beautiful
Another part of having a great user experience is in terms of design. Chrome comes with a simple design, but it does offer a bunch of useful features onboard as well. Features like tab groups and password autofill are just a couple of features to highlight here. Chrome's designers, researchers and writers focus on crafting a browser specifically for each device by taking into account operating system conventions, input methods and hardware capabilities, said Alex Ainslie, UX Director.
#Chrome went from 0 to 100, real quick.

We're celebrating our 100th release by taking a look back at our top improvements over the years — across productivity, accessibility, security, and more: https://t.co/KAgRVbDZNK pic.twitter.com/NzPfyFUBO4

— Chrome (@googlechrome) April 6, 2022
Adding Inclusive Experience
Thanks to all the latest AI advancements, Chrome has gained features like d Live Captions to video/audio content for users who are Deaf or hard of hearing and the DevTools accessibility tree helps others build better for people with disabilities. Chrome uses neural machine translation to translate the web in 108 languages and in a month, billions of webpages are being translated.
Everything Else
Chromium, an open-source browser powers many of the most popular browsers, including Microsoft Edge and Amazon Silk today. The open-source platform has enabled browsers for Android apps, TVs and VR headsets.
Chrome Browser Cloud Management allows IT teams to manage Chrome across operating systems, directly from the cloud. With many companies moving to hybrid working models, Chrome is said to support IT teams as they handle this added complexity.
Other popular features that were added over the past few years include discovering feed, finding better answers on Chrome, Chrome Actions, and more. What has been your favourite Chrome feature? Let us know in the comments below.