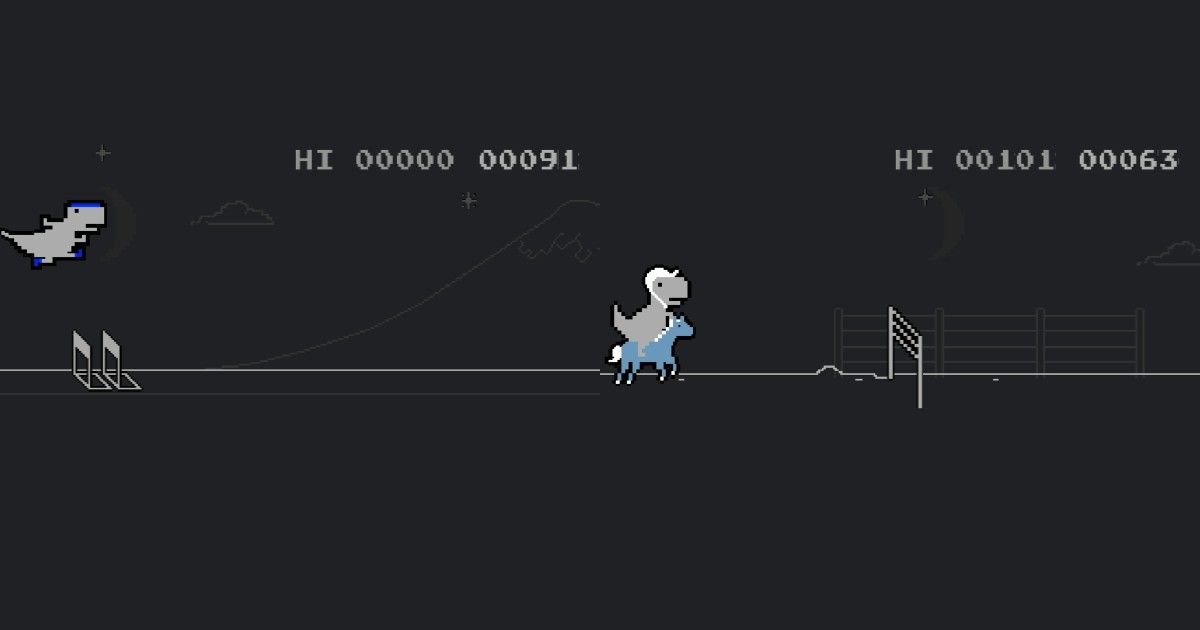 The Google Chrome dinosaur game is a bit of a legend, even if it's arguably not the most intricate in the world. However, thanks to plenty of internet downtime and the pervasive popularity of the Chrome web browser, the Chrome dinosaur game is one that we're all quite familiar with. Right now, it seems that the legendary mini game is all set to get a makeover that celebrates the upcoming Tokyo Olympics 2021.
As part of the update, the Chrome dinousaur game will now feature a splash of colour in its usually monochrome interface. The ever-running dinosaur will start off in its usual self, and soon after, will pick up the Olympic Games torch. The moment you pick up the torch, your character will load in the avatar of one of the sports that will be played at the Tokyo Olympics 2021. While the effective game remains the same infinite runner, the theme can change at your will.
So far, we have seen four different sport renditions of the Chrome dinosaur game already, representing hurdles, horseback riding, pole vault and running, and plenty of other sports should also be present in the game. To change the type of sport every time, simply refresh the page, which will load a new character for you to set a new track record with. It is most likely a limited period rendition of the game, but it's not quite clear as to how long would it last for.
Interestingly, you do not need to be offline or have internet down time to play the game. To access it any time, simply open the Google Chrome browser, and type chrome://dino in the address bar to open the game at any point. The Chrome dinosaur game is now live for the browser on all platforms, so you can play it on any device that you would wish to.