Highlights
Chrome's address bar can now auto-complete URLs with any word previously used in search.
It can auto-correct typos based on previously visited websites.
Chrome's address bar can be used for searching within bookmark folders.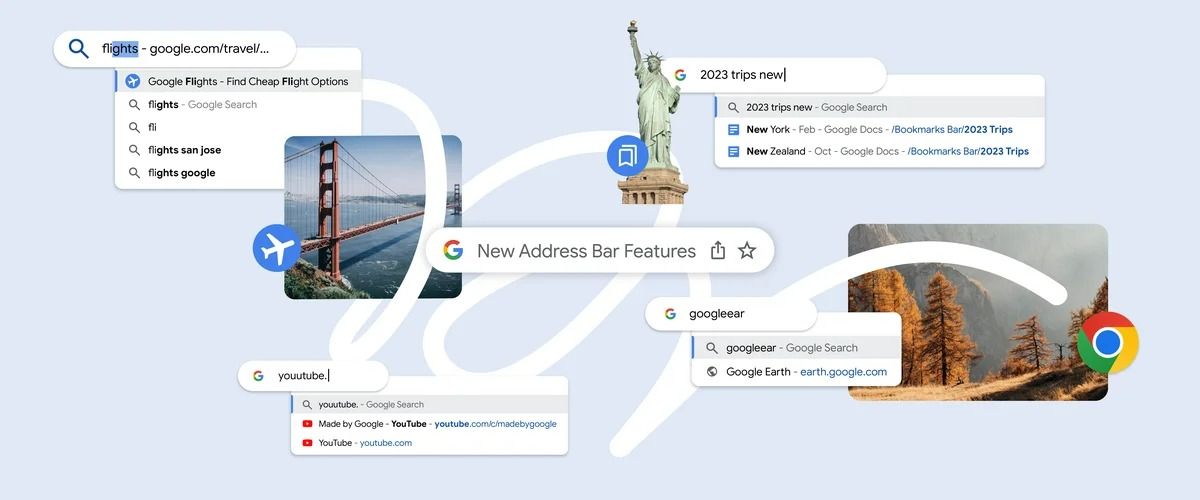 Google Chrome is the world's most used web browser and there are multiple reasons for that. One big reason is that it is feature-loaded and the team keeps adding more to make it smarter and better. It has now received a total of five new features that will improve the Chrome user experience. The best part is many of these new features are available across desktop and smartphone apps.
Google Chrome Smart Autocomplete
The first new Chrome addition is smarter autocompletion. Google Chrome's address bar is now capable of completing URLs through any word previously used in the search for a website. This is a huge improvement over the previous autocompletion which worked only if you entered the beginning of a website correctly.
It means even if you do not know the correct URL for a website, you can start entering a word that you search for related to that website. The address bar will start showing suggestions to help you get to the destination. However, this feature will work only on the desktop.
Google Chrome Auto Typo Corrections
One of the common occurrences when using a web browser is mistyping the URL of a website. It happens quite often even with the commonly visited websites. The good thing is Chrome's address bar can now correct those typos automatically for you. It is available on desktop, Android, and iOS starting today.
Google Chrome Bookmark Folders Search
Bookmark folders are really helpful as they allow us to categorize bookmarked websites based on a particular theme. For example, while planning your next holiday trip or get-together, you can create a folder of all the relevant websites that you have bookmarked for faster and easy access.
Google has now made this experience even better by allowing users to search within bookmark folders directly from the Chrome address bar. All you need to do is include the name of the bookmark folder along with your search term to get suggestions. This feature will work on both desktop and mobile apps.
Google Chrome Popular Website Suggestions
It happens quite often that someone recommends or you come across a popular website but do not remember the exact URL while visiting it. Google says Chrome will now suggestions for popular websites even if you have never visited them or mistyped the URL. This is another feature accessible on both desktop and mobile apps.
Lastly, Chrome's address bar has received a visual upgrade that will make it easier to read. It is also been made more responsive so that users can get relevant suggestions and results quicker than before.