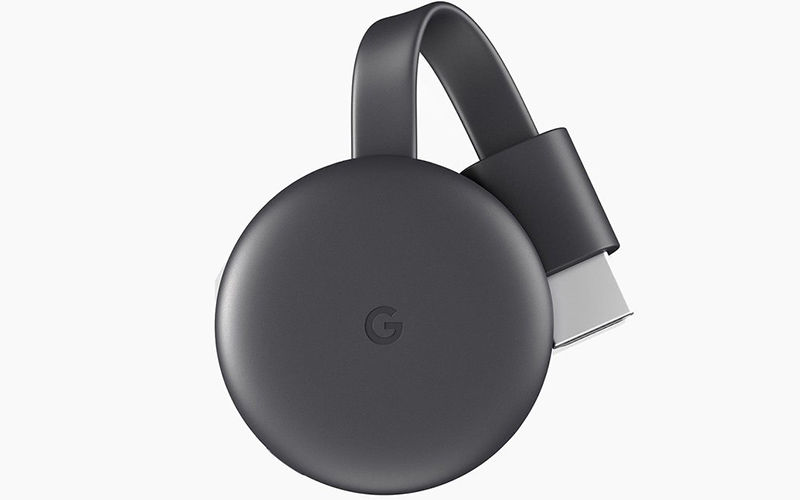 Most of you might be aware that the Google Chromecast 3 is a streaming media player that can convert any TV into a smart TV (or a bad smart TV into a good one), thanks to the Google Cast service. Google Cast allows a user to effortlessly stream audio and video content from the internet or compatible devices on the same network to the TV.
The Google Chromecast 3 was unveiled at Google's recent hardware launch event, and it has now gone on sale in India through Flipkart. It brings slightly faster processor, which allows it to stream content at 1080p resolution and a frame rate of 60fps. Flipkart and Google are offering freebies for Chromecast 3 buyers. If the Chromecast 3 fits your interest, you can check out the latest deal at the online store.
Chromecast 3 Sale at Flipkart, Offers, and Freebies
The Google Chromecast 3 comes at a price of INR 3,499 on Flipkart. Fortunately, customers who are on a tight monthly budget do not have to pay the complete amount in a single transaction. That's because no cost EMI starts at Rs. 584 per month, giving you better payment flexibility. The best offer that comes with this purchase is a 10 percent discount for Axis Buzz credit and debit cardholders. Since a maximum of INR 4,000 can be discounted using one of these cards per customer, one will be able to avail a discount of INR 349 upon the purchase of a single Chromecast 3 device.
A separate offer for Axis Buzz credit card holders is they can get 5 percent off, but it is only up to INR 200, making the first deal much more lucrative. The PhonePe offer is hardly an attractive one as it gives you just 10 percent cashback up to INR 100. Now for the freebies and there are two of them. If you purchase the Chromecast 3, you'll receive a 1-year Sony LIV and a 6-month Gaana subscription free.
This partner offer will end on November 30, so you have plenty of time remaining. Customers who end up purchasing the Chromecast 3 can redeem the Gaana codes before March 31, 2019. As for the Sony Liv codes, you can redeem them before January 31, 2019. To successfully avail these freebies, the user must not be an existing Gaana Plus or Sony LIV subscriber. As for how you'll get those redeem codes, they will arrive on the box of the item you ordered. You'll need to scratch the hidden area to reveal those codes, then put them to good use.
Chromecast 3 Features, How Can It Benefit You?
The Google Chromecast 3 can attach to your TV or monitor via an HDMI port. Its dimensions are 162 x 51.8 x 13.8mm, so it will be easily concealed behind your television. The device itself gets powered via a microUSB port, and you do get a power cable and charger in the box.
After you've set up the Chromecast 3, you will be able to stream TV shows, movies, games and more through 800+ compatible apps, which include YouTube, Netflix, Hotstar, and more. Devices that can work with the media adapter are iOS-running ones, Android smartphones, and tablets, Macs, Windows notebooks and Chromebooks. Even after you're casting, you can continue using your connected devices for other tasks, resulting in an uninterrupted streaming experience.
The Chromecast 3 also comes with 15 percent faster hardware, resulting in 1080p 60fps video playback. It also offers Google Assistant compatibility and can listen to voice commands. For uninterrupted streaming, the portable media adapter supports the latest Wi-Fi 802.11ac standard to maintain optimum wireless performance across multiple devices.
After you're done reading about the latest deal, you can check out our video of the Pixel 3 and Pixel 3 XL (Review) given below. You can also visit our YouTube channel for the latest content related to smartphones and more. For the latest news and updates, follow our main website.