Google is expected to take the stage later this week at its annual developer conference, Google I/O 2023. The event, which is followed particularly by developers around the world since it showcases the latest generation of the Android operating system, will also host a number of key hardware announcements from the Search and AI giant. The event will precede Microsoft's Build 2023 and Apple's WWDC 2023, and showcase the company's latest generation Pixel Fold, Pixel 7a, Android 14 and a host of other artificial intelligence-related announcements that the company may make for the upcoming year.
This year could see Google putting a bigger emphasis on AI since it is this battle that is heating up between Microsoft, Amazon, Google, Meta and other Big Tech firms. On this note, here's looking at everything that we expect to see at Google I/O 2023.
Also Read: Google Pixel 7a Launch Round-Up: Expected Price In India, How To Watch Launch Event, Specifications and More
Google I/O 2023: How to Watch Live Stream
Hosted physically at Shoreline in Mountain View, California, home to Google's global headquarters, Google I/O 2023 will also be streamed online on May 10 at 10:30PM IST. Viewers can click on this link to join the live stream, or click on the video embedded below to follow all the announcements.
Google I/O 2023: Everything We Expect to See
From the latest generation Android 14, which has been tipped to be an incremental upgrade over the present Android 13, to devices such as the now-confirmed Pixel Fold and the expected Pixel 7a, Google I/O 2023 has plenty to offer for everyone. Here's what we expect to see.
Pixel Fold
The Google Pixel Fold has been confirmed to launch at I/O 2023, with Google showcasing a teaser of the smartphone itself, last week. The foldable smartphone has showcased a sleek hinge profile, as well as a narrow-bezel exterior display — albeit with rather sizeable ones on the folding display on the inside.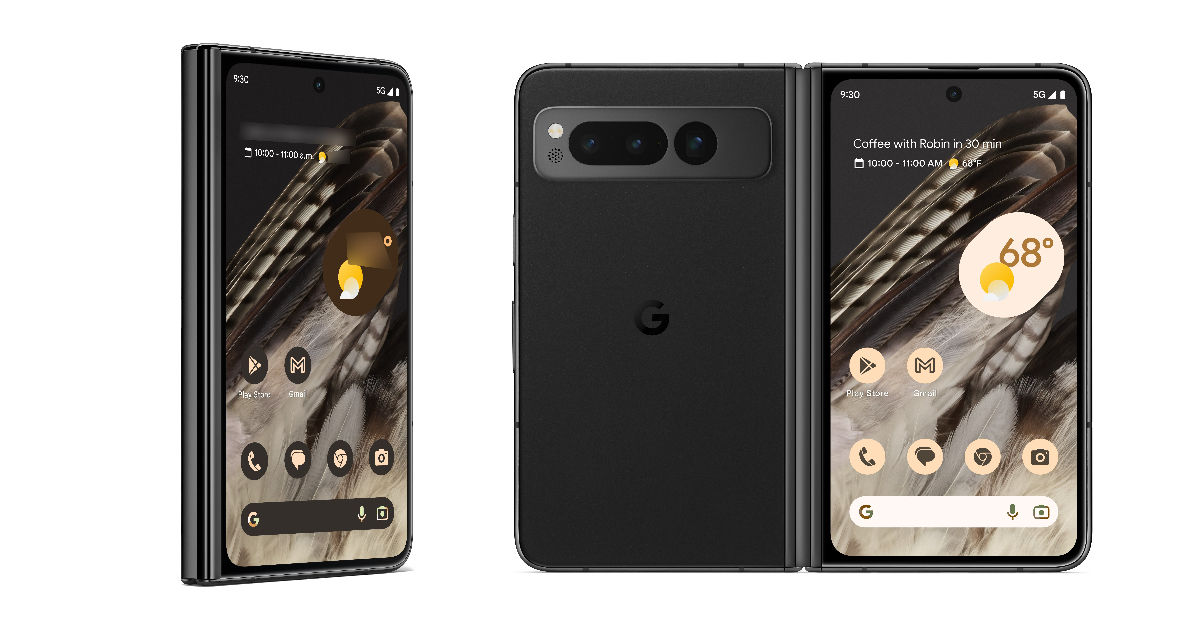 Specifications, of course, remain under wraps for now — but Google is expected to use a 5.8-inch outer display, a 7.6-inch folding display that could offer a fast refresh rate, the Tensor G2 SoC, and up to 24 hours of battery life. While other specifications remain to be seen, the camera module on the outer fold appears to suggest three rear cameras. Other key details remain under wraps for now, all of which we should see this week itself.
Also Read: Google Pixel Fold Launch Round-Up: Expected Price In India, How To Watch Launch Event, Specifications and More
Pixel 7a
Google is tipped to bring the Pixel 7a mid-range smartphone at I/O 2023, and also to India shortly thereafter. The company has scheduled a hardware launch event for May 11, which is likely to feature the Pixel 7a. Key details of the smartphone have featured across multiple leaks, so we have a fair clue in terms of what we may expect from the Pixel 7a.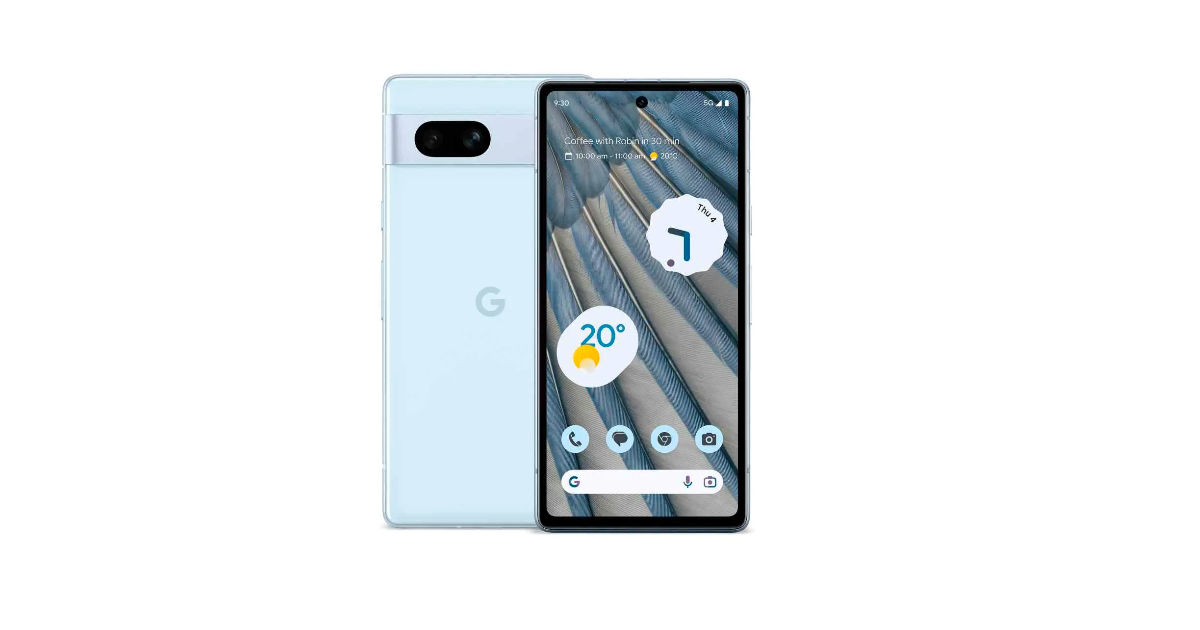 Key expected specifications of the Pixel 7a include the Tensor G2 chip, a 6.1-inch OLED 90Hz display, a 64MP dual rear camera, 8GB RAM and 128GB storage, and a 4,400mAh battery with 20W fast charging. It could also offer a similar design as the present Pixel 7, so it remains to be seen how it is priced, and how it is differentiated from the Pixel 7 upon launch.
Android 14
Android 14 is the one certainty that we will see featured at Google I/O 2023, given that the event has primarily been to showcase the latest advancements in software innovation to the world's most popular operating system — Android, after all, powers over 95 percent of all phones in India.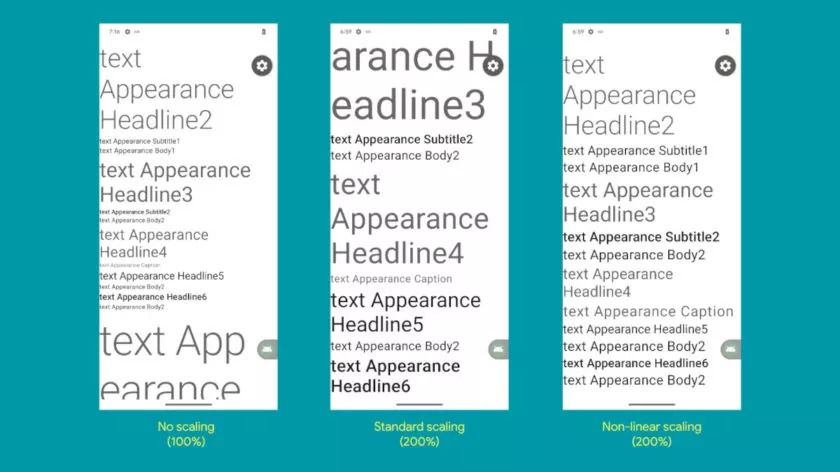 This year, Android 14 is expected to come with a number of incremental upgrades. The list of new features, based on what we've seen from Google through its Developer Preview releases as well as the first Public Beta release, include non-linear font scaling that could make text more legible on Android phones — especially for those with viewing disabilities, per-app language preferences for users and developers that could give rise to more vernacular language interfaces on apps, a number of privacy and security improvements that include not allowing unlimited app access to sensitive accessibility information — something that is often leveraged by attackers to steal personally identifiable information, a sign-in credentials manager, a new back arrow animation when gesture navigation is enabled, previous app preview in gesture navigation, and more.
Google is also expected to highlight satellite connectivity as a native feature of Android-powered smartphones going forward, which is a feature that has been building up ever since Apple announced satellite connectivity on the iPhone 14 series. This, too, could feature as part of Android 14's overall feature list.
Also Read: Android 14 Update Tracker: Expected Release Date, Top Features, Compatible Devices, and More
AI, AI everywhere
Google I/O 2023 is certain to be all about AI since this is the biggest conflict on industry terms in the Big Tech space. Google, on its part, has already showcased how AI will be integrated into Google Cloud and all tools under its Cloud workspace suite, which include having generative AI assist users in drafting emails or generating text within Google Docs.
At I/O 2023, Google may offer key details on the future of its generative AI applications. Rumours in developer channels have suggested that Google may start showcasing ways in which it would bake AI into Android, and have generative AI features as part of offerings such as the Google Assistant. It is not clear exactly how this would work, but Google has previously showcased its AI work in features such as call reception assistant. More details will surface at I/O 2023 itself.
Conversations around Google's use of AI and leveraging Android as a vessel to make its AI work popular started with the advent of ChatGPT, OpenAI's chatbot, which opened the floodgates to AI conversations all across the internet, and led the likes of Microsoft to lead the space with its Bing AI search and chatbot engine. Google has already introduced Bard, a chatbot based on the company's own language model, PaLM — and has also been a pioneer in AI itself, with the transformer models being invented by a team of Google researchers itself.
However, early instances of Bard's usage have caught the eye for all the wrong reasons, leading to examples of AI hallucination and misinformation as the biggest issues.
Other launches: Pixel 8 Series, Pixel Watch 2, Pixel Tablet and More
While Pixel Fold, Pixel 7a, Android 14 and AI are expected to be the headliners of the event, we may also see additional elements being showcased at Google I/O 2023. These include announcements on a number of Google's operating system initiatives, which may include Google TV, Android TV (the two being separate initiatives now), Wear OS (in partnership with Samsung), and more.
Rumours have also potentially pointed at (finally) the launch of Google's Pixel Tablet, although nothing is certain at this point. Google itself has showcased the tablet multiple times, including at last year's I/O and thereafter, too. The tablet also appeared on the US FCC certifications site earlier this month, suggesting that it could be close to a commercial launch.
Leaks have stated that the Pixel Tablet will support Wi-Fi 6 and Bluetooth LE, and also come with a charging dock accessory that turns it into a smart home display that looks identical to the Google Nest smart speakers. Other features could include the Tensor G2 chip, an 11-inch display, and 256GB storage.
Finally, while there is always an outside chance, the Pixel 8 series and the Pixel Watch 2 are not expected to launch at Google I/O 2023 — instead, the rumour mill tips it to be unveiled later this year, in September or October.