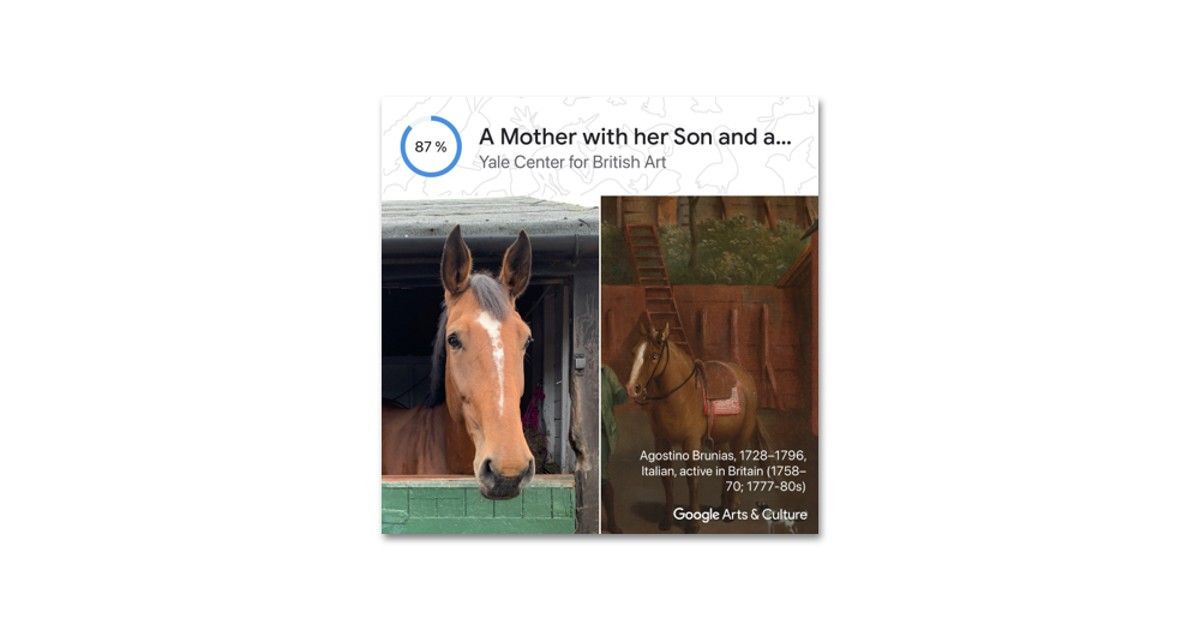 Google is using its computer vision and machine learning chops to turn pet photos into artistic portraits. In a blog post yesterday, the company announced a new feature called Pet Portraits, which allows users to match photos of their pets against paints of dogs, cats, birds, fish and other animals. Essentially, the feature will compare the image against Google's catalogue of such paintings, which include "ancient Egyptian figurines, vibrant Mexican street art, serene Chinese watercolors, and more", to tell you which one your pet looks like. Just that little bit of flex you were missing in your daily life, you know?
"When you take a photo in Pet Portraits, our trained computer vision algorithm recognises where your pet is, crops the image and puts them where they belong: front and centre. Once that is done, a machine learning algorithm matches your pet's photo with over tens of thousands of artworks from our partners' outstanding collections to find the ones that look most similar," the company said in the blog post.
Pet Portraits will also "invite you" to tap on the search results to learn the stories behind these artworks. Somehow though, it doesn't seem to superimpose your pet's image into these paintings and artworks. Wouldn't that make for a better social media share, or Instagram story?
It's not clear what the endgame for this feature is. Google has shared some examples on its blog post as well, and they don't really show anything revolutionary happening here. A horse with a white patch on its snout is matched with the painting of a similar horse. It's a little difficult to see why this is a cutting edge computer vision or machine learning use case. Though Google isn't trying to argue that either.
In fact, that may exactly be the point here. Phone makers and technology companies have been trying to put AI to work to enhance camera algorithms for shooting pets and pet movements. The Pet Portraits feature may just provide enough training data to enhance these algorithms in the long run.
The Arts and Culture app is available on both Android and iOS right now. You never know, this may be what Google needs to introduce a 'pet mode' on its Pixel camera app, powered by the new Tensor chips.