Highlights
Google Magic Compose generative AI for RCS is now rolling out.
The AI-based message generation tool is available to limited users in the US.
You need to be subscribed to the Google On premium membership to be able to sign up for beta testing.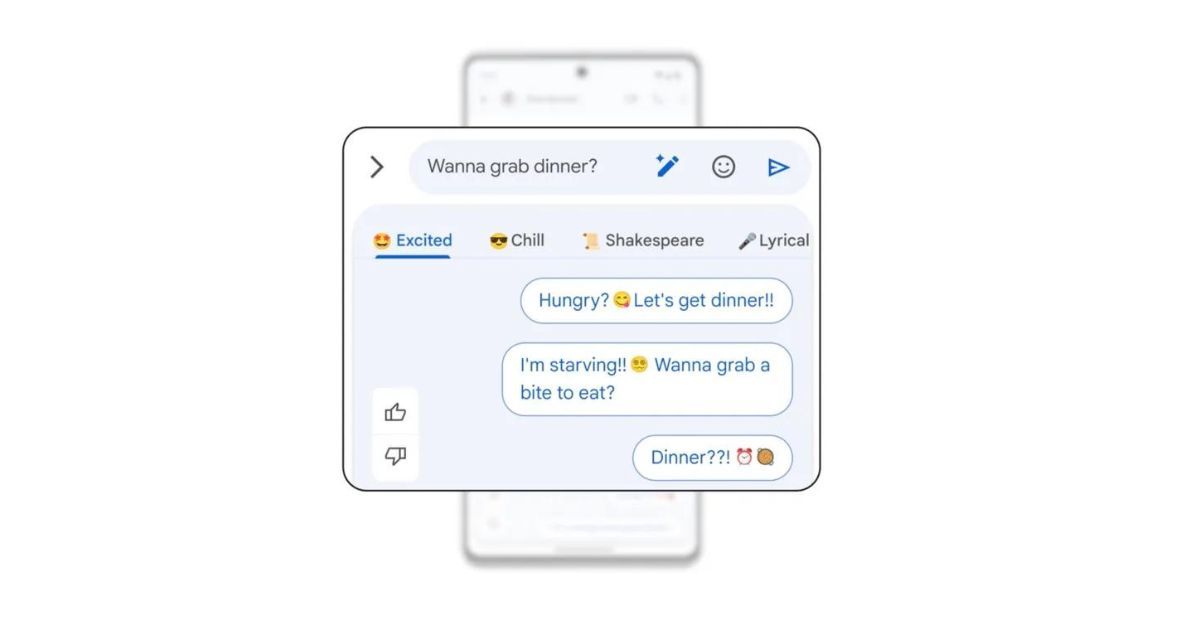 Google Magic Compose generative AI for RCS is now rolling out to limited users in the US. The feature is still in beta and available to selected Google One premium members. It was announced at the Google I/O 2023 earlier this month and was scheduled to be rolled out in late summer. However, Google has jumped ahead and already started rolling out the feature. Magic Compose is designed to generate message responses using different personalities through AI. Read on ahead to learn more about the latest AI feature from Google.
Google Magic Compose is Now Available to Limited Google One Users
At its I/O 2023, Google was bullish about Bard and other AI features in Pipeline for its users. The Mountain View giant had a massive chunk of the event dedicated to the development of AI features as the battle heats up between Microsoft, Amazon, Meta, and more. One of these features was the Magic Compose for RCS. It lets users select a personality and generate responses according to that personality. These personalities range from professional to Shakespearean and from chilling to lyrical. Once the user selects a personality, they are then shown a list of suitable responses.
Unfortunately, the Google Magic Compose is currently available only to a limited set of users in the US. The beta update is rolling out to a set of Google One premium members. Notably, the Google One Premium starts at Rs 650 monthly for 2TB and goes up to Rs 6,500 monthly for 20TB. If you are already a Google One Premium user, you must sign up for the Magic Compose beta.
All you need to do is click on the "Become a tester" button n the link above, and you should receive an update for the Messages by Google app. If you don't have it installed already, you must do so from Google Play to receive the update. However, before that, you will need to be accepted into the beta program by Google, and you will be notified once you are accepted.
Once users have the update, they should enable RCS chat in the Messages app to see the magic wand icon. When users tap on the icon, they will be presented with seven styles – Remix, Excited, Chill, Shakespeare, Lyrical, Formal, and Short. Each of these styles will add a separate personality to the responses. The AI-generated message can be edited before sending.
As for security concerns, RCS is end-to-end encrypted, meaning no one can access your chats, not even Google. The company further assures that it doesn't store or use past messages to train the machine learning model. Only up to 20 previous messages are sent to Google servers to make suggestions based on the conversation and to maintain continuity. Additionally, Google assures that messages containing any media files are not sent to its servers.
Are you excited about the new Google Magic Compose feature? Or do you have a privacy concern and wouldn't like to use the feature? Let us know in the comments section below.