Highlights
A Delta Airlines traveller almost fell prey to a Google Maps airline contact information scam.
The victim's Delta flight was cancelled from JFK Airport in New York City.
Trying to avoid the tedious customer care line, the victim contacted the Delta Airline hotline number listed in Google Maps.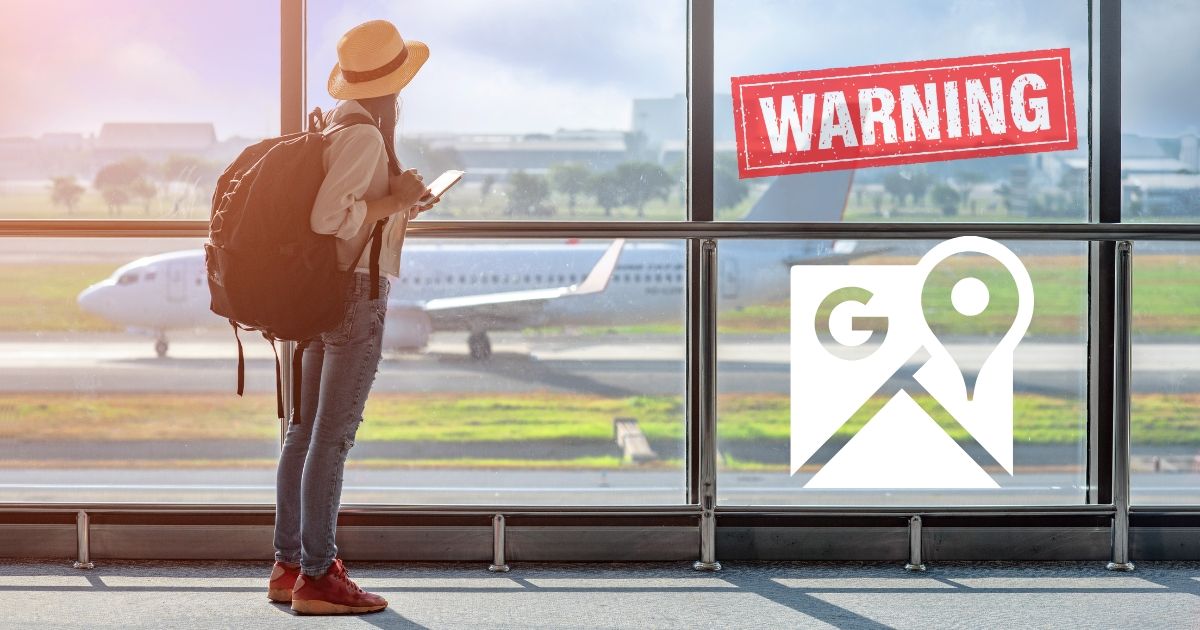 Google Maps is a one-stop solution for travellers. It offers accurate navigation from point A to point B and has helpful information like local businesses, restaurants, ATMs, petrol pumps, and more listed. Users can also check business details on Google Maps, like contact numbers, business hours, addresses, etc.
However, Google also allows users to change this information using the "Suggest an Edit" feature. Scammers are exploiting this feature to change popular Airlines' contact numbers and trap unsuspecting travellers, as a Delta user learned the hard way. Here's a brief account of what transpired.
Delta Airline Traveller Reveals Fake Contact Number on Delta's Google Map Listing
My @delta flight got canceled from JFK. The customer service line was huge, so I google a Delta JFK phone number. The number was 1888-571-4869 Thinking I reached Delta, I started telling them about getting me on a new flight.

— Shmuli Evers (@Shmuli) July 16, 2023
The victim, Shmuli Evers (@Shmuli), detailed his experience with a fraudulent Google Maps listing of Delta Airlines on his Twitter timeline. According to the victim, he tried to reschedule his flight when his original flight got cancelled from JFK Airport. Knowing that the usual customer care number would be hectic at this point, Evers turned to the hotline number listed in Google Maps Delta's local help desk at JFK Airport.
The connection went dead when Evers told the recipient about his requirement. However, a moment later, he received a call from a different person with a French number. The caller identified themselves as a Delta representative and found flight details using Evers' name and confirmation number. Things went south from here when the victim was informed about an alternative flight leaving from Newark on the same evening but needed to confirm the same through SMS to a different number.
To appear legit, the scammer also texted him a screenshot of new flight details through regular SMS from a different number and asked to confirm. Still thinking it's Delta representative, Evers gave his go-ahead. The scammer then asked for a callback and told Evers over the call that he needed to cancel the original flight and book the new flight at five times the actual cost. It was when the warning bell started ringing in the victim's head, and he refused to provide any payment details over the call. The suspicion was confirmed when the scammer bombarded him with SMSs and provided no official payment alternative.
Evers listed several red flags that came up during the whole incident. The list includes the change in number for further communication, communication via SMS, confirmation through SMS, demanding 5 times the flight cost instead of just booking him on the next flight, and so on. The victim also cross-checked Google Maps hotline listings of other popular airlines like American Airlines, Southwest Airlines, Air France, Qantas, and Turkish Airlines. Unsurprisingly, he found that scammers had replaced the contact numbers of these airlines with similar-looking numbers.
Considering Google Maps business listings work on a crowd-sourced model, there's no way to prevent this from happening. However, it's best advised to use the contact number provided on the airline's website; however hard it might be to find it.