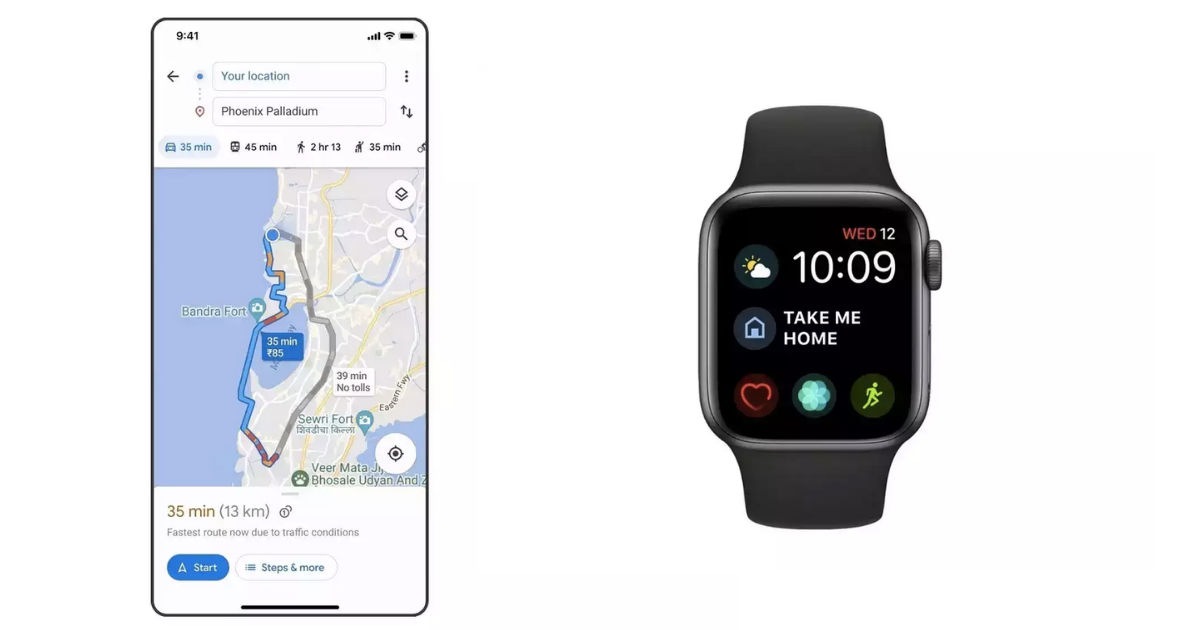 Google is bringing several new features to its navigation base app, Google Maps. One of the major features will be the inclusion of the toll price that a driver has to pay while crossing interstate expressways, tunnels, bridges, and other national and state highways. The new feature will show the users the price of all toll tax coming along the route. The app will have an 'Avoid tolls' feature that will show you the alternate routes which do not include toll roads. This new feature will be available for over 2,000 toll roads in India, U.S, Japan, and Indonesia. Google says that this update will be coming to more countries soon.
The source for the toll prices will be local tolling authorities. The company says that it will take several factors such as the cost of using a toll pass or other payment methods, what the day of the week is, along with how much the toll is expected to cost at the specific time you will be crossing it. Based on these factors, Google Maps will show you the perfect route and the toll prices along with it.
Major Google Map Update Coming for iOS Users
"Eyes on the road only" 🛣️ 👀
But when you're on @googlemaps, you get to see so much more 🤭

🚗 Check toll prices before navigation
📱 For iOS users: Navigate using Siri, from your Apple watch, and more

To know all of the latest updates, head to 👉 https://t.co/Sz0lKj2Ler.

— Google India (@GoogleIndia) April 6, 2022
Google Maps is also getting three major features for iOS devices. iOS users will be able to access Google Maps from their home screen via a widget. The new widget trip will let users keep an eye on their ongoing trips without opening the app. Users can see their arrival time, the next departure for their public transport trip, and a suggested route if they're driving.
Google Maps will be integrated into iOS Spotlight, Siri, and the Shortcuts app. Once the shortcut has been set, users will be able to access their trips information by saying "Hey Siri, get directions" or "Hey Siri, search in Google Maps". This feature will come later this summer.
The next major feature is for Apple Watch users. Google will start showing you navigation and your trips information directly on your watch. All you have to do is just tap the Google Map icon on Apple Watch app from your iPhone and the navigation will start automatically on your Apple Watch. A 'Take Me Home' option will be added to your Apple Watch which will show you the directions home.