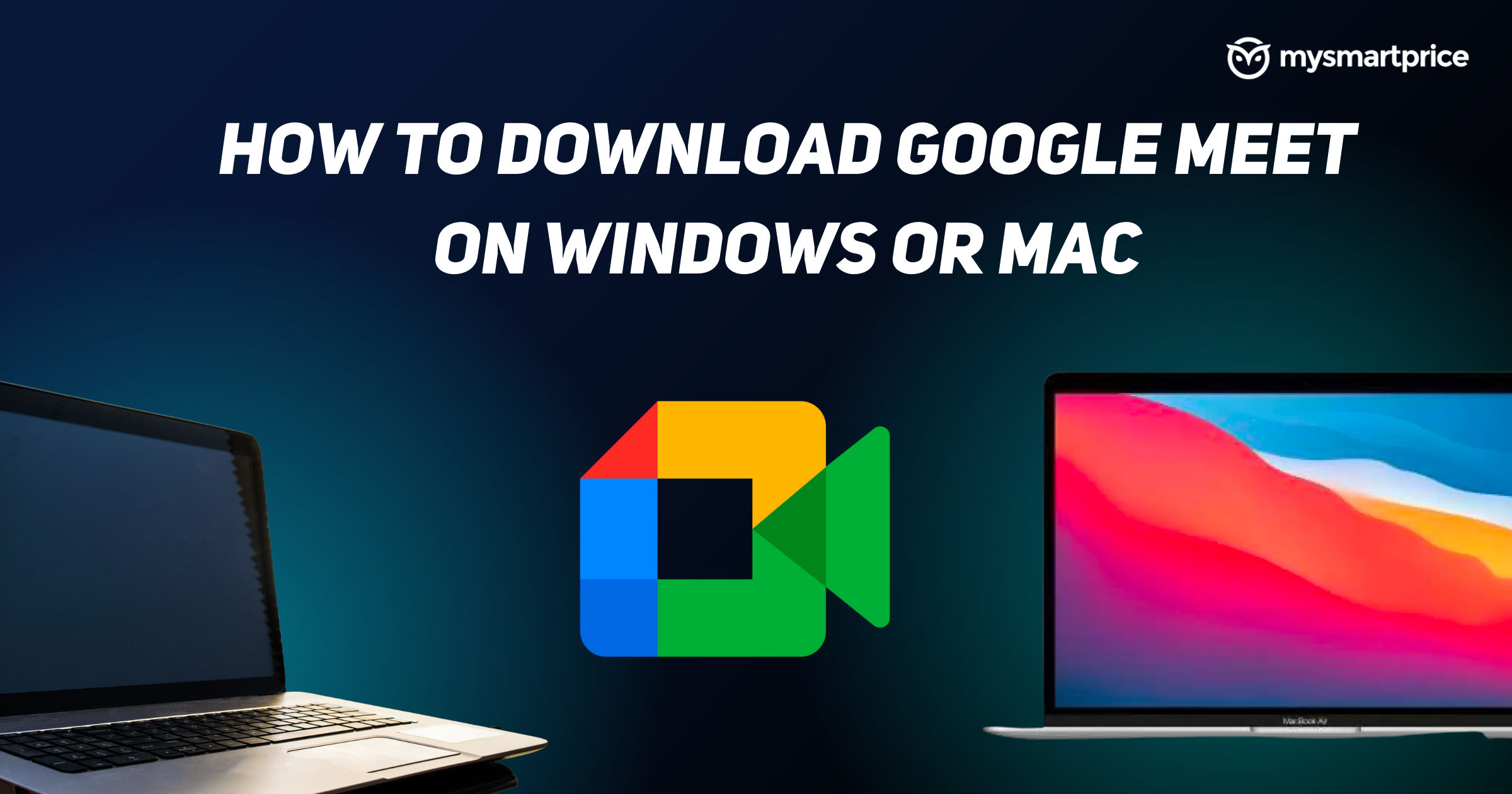 Google Meet, formerly known as Hangouts Meet is one of the most popular videos conferencing services from the tech giant, Google. The app and website were launched back in March 2017 officially and gained popularity early in 2020 as the whole world was hit by the Covid-19 pandemic and working from home and remote work started.
Google Meet is available to download on Android via Google Play Store and on iOS via App Store as a free app to download. However, for PCs and laptops, the company has not released a dedicated app for Windows or macOS. This is where the company's Progressive Web App comes into the picture. In this article, we will take a look at how one can download the Google Meet Progressive Web App (PWA) on the computer, but before we get started. let us take a look at what is a PWA.
Also Read: Google Meet: How to Change Background Before and During a Google Meet Video Call on Computer and Android Mobile
What is a Progressive Web App?
A Progressive Web App or a PWA is a software application delivered through the web, built using common web technologies like HTML, CSS, JavaScript, and WebAssembly. It is intended to work on any platform that uses a standards-compliant browser, including both desktop and mobile devices. Since a progressive web app is a type of webpage or website known as a web application, they do not require separate bundling or distribution. Developers can just publish the web application online.
Google Meet PWA can be installed on laptops and PCs only. To install the PWA, a machine must run on Google Chrome version 73 and above. Also, you can avtivate Windows 10 free – Read More. The PWA support for this Google Meet app is available for Windows, macOS, Chrome OS, and Linux OS. The PWA and Google Meet have the same features. They automatically update when your Google Chrome browser updates.
Also Read: Visual Effects for Google Meet: How to Add Visual Effects during Google Meet Video Call
How to Download Google Meet App on Windows or Mac?
Open your laptop and go to meet.google.com on your browser

In the search bar, at the top right of your browser, there will be a PC download icon

Click on the icon (see image)
A new pop-up will open with "Install app?"

Click on the "install" button

The app will be installed instantly on your Windows/Mac and will open in a new window
Also Read: Google Meet: How to Record Google Meet Video Call with Audio as a Participant in Laptop and Phone
How to Open Google Meet App on Windows or Mac?
Click the Meet app in the doc or just search for "meet" on windows

Join or create a meeting
If you want to open from a browser on your computer
Go to meet.google.com or a meeting green room

In the browser bar, tap Open app

Select Google Meet and then Open
The Google Meet app will open on the screen
In case you are joining a meeting from a Calendar event, you will be taken to the meeting green room. Here you can just open the app from the browser.
These are the simple steps to download the PWA app on your laptop or PC. Let us know what do you think about this process and will it be useful for you in the coming days.
Also Read: Google Meet: How to Change Your Name in Google Meet on PC, Android Mobile and iPhone