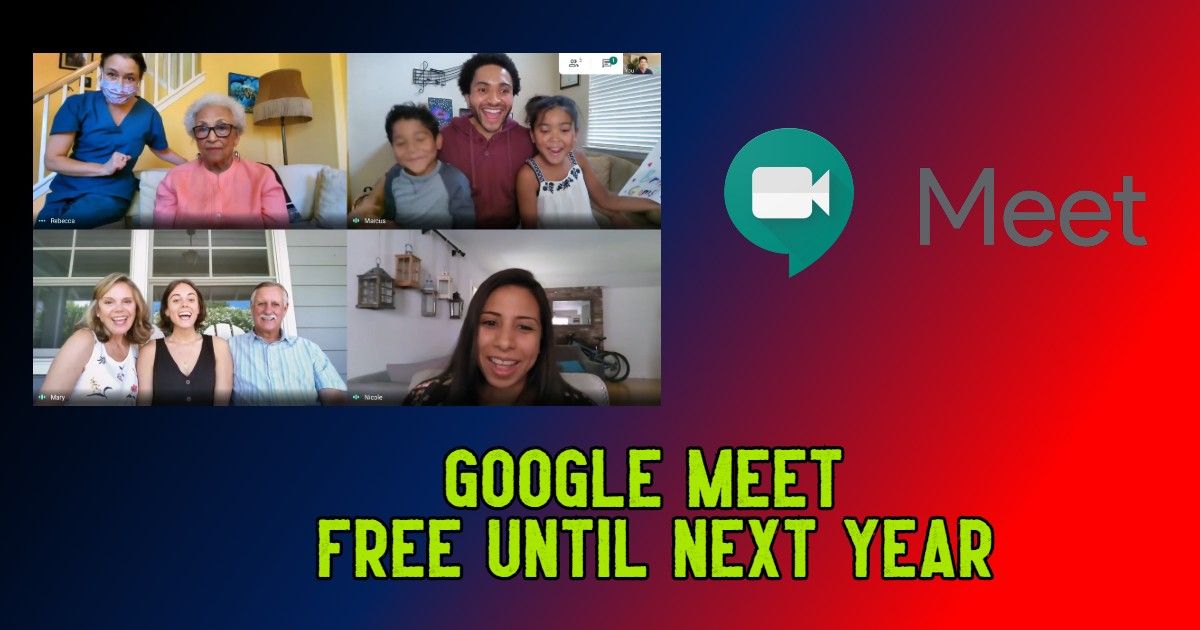 Earlier this year Google introduced the online video calling platform called Google Meet to make life easier for people during the pandemic. The tech giant made the service available for everyone with a Gmail account it has also made the premium features accessible for everyone without any cost until September 30th. The premium features include unlimited calls with a 60-minute per call limit.
It seems that from tomorrow onward Gmail users don't have to worry about the 60-minutes cap. Now, Google has announced that the services are expanding until March 31st, 2021. Moreover, the company has also confirmed that there won't be any 60-minute limit and all calls will be unlimited.
"As we look ahead to a holiday season with less travel and important milestones like family reunions, PTA meetings and weddings hosted over the video, we want to continue helping those who rely on Meet to stay in touch over the coming months. As a sign of our commitment, today we're continuing unlimited Meet calls (up to 24 hours) in the free version through March 31, 2021, for Gmail accounts," reads the Google Blog Post.
The search giant also claimed that it has added new features to enhance the Meet experience. The company has added a new feature that will allow users to cast the Google Meet video call directly on your TV screens or join hands-free on your Nest Hub Max without worrying about the background. You can also add blur background to coverup the messy background, which you don't want to show to your video call members during the Google Meet calls.
You can also see 49 people at a time, "you can even keep score using our collaborative digital whiteboard." Recently, Google has introduced a noise cancellation feature on Meet for Android and iOS users, which is capable of filtering the background noise.