Highlights
Nearby Share is now available for Windows devices. 
It's now easier than ever to share files between Android and Windows.
Here's a guide on how to share files between Android and Windows using Google Nearby Share.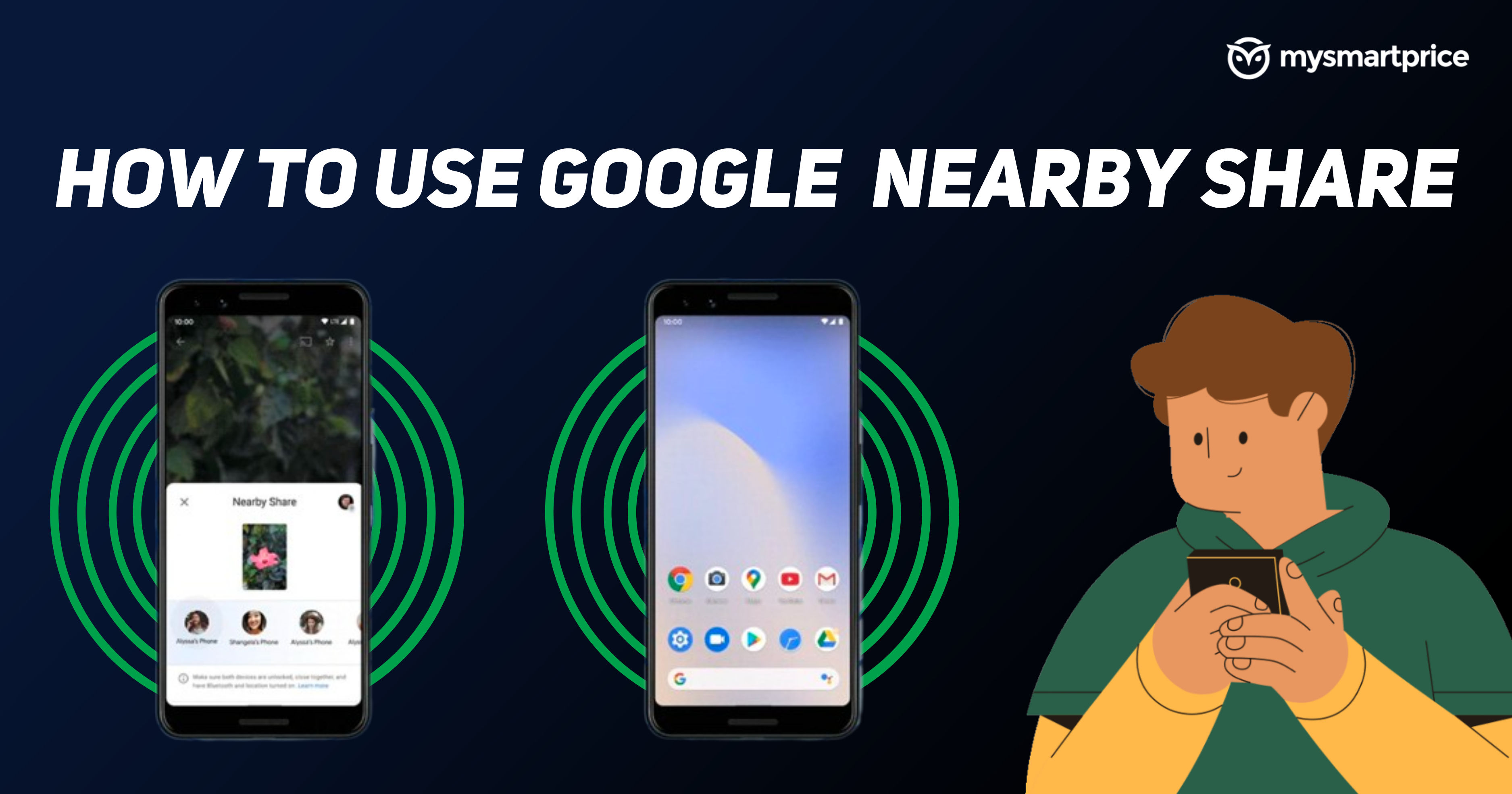 Google's Nearby Share is finally here for Windows devices. Previously, you could only use Nearby Share between Android devices and Chromebooks. Now, you can seamlessly share files such as images, videos, documents and others from your Android phone to your Windows PC and vice versa. 
In this article, let us discuss everything about Nearby Share and how to share files between Android and Windows PC.
What Is Nearby Share?
Nearby Share is Google's answer to Apple's AirDrop, even though Google is a decade late to reply. It works similarly to AirDrop; using the share button, you can now share files between Android devices. 
Google introduced Nearby Share first for Android in August 2020 for devices running Android Marshmallow and later. Before that, Google launched Android Beam in 2011, but it just faded away because of low adoption. 
After the initial launch for Android, the support was extended to ChromeOS 91 in June 2021. The support for Nearby Share was extended to Windows devices in March 2023.
Requirements For Sharing Files Between Android and Windows Using Nearby Share
You cannot use Nearby Share on all Windows PCs and laptops. Your PC or laptop needs to have to meet these requirements. 
Your PC or laptop needs Bluetooth support.

Your PC or laptop needs to have Wi-Fi support.

Your phone and PC/laptop must have Bluetooth and Wi-Fi turned on. 

Your Android phone and PC/laptop should be connected to the same Wi-Fi network (preferably on the same Wi-Fi channel). 

Your PC or laptop should run on Windows 10 or 11.

Your PC or laptop should be running on 64-bit x86 architecture. It doesn't support 32-bit x86 architecture or ARM-based PCs right now. 

Your Android device should be running Android version 6.0 or above. 

Nearby Share isn't available in the following countries currently: Austria, Belgium, Bulgaria, Croatia, Cuba, Cyprus, Czech Republic, Denmark, Estonia, Finland, France, Germany, Greece, Hungary, Iceland, Iran, Ireland, Italy, Latvia, Liechtenstein, Lithuania, Luxembourg, Malta, Netherlands, North Korea, Norway, Poland, Portugal, Romania, Slovakia, Slovenia, Spain, Sweden, Syria.
How to Download and Set Up Google Nearby Share App on Windows
Unlike Android and ChromeOS, Windows is not a Google product, so Nearby Share isn't available by default, and you need to install it separately. Here's how to download and set up the Nearby Share app on your Windows PC/laptop:
Download the Nearby Share Beta for the Windows app first. 

Click on "Get started with Beta" for the download to start, and install the application like you'd install any other Windows application.

Open the Nearby Share application after the installation is complete.

Sign in to your Google account now. You can also use the application without signing in to your account by clicking the "Use without an account option" instead. 

You can name your device now using the "Visible to others as" option.

Under "Receiving", you can specify who can share files with your PC or laptop: Everyone, Contacts, Your Devices or No one.

After this, click on the "Done" button. 
How to Use Nearby Share to Send Files From Android to Windows
After setting up the Nearby Share application on your PC, it's time to start receiving files on your Windows device from your Android device. 
On your Android phone, open the Gallery or file explorer and select the image, video or document you want to share. You can select multiple files as well. 

Tap the Share button.

Select the Nearby Share option from the share sheet. 

Simultaneously, you must open the Nearby Share application and turn the receiving on.

Your PC will show up on the Nearby Share option on your phone. 

On the PC, click the Accept option.

The file will be received in the Downloads folder on your Windows device. You can change the receive folder location from Settings if you want. 
How to Use Nearby Share to Send Files From Windows to Android
You can also send files to your Android device from your Windows device. Let us check out how to do that:
You can share the files you want in three ways: 

Open the Nearby Share application and select the files or folders you want to share from within the app. 

Select the files in Windows File Explorer you want to share, and right-click on the files to select the "Send with Nearby Share" option. 

Dragging and dropping the file you want to share to the Nearby Share app. 

After the files you want to share are selected, select your phone in the application. If your phone doesn't show up in the Nearby Share app, make sure Nearby Share is turned on in your phone and visibility is on as well.

Now, tap Accept on your phone to accept the file or files shared from the Windows device. 
Frequently Asked Questions
1. Do my PC need Bluetooth support to use Nearby Share?
Yes, your PC or laptop must have Bluetooth support for using the Nearby Share application.
2. Can I use Nearby Share without a Wi-Fi connection?
No, Nearby Share cannot be used without a Wi-Fi connection.
3. What is the difference between Quick Share and Nearby Share?
Quick Share is a Nearby Share-like feature in Samsung devices. It works only between Samsung Galaxy devices and isn't compatible with Nearby Share. The differences are minimal, just that Quick Share just works between Samsung Galaxy phones, and Nearby Share works between Android devices, ChromeOS and now Windows PCs.
4. Is it safe to use Nearby Share?
Google says it built Nearby Share with privacy at its core. But there's a concern that anyone can try to send you files if the visibility is turned on for Everyone. But even if visibility is turned on for everyone, you need to accept the files on your device to be received if someone tries to send them.
5. Does Nearby Share work offline?
Yes, Nearby Share works even without the Internet, but the devices must be connected to the same Wi-Fi network, even if the Wi-Fi does not have Internet access. 
6. Is Nearby Share Wi-Fi or Bluetooth?
Nearby Share uses both Wi-Fi and Bluetooth to work.