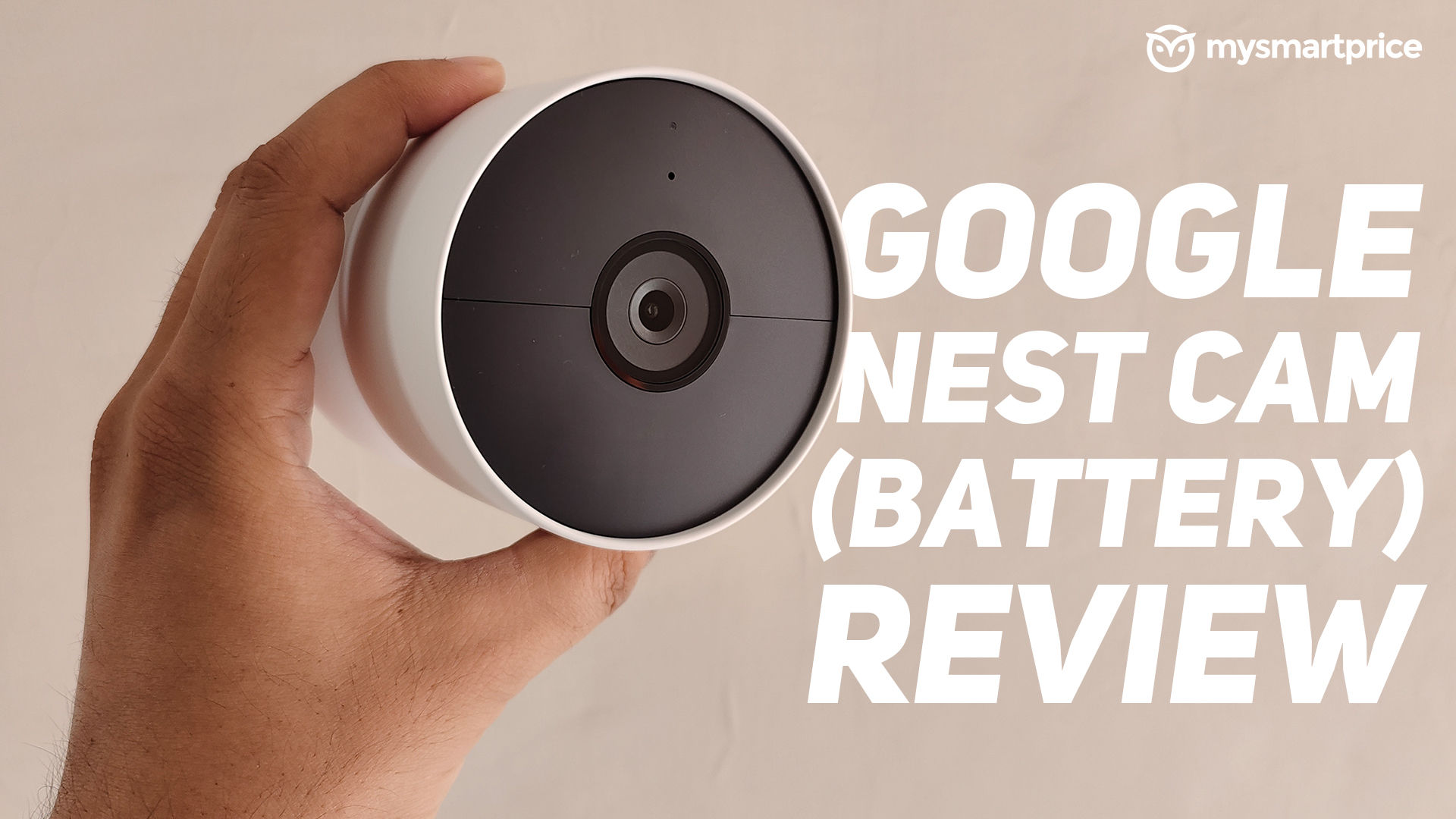 Google's Nest Cam has finally made its way to the Indian market, thanks to the partnership with Tata Play. While there are multiple brands focused on offering home-security solutions, we can bet none provides a package with so many smarts built-in.
For home security, we rely on different solutions in India, like CCTV cameras, but they miss out on many smart features that sometimes lead to multiple false alarms. However, with tons of features in the Google Nest Cam (battery), things get pretty easy to handle.
The Google Nest Cam (battery) offers a plethora of features for home security, be it indoors or outdoors. With the Tata Play Secure+ platform package in the mix, you get extended video history and familiar face recognition – all of that and some more comes at Rs 14,999. However, Google and Tata Play teams are smart enough to bundle the Google Nest Mini (2nd Gen) worth Rs 4,499 for free.
Pricing is where things get slightly challenging for the Google Nest Cam (battery) as other home solutions are available for less, so should you buy the new Google cam with the Tata Play Secure+ package? We try to answer that in our review.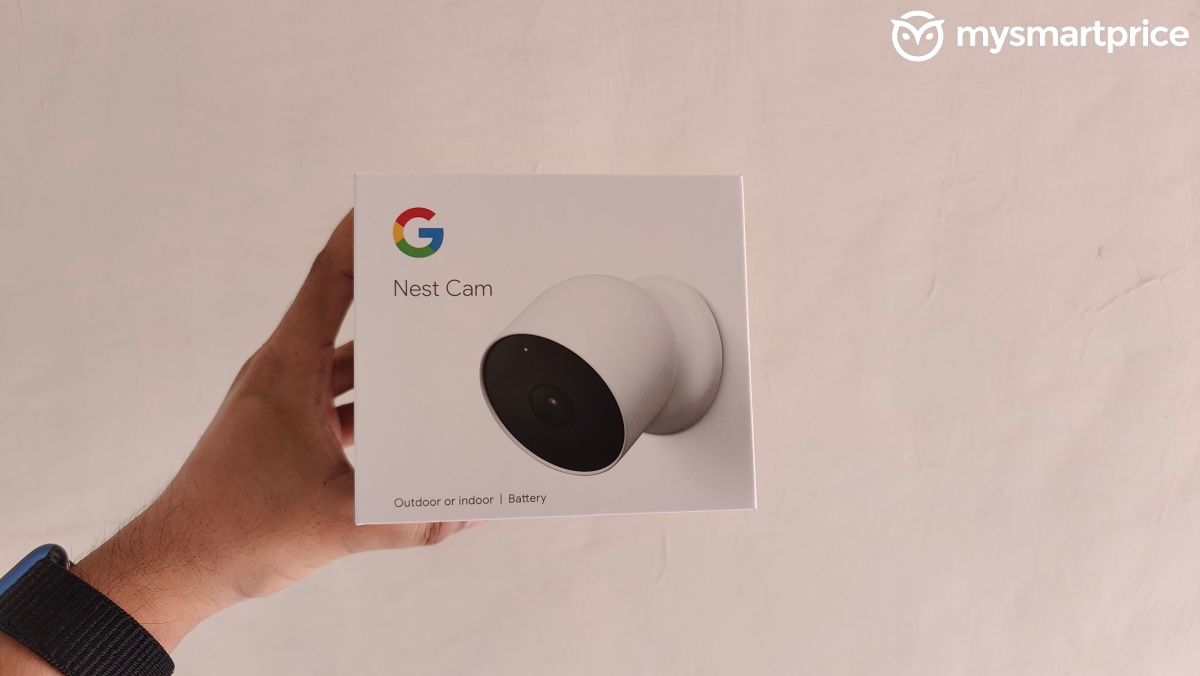 Google Nest Cam (battery) Review: Design and set-up
Starting with the design, the Nest Cam features a minimalistic design so you won't find any fancy elements. The Nest Cam ships in a rectangular box that packs the camera unit, magnetic plate, wall plate, 2 wall anchors, 2 wall screws, 1 secure loop, 1 charging cable, power adaptor, Quick Start Guide, and Safety and warranty document. Google says that the Nest Cam uses 47% recycled content across its plastic parts, which is impressive. The Nest Cam is the main heart of the entire package, and it weighs 398 grams. 
There's an RGB status LED indicator that glows White and Green, which we will get into specifics in a bit. The Nest Cam is weather resistant and comes with IP54 certification, which means you can install it around any part of your home. The set-up of the Google Nest Cam (battery) is basic and, in our opinion, is DIY (do-it-yourself). It can be mounted to the wall with two screws or can stick magnetically to a metallic surface. One issue while installing the Nest Cam was the short charging cable. It ships with a 3-feet cable, so you have to install the camera that's very close to the plug. This could be a limitation for outdoor installation as homes in India do not have three-pin plugs installed on the wall facing outside.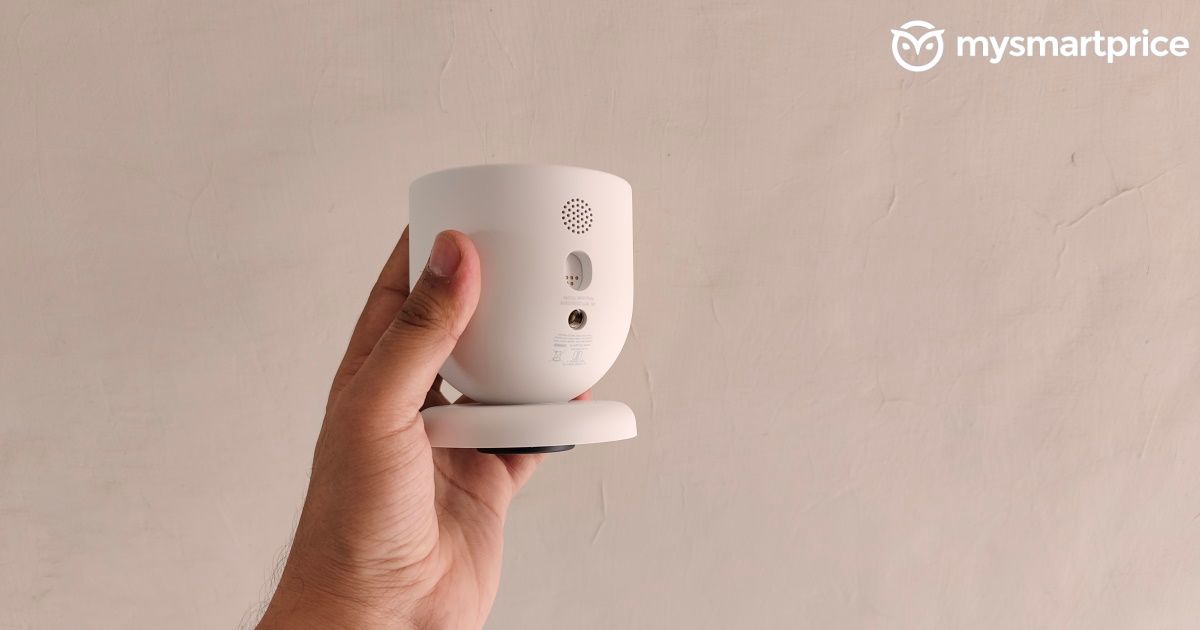 The Nest Cam uses a proprietary magnetic connector which ships in the retail box, as mentioned already. Unlike some popular home security cam options, the Nest Cam can operate on battery and record events up to a specific time.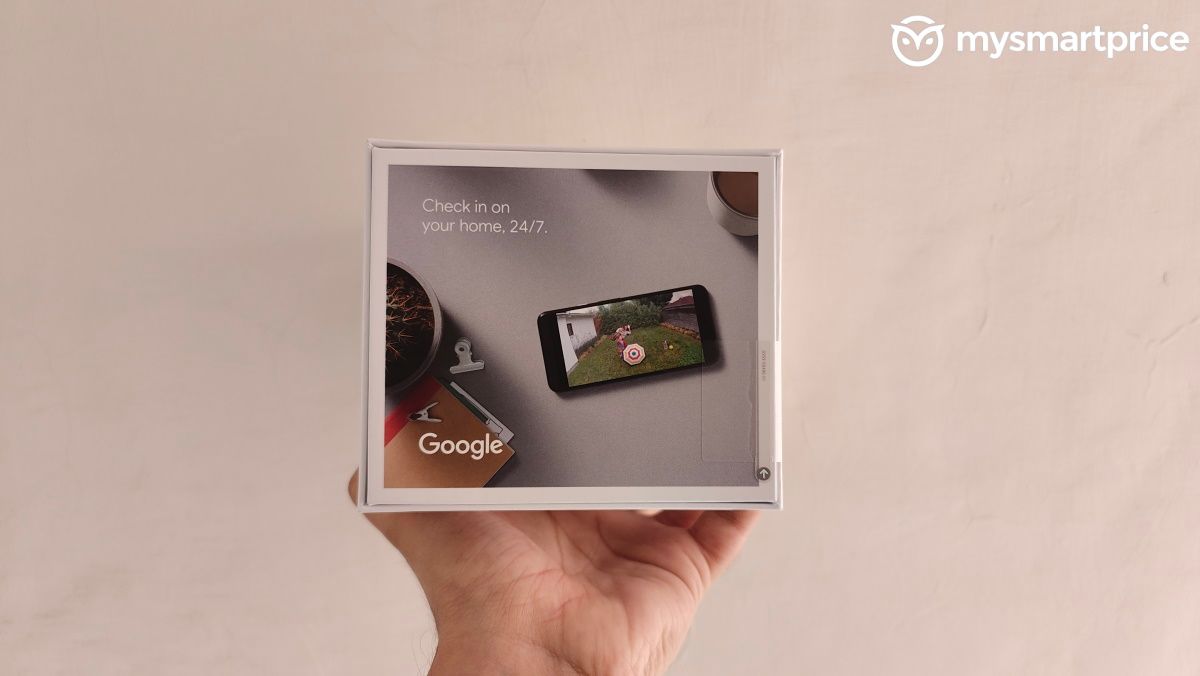 For security, Google claims that the Nest Cam features on-device machine learning, supports secure boot, and can automatically handle security updates. There's a built-in magnetometer sensor onboard. The Nest Cam also features a speaker unit and microphone, which is way convenient. If you want a smart product to be added to your existing home solution, then Nest Cam is a great addition as it works with compatible Google Assistant and Amazon Alexa-enabled devices.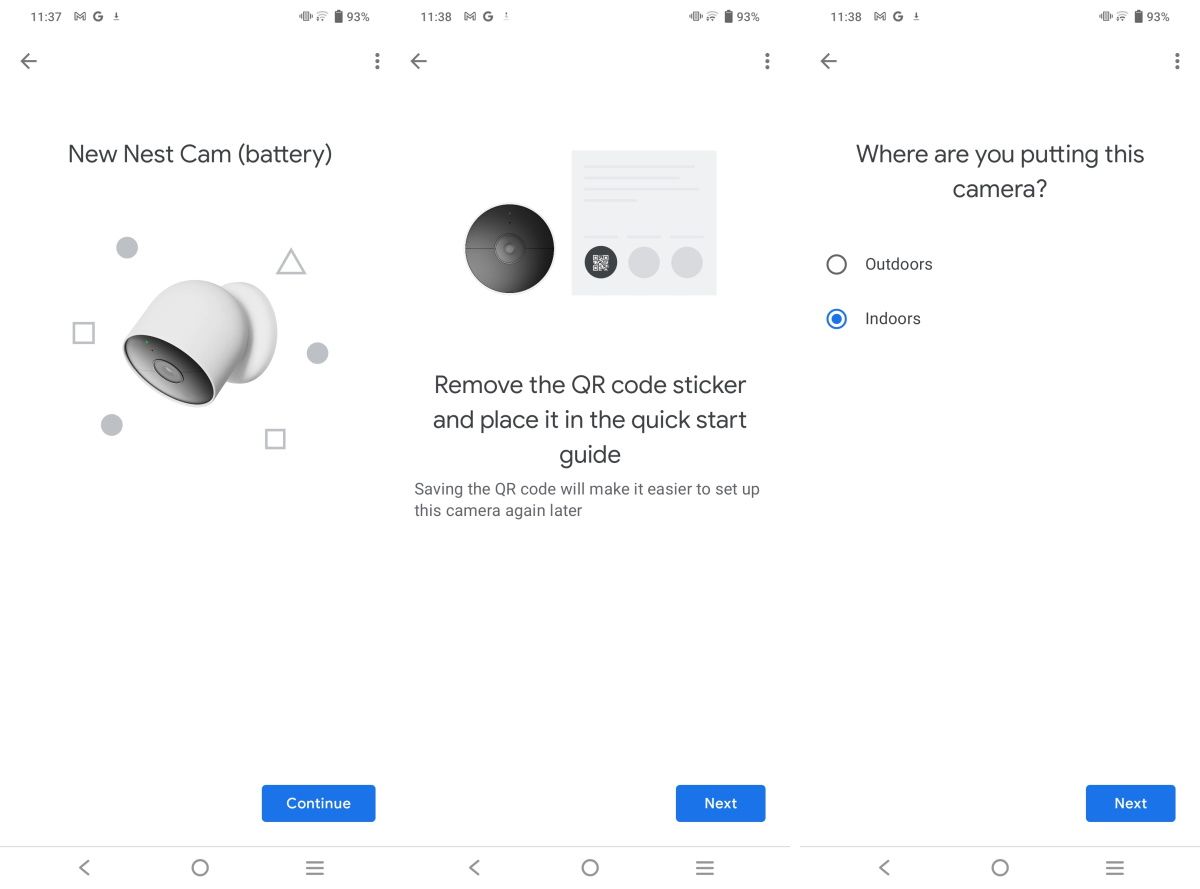 Coming to the set-up of the Nest Cam. Once installed, the camera set-up is driven mainly by the Google Home app. Those who have used smart speakers from Google may already know this app from the search engine giant. Where you will need some assistance will be for activating the Tata Play Secure+ package that is integrated into the Nest Cam. You need to get the Tata Play Secure+ package activated to start the Nest Aware services, which offer 2 major features – event video history, which allows you to see whatever you may have missed with 30 days of video history and familiar face recognition; this enables you to reduce the number of alerts on your connected phone and assures friendly visitors.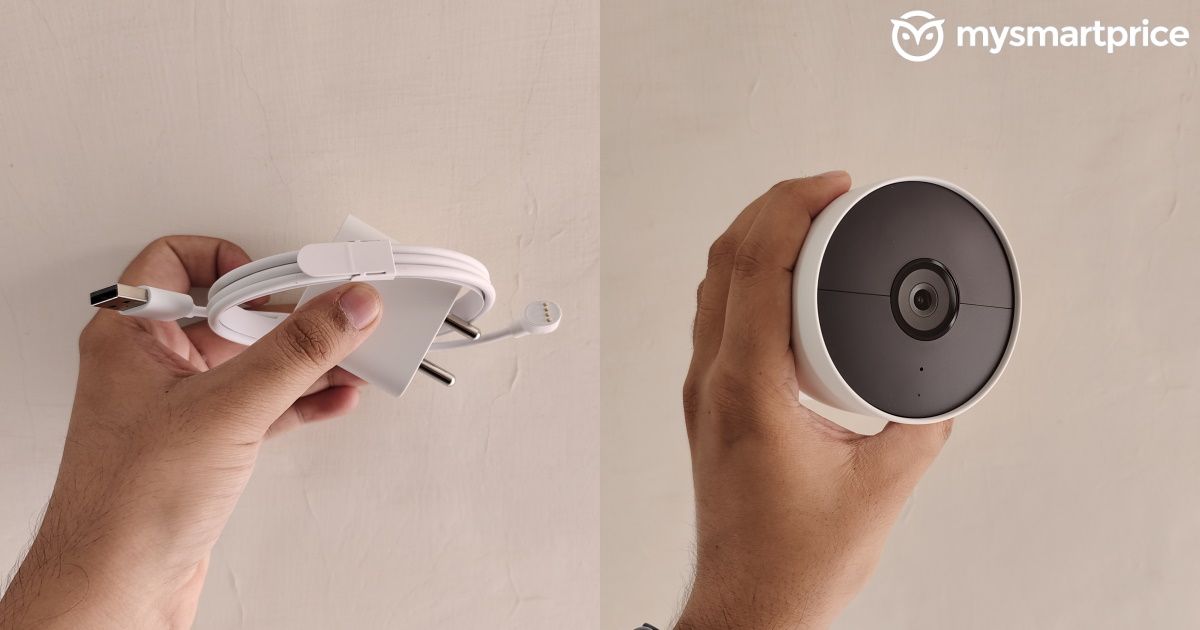 Google Nest Cam (battery) Review: Features and experience
The biggest strength of the Nest Cam (battery) is its intelligent alerts which keep you on top of what's happening at home with alerts of important activity. The Google Home app lets you select the area, or it calls the 'Activity Zone' that you want to keep an eye on. It can be the car parking area or your living room, and you can customise the alerts you receive. 
The Nest Cam keeps you on top of motion alerts where the camera spots a person, animal, or vehicle. In case you don't want to be bothered about frequent alerts, then you can use the advanced familiar face recognition where you can add your family and friends. Notably, face recognition is also part of the Nest Aware subscription.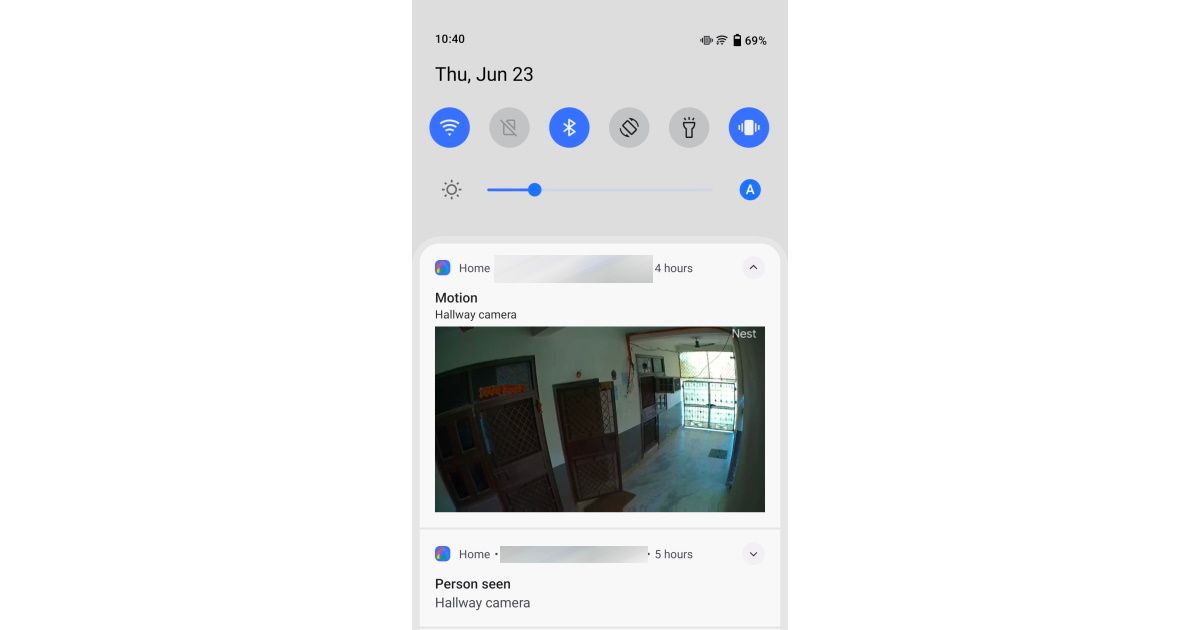 The next big feature that we loved was the ability to do a two-way communication. The Nest Cam comes with a speaker and a microphone that allows easy communication with those at home – be it for a delivery of a package while you're not at home or for an unknown person at your doorstep. All of this is possible from anywhere when you're connected to an active internet. 
Unlike many cameras on the market, the Nest Cam has this unique feature called Event History, where if you miss a notification about an event, you can go back and see what happened using the Google Home app. With the Tata Play Secure+ (and, of course, the Nest Aware subscription), you can get up to 30 or 60 days of Event Video History and 10 days of continuous video recording history. However, do note that the duration of these features depends on the plan you have opted for.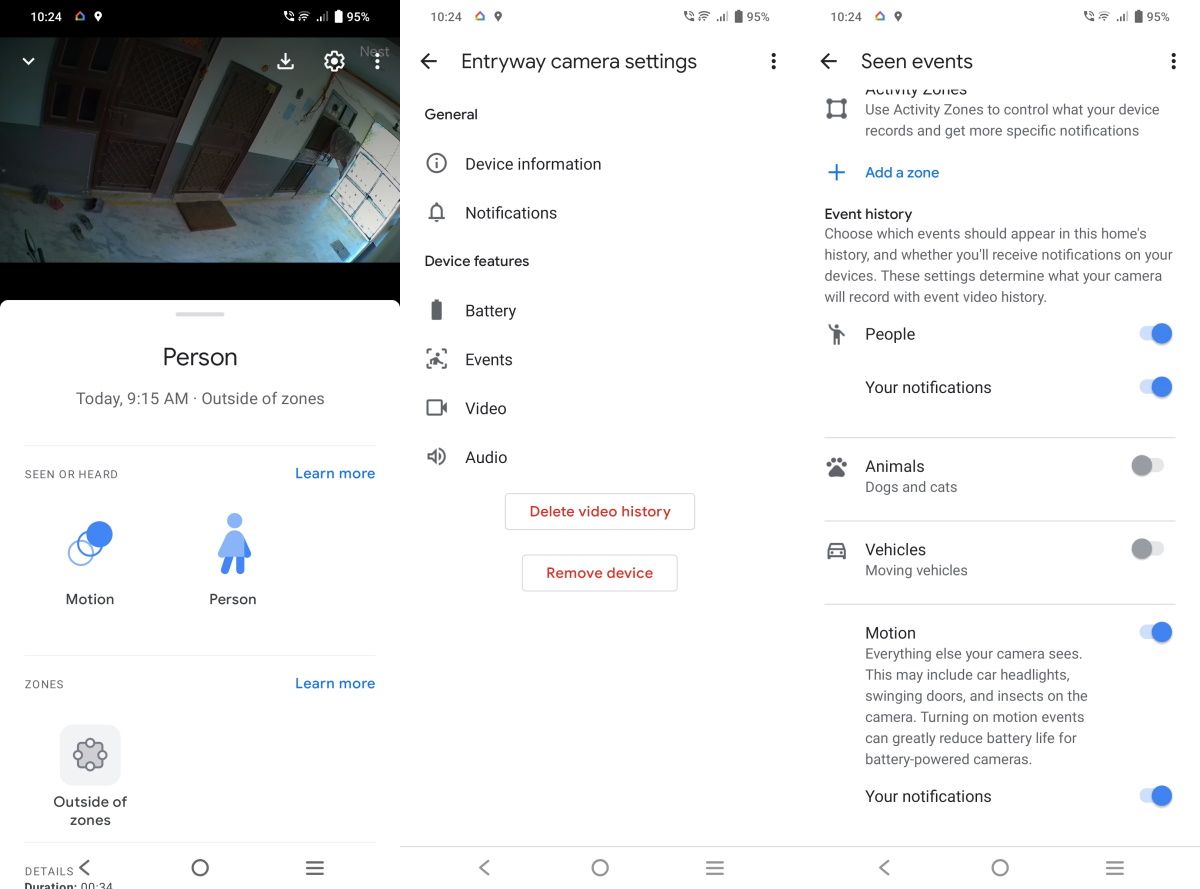 Another smart feature is the ability to record events in the camera memory spanning an hour during Wi-Fi or power outage.
Thanks to a robust design, the Nest Cam can be fitted in any corner, and its battery-powered means can continue to function even if there's a power cut.
The department where the Nest Camera really scores high is in terms of HDR recorded video quality. It offers crisp videos with enough details. The camera also features Night vision which ensures a clear image even in low light and darkness. The live video is available in 1080p quality, which is impressive.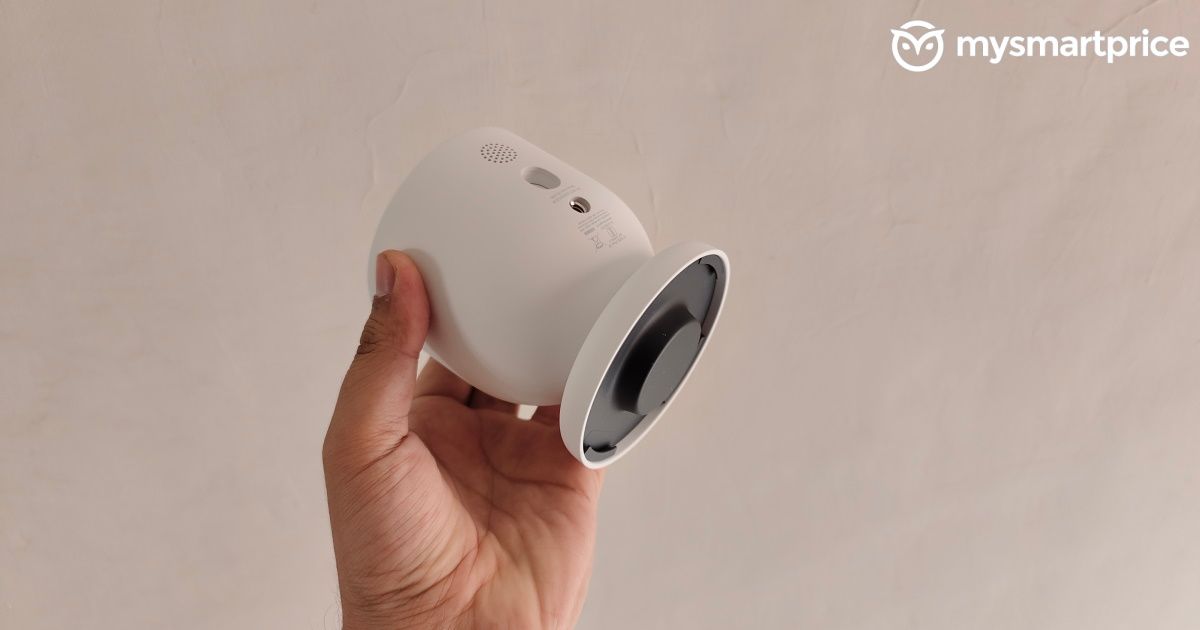 Talking purely about user experience, we found the Google Nest Cam (battery) very useful. It offers a 24×7 live feed on your connected phone. The notification alerts are quick, and the best part is that the pop-up includes descriptions like "Person seen" in the activity zone or "Animal seen" detected outside the activity zone. Furthermore, unlike many cameras available in the market that can only detect motion, the Google Nest Cam (battery) can also identify headlight movement from your car at night. 
Long thing short, during the review, the Google Nest Cam was handy for checking event history compared to the 4-camera standard CCTV set-up I have had at home for years. However, as for any event, I have to browse through the entire footage. Comparatively, the Nest Cam, through the Google Home app, shows exactly the events I may have missed during the day or night. 
Google Nest Cam (battery) Review: Verdict
The Google Nest Cam (battery) and Nest Aware Basic subscription are available in India at Rs. 14,999. If we break down this, the Nest Cam is available at Rs 11,999 and the Nest Aware Basic at Rs 3,000, allowing up to 4 cameras. At this price, you get plenty of features with an event history of up to 30 days, and face recognition is the biggest highlight. Additionally, as the name suggests, the Nest Cam can switch between battery and electricity depending on the power situation in your area. Of course, the Rs 14,999 price tag for a single camera is premium as I got the standard 4-camera set-up at my home at this price, but it offers no intelligent features. So, you can imagine. Additionally, Tata Play is managing the Nest Cam subscriptions in India which means you can expect top-notch after-sales service. 
If you have the budget and want the absolute best for your home security solution, then the Google Nest Cam (battery) is an excellent choice. There's also the choice of custom notifications which means you don't have to be bothered by every movement around your home or office. If you want a single camera set-up, then the Nest Cam is a great choice, but of course, if your requirement is multiple camera set-ups in and around your house, then Nest Cam may not be the ideal option.
Google Nest Cam (battery)
11,999
What Is Good?
Smart alerts
Face recognition
Comes with a microphone and speaker
Built-in battery
Tata Play Secure+ (Nest Aware) bundle
What Is Bad?
Slightly expensive
Short charging cable
Needs subscription