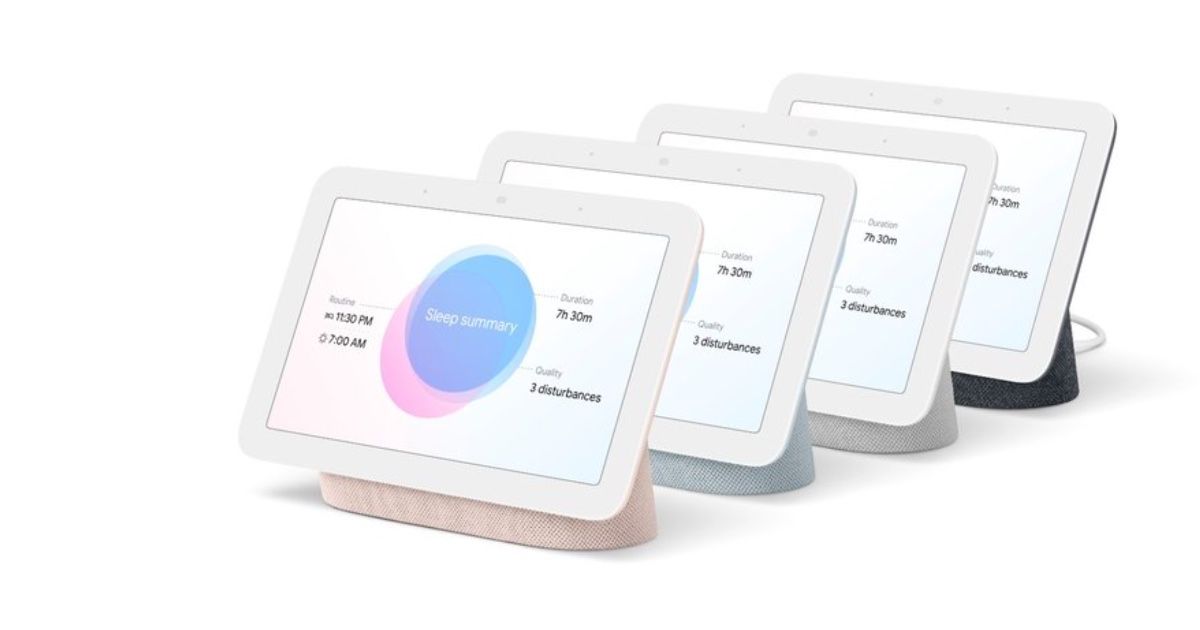 Google has launched the Google Nest Hub with new sleep-tracking features. The second-generation smart display has the same floating display design and comes without a camera. It comes with Google's Soli that was introduced in pixel 4. The radar technology will help track the user's sleep. The optional feature is being offered to help users understand and improve their sleep habits. It has 50 percent more bass than the previous generation Google Nest Hub. The second-generation smart display also comes with a dedicated on-device machine learning chip which moves some Assistant experiences. Let's take a look at the new Google Nest Hub second-generation smart display, specifications, price, and features.
Google Nest Hub second-generation smart display launched with Pixel 4's Soli radar chip
Google has launched the 2nd generation Google Nest Hub smart display. It comes with the same design as the original Nest Hub but includes a new Soli chip.
Google has introduced the Soli radar chip in Nest Hub 2nd generation to help users improve and understand their sleeping habits. It comes with a sleep sensing feature that uses Motion Sense to analyse how a person closest to the display is sleeping. It is calculated based on their movement and breathing.
Notably, the smart display does this without a camera or a wearable. Sleep Sensing can also detect sleep disturbances like coughing and snoring or the light and temperature changes in the room. It uses Nest Hub's built-in microphones and ambient light and temperature sensors to do so. Users can get a detailed report on their sleep summary on the display the next morning. Sleep Sensing can also connect to your Google Fit on iOS and Android devices.
Google states that Sleep Sensing is optional and that users can choose to enable or disable it. The Nest Hub comes with a visual indicator to let users know when it is on. Google further states that Motion Sense will only detect motion, and not specific bodies or faces. All the processed data is stored on the device itself.
Sleep Sensing on the second-generation Nest Hub is available as a free preview until next year. It has been priced at $99.99 and can be pre-ordered in the US, Canada, UK., Germany, France and Australia.