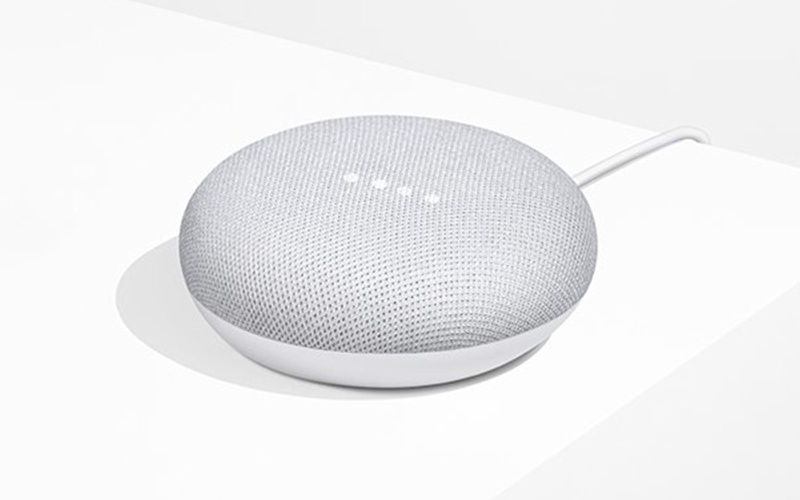 Google's new media streaming device has just gained the FCC certification in the US. The device carries the model number H2C, and it could be launched as the Google Nest Mini. The existence of the Nest Mini was reported by the folks at 9to5Google, who had earlier confirmed that it would come with a wall mount adapter. Well, that indeed appears precise, considering that we can see wall mount hole at the device's back in the schematic revealed by FCC documents.
Earlier, Google Home devices have carried model numbers H0ME, H0A, H0B, H1A, H2AH for the Home Mini, Home Max, Nest Hub, and the Nest Hub. Considering these model number, the H2C could possibly be the Nest Mini. Moving back with the schematics of the certified device, we also can see that the Nest Mini will have a 3.5mm stereo jack for output. 9to5Google's sources had earlier firmed that the physical form factor will not be a major departure from the first-generation Google Home Mini, and the newer one will have same size.
As far as the additional features of the Nest Mini go, it is said to have improved audio quality, with better bass and quality. Sources also imply that Google has plans to launch the Nest Mini in new colour option compared to its predecessor. In related news that was published in May, we also had seen yet another media streaming device receiving FCC certification. The product that was certified in May had the model number as: H2B, and it's assumed to be the Home followup.
Google will be holding the Made by Google hardware event later this fall, where we can expect the announcement of Google Home follow-up, Google Nest Mini alongside the Pixel 4 and the Pixel 4 XL.