Highlights
Google has announced a new Play Store for devices with large displays.
According to Google's blog, it has introduced four significant updates to improve the Play Store experience on tablets, foldables, and Chromebooks.
Google has added split-screen search, a more accessible navigation bar, improved rankings, and better app listings.Â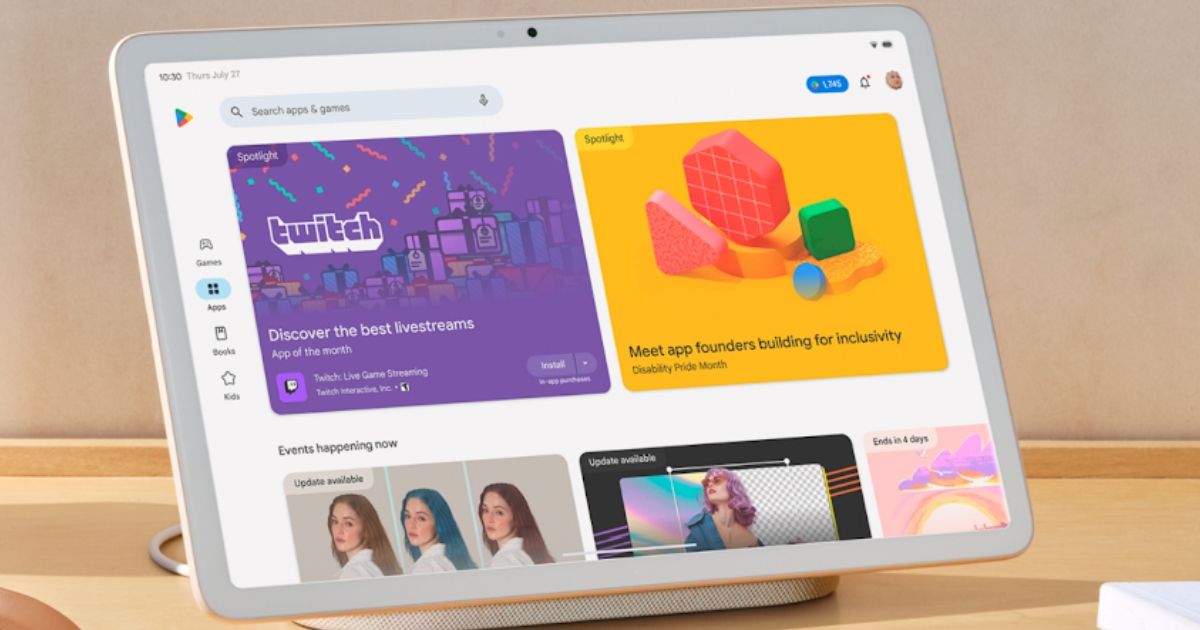 Google Play Store has been overhauled to offer optimum performance on large display devices like Chromebooks, tablets, and foldable smartphones. The company introduced support for Pixel Fold and tablets in the latest Android 14 Beta 4 update. The Mountain View-based search giant has announced an optimised Play Store for large-screen devices. Google says it has introduced four significant changes in the Play Store to make navigation, user experience, and quality of apps better on big Android devices. Let's take a look at what changed in Play Store.
New Google Play Store Launched For Large Displays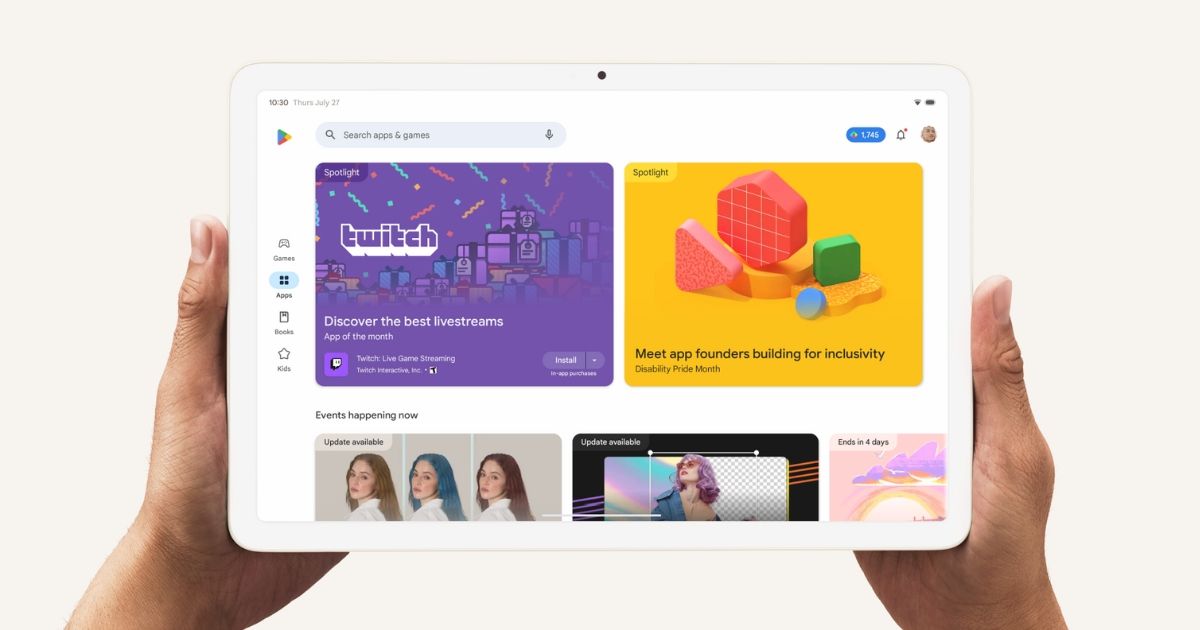 According to the official Google blog post, the new Play Store has been designed to help users get the most out of their tablets, Chromebooks, and foldables. Google says that there are millions of active Android devices that have a large display. The quality of apps and games plays a critical role in shaping the user experience on such devices. Therefore, Google is introducing four significant updates to the Play Store to enhance users' experience. Let's take a look at these changes.
Improved App Listings
Google has improved Play Store apps and game listing pages to make it easier for users to determine the quality of these apps. According to Google, games will show a video banner on top of the page listing page to demonstrate gameplay. Additionally, Play Store listings will now show a columnar view of app listings, simultaneously displaying more information about apps and games.
Improved App Rankings and Quality
Google has also made changes to the ranking of apps and games in the Play Store. Now, all apps and games that adhere to Google's large-screen app guidelines will be displayed on top of the search results and the home page.
It means users can now find great apps and games that have been optimised for large displays and don't get letterboxed. Google Play Store will follow the same criteria for Editor's Choice and other curated lists. Developers will also need to use content forward format on listings with form factor-specific screenshots, videos, correct aspect ratio screenshots, and more.
The new Play Store will also show warnings on top of the page listings of apps and games with an 8% user-perceived crash rate or ANR (Application Not Responding) rate. It will help users determine whether or not the app will perform well on their devices. Google will implement these changes in late August, which gives developers ample time to smooth out any creases in their apps or games.
Simplified Navigation
Google has also simplified the navigation in the new Play Store to make it convenient to browse on a large screen. The store navigation has been improved with a navigational bar on the left side that can be easily reached with the thumb in landscape mode. The bar has three options – Games, Apps, Books, and Kids.
Additionally, Google has moved the Categories and Top Charts section to Apps and Games home. The company has also made the Kids section the primary tab on tablets since they are used mainly by children of all ages. These changes will make it easier for users to find popular and meaningful apps.
Split-Screen for Search
With the new Play Store, Google has introduced a new split-screen search feature that uses a bigger display size for an improved search experience. With the split-screen search, users can see search results and app listing pages side by side. It prevents the hassle of going back and forth between search results and app listing. Users can simply go through the search results on the left and see details of the highlighted app on the right.
Google has assured that these changes will roll out to all large-screen Android devices in the coming weeks. According to Google, this is just the beginning, and more updates will come to improve apps and games experience on foldable phones and tablets.