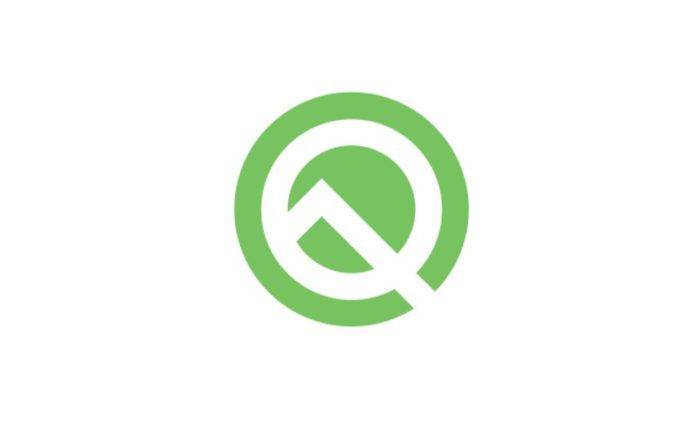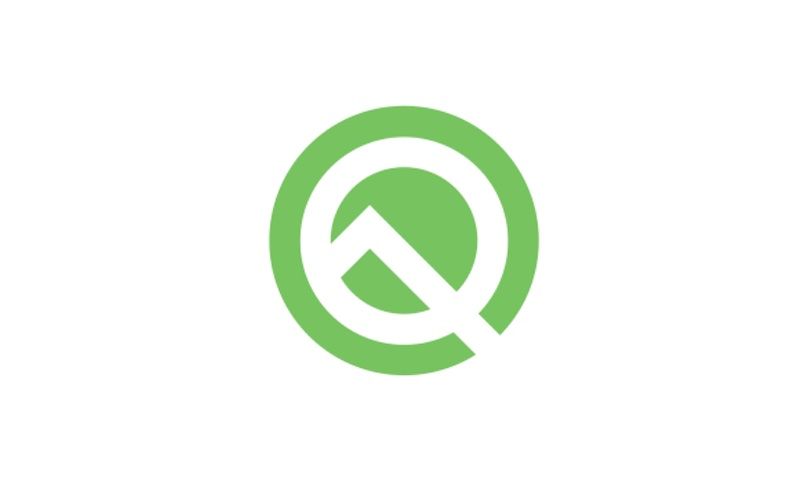 At the I/O 2019, Google revealed quite a bit about Android Q. Later this year, Android Q will debut in version 10 mobile OS. At the keynote, Google also shared that Android OS now runs on more than 2.5 billion active devices across 180 OEMs. The tech giant also announced Android Q Beta 3 that is now available on up to 21 devices by 13 OEMs. Alongside, the company also showcased new features such as Live Caption and a Focus mode debuting with Android Q in addition to new privacy and security features.
Eligible Devices For Android Q Beta 3, How To Download
Available on 21 devices across 13 brands, Android Q Beta 3 is compatible with all the Pixel phones including the latest Pixel 3a and Pixel 3a XL. Other third-party OEMs include Asus ZenFone 5Z, Essential Phone, Huawei Mate 20 Pro, LG G8 ThinQ, Nokia 8.1, OnePlus 6T, Oppo Reno, Realme 3 Pro, Sony Xperia XZ3, Tecno Spark 3 Pro, Vivo X27, Vivo Nex A, Vivo Nex S, Xiaomi Mi 9, and the Xiaomi Mi Mix 3 5G.
If you have any of the devices mentioned above, head to android.com/beta website to get the direct tutorial on downloading Android Q Beta 3 on third-party smartphones. For Pixel phones, users first need to register their device under Android beta program and then install the Android Q Beta OTA update.
Android Q Beta 3 New Features Including Dark Theme, Privacy, Smart Reply, and More
Android Q Beta 3 is stacked with new features including Dark Theme. This theme reduces eye strain and also saves battery life. To enable the theme, users need to head to the Settings > Display and then activate the theme. Alternatively, the theme also gets activated by turning on Battery Saver. For app developers who do not want to build a custom theme, they can go for the Force Dark feature that enables the OS to render a dark version of their app for them.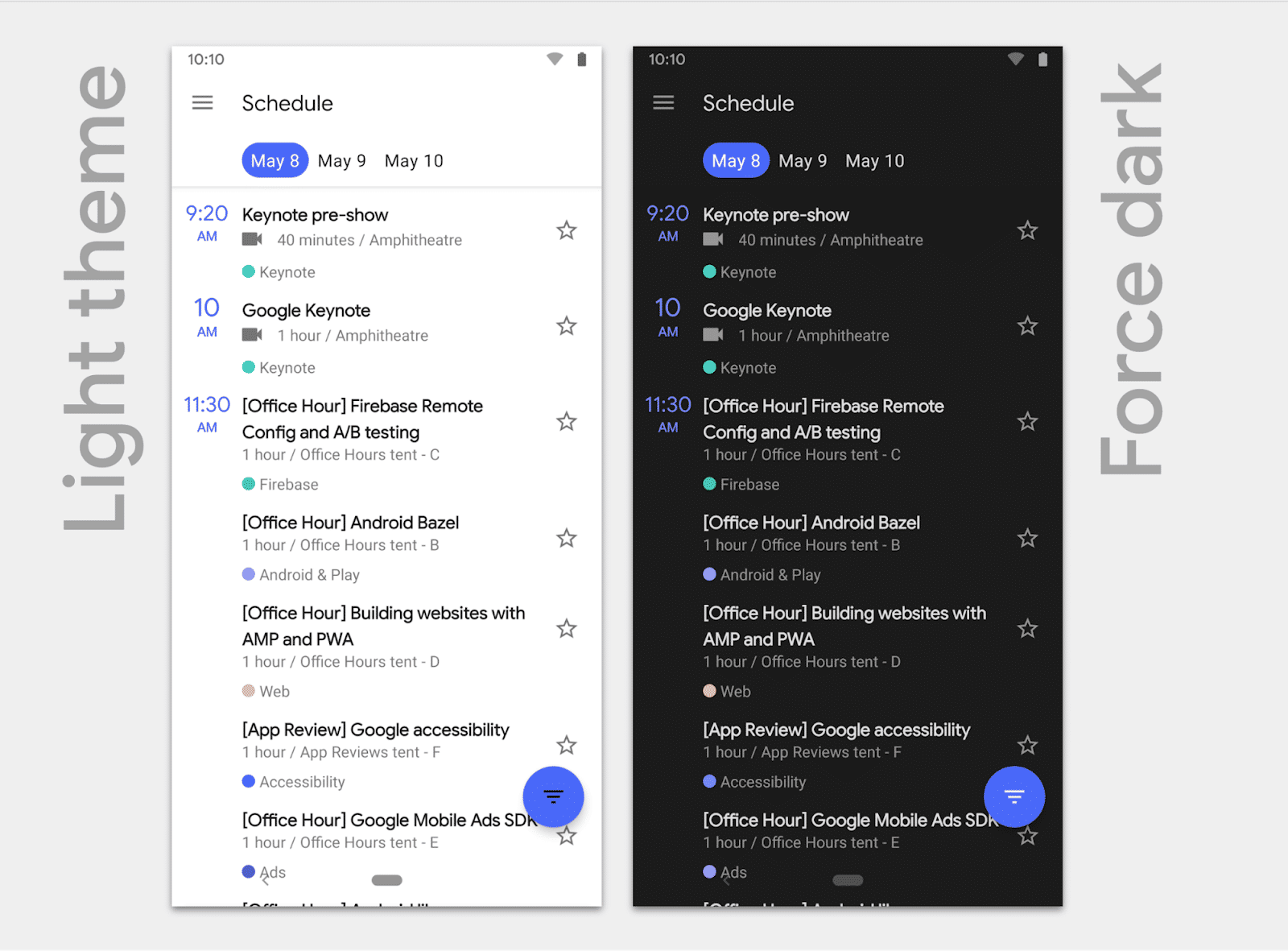 Android Q Beta 3 also has an enhanced Privacy section with Activity Controls, Ad Settings, Location History, and several other options. It also has a new app location permission option (for allowing it only when using the app), Scoped Storage (better control over apps accessing files in external storage). Privacy features also enable users to block unwanted app launches in the background. Google has given limited access to "non-resettable device identifiers" and also randomizing MAC addresses alongside adding support for TLS 1.3.
Smart Reply and Actions is a new feature added to the Notifications framework that equips the system to offer smart replies and actions option directly into the notification panel. Additionally, app developers will be able to insert personalized actions for notifications.
Android Q Beta 3 Featuring Gestural Navigation, Live Captions, Focus Mode, Family Link
Android Q Beta packs a new gestural navigation mode, which drops the navigation bar area aimed at allowing apps and games to utilize the full screen to present their content. Users can access the Back, Home, and Recent option by just doing edge swipe. By heading to Settings > System > Gestures Users can switch on the gestures. When users swipe up the bottom of the screen, they are redirected to the Home screen while swiping left or right triggers the back action in motion.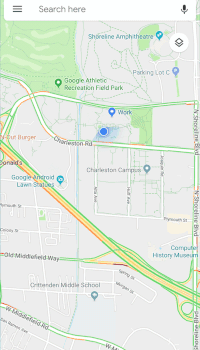 Another new feature is Live Captions, which will become available for the users later this year. It is built on YouTube's captions technology. This new feature is an on-device captioning tool enabling the operating system to offer captions for messages, audio, videos, and more. It would come handy for the users who want to watch media on mute.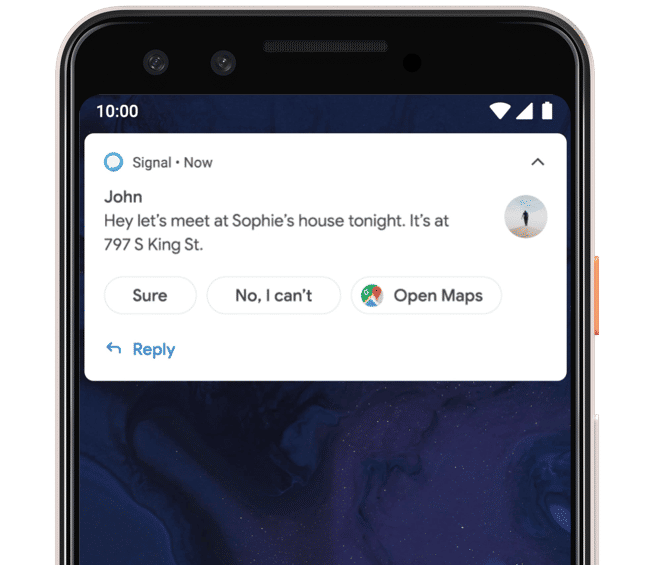 Focus Mode is yet another new feature that will debut in the coming months. It will also be made available for Android 9 Pie. It lets users put apps on silent. Then we get the Family Link feature, which allows parents to set time limits on apps when their child is using a device.
Google will also be adding other features later this year aimed at improving internet connectivity, Wi-Fi performance modes, Wi-Fi RTT support, Dynamic Depth for photos, new audio and video codecs, and more. For getting complete details about Android Q Beta 3, head to the official blog post by Google, click here.