Highlights
Google Dark Web Report is now available to eligible users in India.
The company introduced the feature for Google One users in the US in March.
The feature scans the dark web for users' personal data leaks.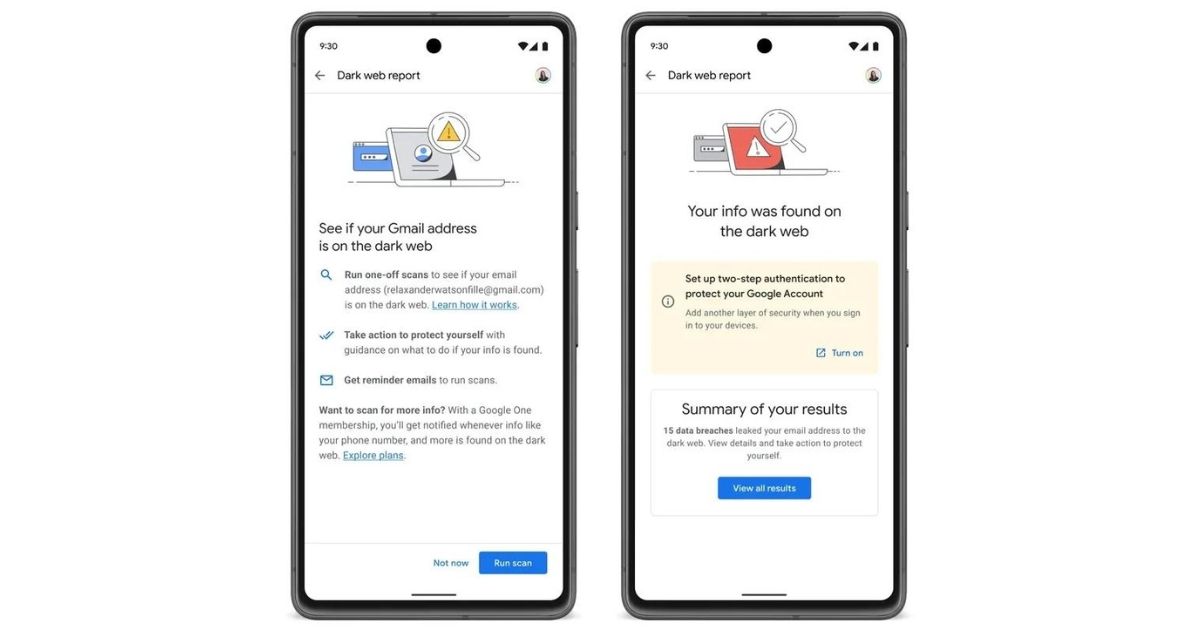 Google One users in India are receiving the Dark Web Report feature now. Notably, the valuable feature was rolled out to users in the US in March, along with free Google VPN service to all Google One users. While the free VPN service was already available to Indian users, the Dark Web Report has only now started rolling out in the country. In an era of rampant data breaches and personal data leaks, the new feature comes in at an opportune time for Indian users. Let's look at what this feature does and how to use it.
Google One Users in India Now Receiving Dark Web Report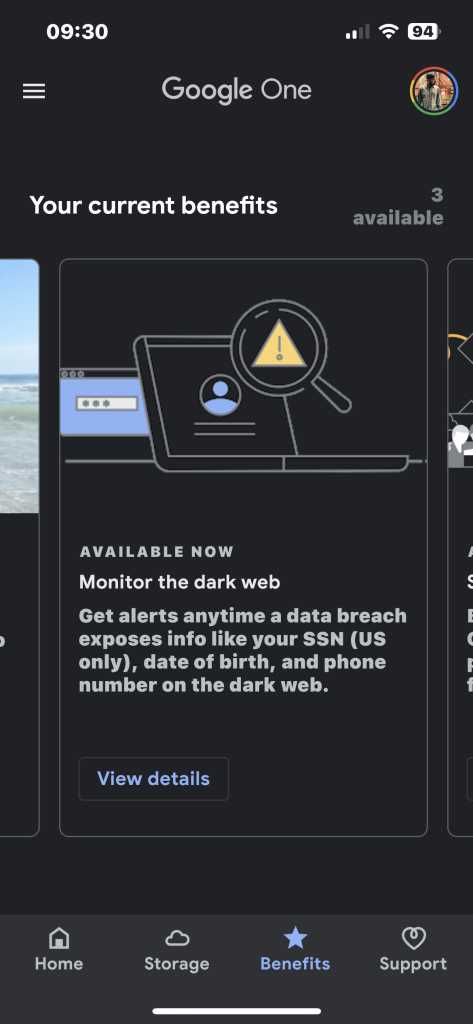 Google is rolling out the Dark Web Report feature to Google One users in India. The dark web is a hidden collection of internet websites that can only be accessed from a specialised web browser like Tor. Since the dark web is designed to hide the identity and location of the users, it's a hub for cybercriminals and miscreants to carry out shady businesses, including selling and purchasing of leaked personal data of individuals worldwide.
The very thought of having your personal data like name, birth date, and more floating on the dark web is scary. This information can be used to carry out frauds like identity theft or financial fraud. The Google Dark Web Report will tell you if your personal data is found on the dark web so that you can take corrective measures and safeguard yourself against such fraud.
Google One members can use the Dark Web Report to run the scan to see if their name, date of birth, up to 10 email addresses, and 10 phone numbers are on the dark web. They can also set up real-time dark web monitoring and receive notifications of new results along with suggested actions and guidance. Regular Google users can also run a one-off dark web scan for one email address, but they are not eligible for constant monitoring and new results notifications.
How to Use Google One Dark Web Report?
Running the Google One Dark Web Report is pretty straightforward. If you have the Google One app installed on your Android or iOS device, you can run the scan from the app itself. On a computer, follow the steps below.
Go to the

Google One page.

Log in with your Google credentials.

Click on Set up under Dark Web Report on the next page.

Select all the information you want to monitor, including name, date of birth, and phone number.

Set up a Monitoring Profile on the next page, where you will get a new option to add a residential address.

Click on Done to start an initial scan, and you will see all the data breaches (if any).