Highlights
Google sees passkeys as the security solution that will replace passwords.
Passkey support is available for Workspace accounts in the open beta stage.
Over 9 million organizations can now opt for passkeys as a sign-in method instead of passwords.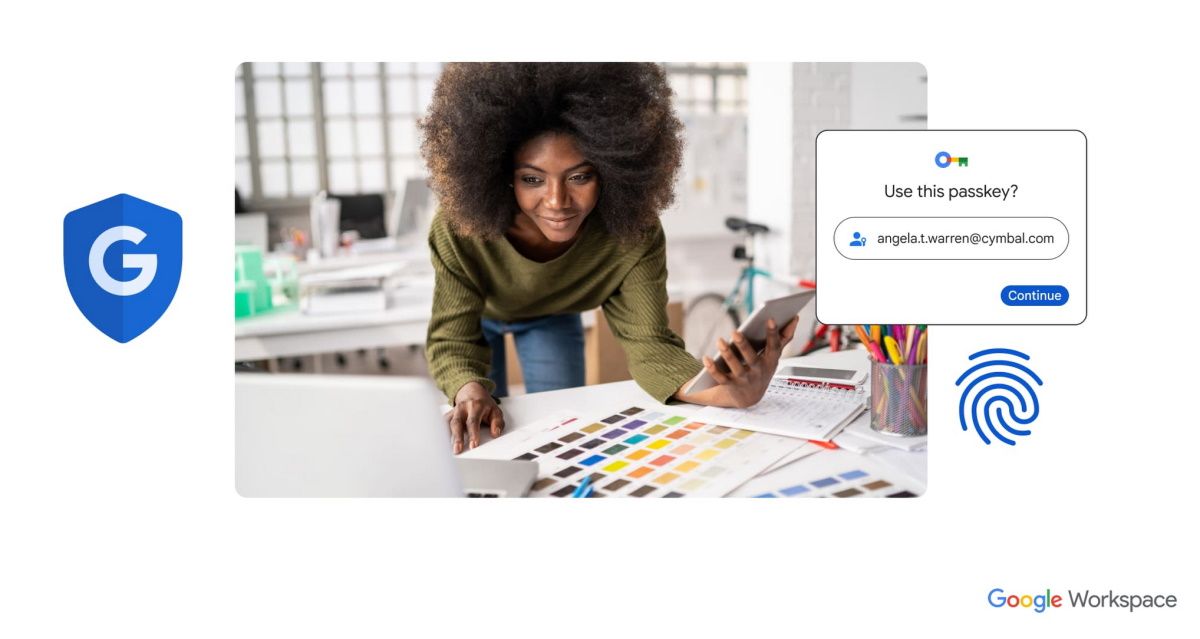 Google is committed to a future where no one has to worry about remembering and entering complicated passwords. This is the reason it has been pushing passkeys as a password alternative and working towards making them mainstream. It released passkey support for all Google personal account users last month and now, it has expanded the same to Google Workspace and Cloud accounts.
How to use Google Passkeys for Workspace accounts?
Google made the announcement about Passkey support for Workspace accounts through an official blog post. It says passkeys are now available for Workspace and Cloud accounts in open beta. This means while the feature is still in the testing phase, anyone can become a beta tester without any special invite or eligibility criteria.
There are more than 9 million organizations that can now opt for Google Passkey as their preferred sign-in method instead of passwords. However, it will take a few weeks until it becomes available for every single account. This is because it is a gradual rollout where some accounts will receive the feature ahead of others.
Google says Workspace account users will still need to enter passwords even if their organization has opted for passkeys. If an administrator wants users to skip passwords during sign-in and use only passkeys, they can do so by turning it on through settings. This setting is disabled by default for all Workspace accounts.
Once enabled, users will be able to sign into their accounts after authenticating themselves using the facial recognition or fingerprint scanner on the smartphone or PC. It even works with PIN/password that you have set on your device. A passkey can also be used as a 2-step verification method for the account.
Why Should You Care About Passkeys?
Simply because passkeys are faster, better, more secure, and are the future. They make it a lot more convenient to sign in to websites as you do not have to remember and type those long, alpha-numeric passwords. They can get even trickier to remember if you use special characters.
Google says, "Passkeys are based on an industry standard and available across popular browsers and operating systems that people use every day, including Android, ChromeOS, iOS, macOS, and Windows. Unlike passwords, passkeys don't need to be remembered or typed and cannot be written down or accidentally given to an adversary."
You can check out our explainer about passkeys to understand everything in detail. What is your opinion on passkeys? Do you think they will actually replace passwords in the future? Share your thoughts with us in the comments section below.