Highlights
Google Pay will now let users activate UPI ID without a debit card.
A user must have the same mobile number linked to the bank account and Aadhar.
The new feature is available for more than 25 banks.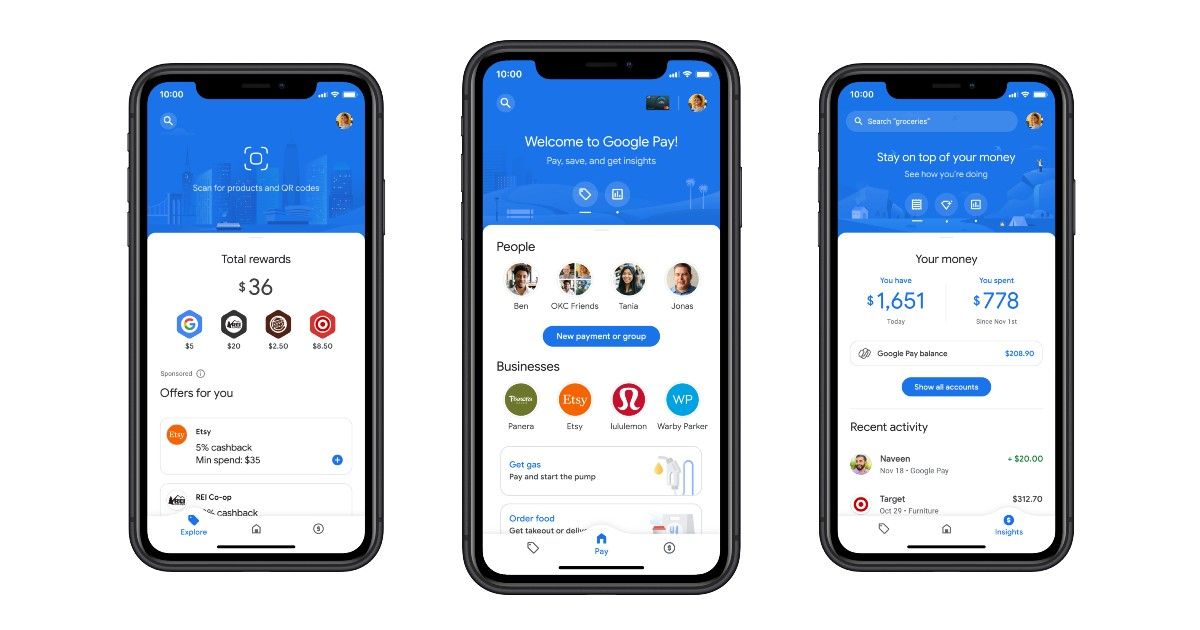 Google Pay has announced the release of Aadhar-based authentication for UPI activation via the National Payments Corporation of India (NPCI). It is aimed at giving users more ways to activate their UPI IDs. The support was originally released by NPCI last year but Google Pay is receiving it now. It is already one of the leading UPI apps in the country and is now hoping to reach even more users with the new feature.
How to Activate Google Pay UPI ID Using Aadhar?
The process of using Aadhar-based UPI activation on Google Pay is pretty simple and straightforward. However, there are a couple of things that need to be fulfilled before a user can proceed. The first thing to ensure is that the same mobile number must be linked to Aadhar and the concerned bank account. The second thing is that the bank account must also be linked to Aadhar.
If you fulfil the aforementioned criteria, you can proceed with the following steps:
Launch the Google Pay application on your smartphone.
Choose Aadhar as the option for verifying your bank account.
Enter the first six digits of your Aadhar number.
Tap the Create PIN option to receive a 6-digit Aadhar OTP.
Enter OTP to authenticate yourself and your bank will handle this part.
Once authenticated successfully, choose a 6-digit UPI PIN for all your future transactions.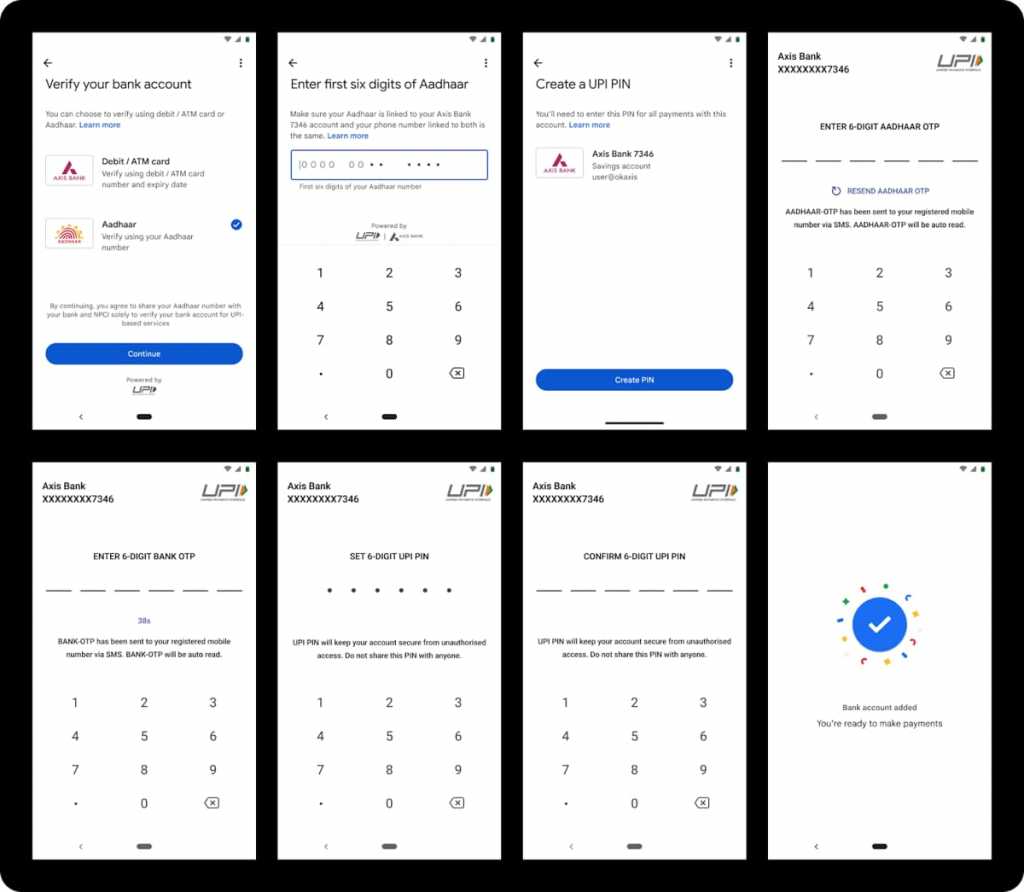 Google says it does not store your Aadhar number during the process. When a user enters the first six digits of Aadhar, it is shared with UIDAI via NPCI for validation purposes. This is done to ensure user privacy and the safety of the user's Aadhar number.
Prior to this new feature, a user could not activate UPI ID unless they had a debit card. This is the reason many users across India who have a bank account but do not have a debit card could not use UPI. UIDAI's data shows 99.9% of the adult population in India have an Aadhar number and they use it at least once a month.
Aadhar-based Authentication for UPI Activation Supported Banks
Aadhar-based authentication for UPI activation is currently available for select banks. You can check out the list below:
Kerala Gramin Bank
Punjab National Bank
Karnataka Bank
South Indian Bank
Canara Bank
Dhanlaxmi Bank
CSB Bank
IndusInd Bank
Karnataka Gramin Bank
Karur Vysya Bank
Tamilnad Mercantile Bank
Central Bank Of India
Equitas Small
AU Small Finance Bank
The Rajasthan State Co-Operative Bank
Punjab and Sind Bank
Chaitanya Godavari Grameena Bank
UCO Bank
The Cosmos Co-Operative Bank
Paytm Payments Bank
Federal Bank
Jio Payments Bank